The super bowl is coming up, you and your mates have called dibs on the tv!
Now you just need to organize who's coming around to watch the game, some beer, and comfort food.
You're going to want to serve up some delicious food to keep everyone happy!
So here are our favorite 7 recipe ideas you can rely on for that perfect super bowl session.
1. Cedar Plank Cheeseburgers
This cheesy, beefy, juicy classic won't disappoint.
Name a better pair than a burger and a beer?
Easy to whip together, these bad boys can be grilled while you watch the game. Plus you get a smoky flavor without having to set up your smoker!
These cheeseburger sliders don't demand an afternoon of preparation in the kitchen after work and they're perfect for the whole family!
See the cedar plank cheeseburger recipe here
2. Smoked Mac and Cheese
What is better than mac and cheese? Smoked mac and cheese! This is super creamy, cheesy, and extra smoky!

Perfect to top your cheeseburger with or throw on top of your loaded nachos!

Get the smoked mac and cheese recipe here.
3. Smoked Chilli (With ALL THE TOPPINGS!)

To combat the cold day, serve your guest some delicious SMOKED chili!

Just make sure you have a BIG range of toppings! I always have 3 types of cheese, sour cream, avocado, green onions, corn chips and pickled onions.
Get the recipe here
4. Smoked Meatballs in Tomato Sauce or Subs
Smoked meatballs are EPIC! They are super simple to make ahead of time or quickly roll them up in a break and throw them on the grill!.
You can either serve them with buns to make subs or with some tomato-based sauce.
5. BBQ Chilli Burger

Don't want to settle for the simple classic cheeseburger?
Spice it up and add some chilli to your buger!
Chuck these flavourful patties on the grill!
It may take a tad longer for the preparation of the saucy, but that's the best part.
Or it will be when you devour a bite during your team's first score.
Check the recipe out at Fab Food 4 All
6. Smoked Jalapenos Poppers Wrapped in Bacon!

Finger food is best for the game! You can load up your lounge table with snacks and eat without having to miss a second of the game.
Now this recipe takes smoked jalapenos poppers to the next level!

First, they are stuffed with cream cheese, then they are wrapped in bacon THEN smoked! It's like the holy trinity of flavors!
7. Grilled Steak Tacos
What is more manly than a beer, a footy game, and some good ol' juicy steak?
You can grill these steaks whilst keeping an eye on the game.
Then fold them between a soft flour tortilla with some salad and sauce to get those juices dripping down your chin.
You can find a recipe for this Well Plated
8. Beer Can Chicken
If you're not feeling up to a whole main course of red meat, maybe you want to check out this recipe my beer can chicken recipe!
Not only does it looks sper impressive, it makes for a SUPER juicy chicken1
I like to pull the chicken and serve it as sliders!
9. Ultimate Grilled Sausage Sandwich
What is more classic on a barbeque than a sausage.
If you've ever been to Bunnings in Australia and had a sausage snag, you know it's the main event.
But a sausage alone won't do, put it between bread with castelvetrano-giardiniera relish & lemon basil aioli. Th and you've got a winner for the Super Bowl.
Find the recipe at Plays Well With Butter
10. Loaded Grilled Nachos
If you're looking for more of a shared dish food and conversation starter, then go for these grilled nachos over at I Wash You Dry
Perfect comfort food for a Super Bowl game.
The grill gives the nachos a smoky flair for a dish with an already irresistible flavor.
Out of all these recipes, which will you serve up?
So, what are you waiting for!
Smoke On!

Charlie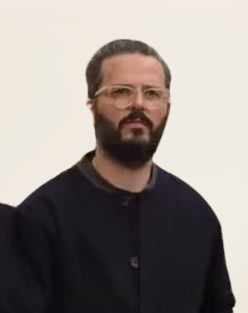 Author: Charlie Reeves
Hi, I'm Charlie, I am head taste tester at Simply Meat Smoking! I love it grilling, smoking, and getting out in the yard with the kids! The family also love to test all my recipes (especially my EXTRA CRISPY pulled pork, smoky pork loin, and ANY SEAFOOD I grill)
You will usually find me playing with the kids, perfecting my brisket bark, or sipping beers with boys around the fire. Can't wait to share all my delicious smoking and grilling adventures with you!

You can read more on our About Us page.
Hungry For More?