Looking for some delicious recipes for your Traeger grill?
Below are our favorite Traeger recipes, there are so many good ones you'll be covered for weeknights, cookouts and special events!
Im always looking for an excuse to fire up my grill, so let me what you love to cook on your Traeger!
Beef Brisket on a Traeger
My first Traeger recipe suggestion is the mother of all BBQ.
That's right, a beef brisket.
Perfecting a brisket is no easy task as it takes control, technique, and a long cooking time.
There is an art to perfecting but still a great challenge for beginner smokers.
It is however made easier on your Traeger.
Note: A pork butt brisket can be just as tasty if you prefer a pork recipe.
Sweet & Spicy Traeger Smoked Chicken Wings
What I love about chicken wings is that every culture has its own take.
Whether it is the spicy Korean type with sesame seeds on top.
Or a sweet honey BBQ sauce with a smoky flavor.
Whatever sauce or flavoring is up to you.
This one is a perfect mixture of both sweet and hot.
Traeger Smoked Stuffed Pork Tenderloin Wrapped in Bacon
Boneless tenderloin always makes for an amazing recipe.
It's also so much easier on your Traeger grill.
You can sit harmoniously while the greek or Italian flavors and aromatics melt and interwind.
The fat cap gently melts and absorbs strong flavor from the wood pellets.
Classic flavors or bold.
Don't be afraid to experiment with other stuffings.
Like my next recommendation.
Smoked cream cheese.
Smoked Cream Cheese
Appetizers are perfected as well as the main event on your Traeger.
This recipe can be enjoyed on its own with breadsticks or raw carrots.
Or even in stuffed chicken thighs.
It is honestly that simple and really doesn't take long.
What smoky kick will you add to achieve an assertive flavor?
I hope you love this cheese recipe as much as I did.
3-2-1 Method Baby Back Smoked Traeger Ribs
Don't worry America, I would never neglect any ribs recipes!
The 3-2-1 ribs method is the timing.
– First, smoke for 3 hours on low heat and with heavy smoke.
– The second stage is then wrapping the ribs in butcher paper or a foil packet with a liquid.
– The last stage is basting your favorite sauce and grilling at medium heat for an hour.
Traeger Baked Potatoes
Potatoes are versatile much like your Traeger pellet grill.
Mashed potatoes, chips, wedges, or simple steamed baby potatoes.
This recipe calls for a bigger variety so they can be smoked whole.
Or even stuffed!
If you want to keep it vegetarian then consider a tasty but minimalistic approach.
Just some creamy butter with black pepper.
Topped with sour cream and scallions.
It can also be a complementary side dish for our next recipe!
Traeger Smoked Meatloaf
A perfected meatloaf has it all.
The complex flavors, heartiness, and creativity to stuff with what you have or see fit to.
This particular recipe incorporates bacon for added seasoning and umami.
What cheese will you use?
Monetary jack?
A strong English cheddar.
Or maybe even a tangy dutch blue cheese?
I had fun trying to perfect the bacon weave with precision.
How will you make it your own?
Smoked Beer Can Chicken on a Traeger
Whole chicken smoked with a beer can!
Sounds crazy right?
Not only does the beer help contain the moisture within the proteins.
But it also adds a distinctive flavor to the beer.
The only question is what are you drinking?
Paprika and onion power goes very well as a spice rub!
Enjoy!
Smoked Ribeye Steak on a Traeger
My favorite cut is a ribeye.
The high intermuscular fat makes the meat so juicy and flavorsome.
If you are smoking multiple, have your butcher cut them to the same size.
This will ensure they cook all at the same time.
So you and your friends can enjoy all that delicious flavor together.
What rub will you be using?
Pulled Pork on a Traeger
Remember my first suggestion?
You smoke this pulled pork with the same technique.
Low and slow for a tasty assertive smoke flavor.
You can use the pork in various recipes.
Like in tacos or stuffed in a crusty white bun with apple sauce.
Traeger Smoked Garlic
Smoking garlic not only softens and enhances the amazing flavor.
But it also keeps well in your fridge.
So you can eat it, smothered on toast as a late-night snack.
Just remember to brush your teeth afterward.
Tip: Add some gourmet sea salt on top after cooking.

This will add to the taste and texture.
Pizza on a Traeger
Who doesn't like pizza?
Did you ever think that you would be cooking one on your Traeger?
Don't always pick the easy way out by ordering takeaway!
Utilize the various cooking methods that a Traeger has to offer.
And get that authentic wood-fired flavor.
Traeger Grilled Brussel Sprouts
Don't let the Brussel sprouts boil over and get mushy this Christmas.
Jazz them up with some delicious char.
You might even get your children to enjoy them!
Brush with salted butter towards the end of the cooking time.
Traeger Smoked Asparagus
One of my top vegetables to eat.
Try and get some in-season from your local farmers' market.
Go for the ones with the thicker stems.
Don't forget plenty of freshly cracked black pepper.
The simple recipe the better I say!
Traeger Smoked Bologna
Bologna is a mix of meat that is creamed and then stuffed into a casing.
Kind of like a large sausage.
The creativity of spices, additives, and aromatics is up to you.
Once smoked it can be cooled down and refrigerated.
As homemade deli meat.
Enjoy!
Traeger Grills Smoked Texas Chili-Con-Carne
Who doesn't relish in the bolder flavors of cumin and a herb thyme mixture?
The black beans and shredded beef are a perfect match.
Cook this recipe like our ancestors over the fire.
The meat cooks low and slow for 4-5 hours and forms complex flavors.
Up your chili game with a chipotle sauce and top with cheese.
Why not try serving with buckwheat instead of rice?
For a gluten-free alternative.
Traeger Smoked Turkey Legs
Don't fancy cooking a whole turkey but still want to keep it traditional at Thanksgiving?
The flavor of turkey is amplified by Traeger mesquite pellets.
The legs have a large amount of meat but take less time to prepare and cook.
Add garlic and brown sugar-based rub to ensure the skins crisp and caramelize.
Leaving the bone in will enhance the texture and flavor.
While helping to retain the heat.
Honey Smoked Carrots
A vegetarian pleaser and (somewhat) nutritional recipe.
These whole sweet carrots make a great accompaniment to the above turkey leg recipe.
Add a hint of orange to wow your guests and create some talking points.
Do not remove the skin for a more rustic touch.
But wash them thoroughly.
The sweet and savory flavor of the carrot creates exquisite flavors.
Traeger Smoked Jalapeño Poppers
My last vegetarian option with a kick!
Steal the show when you bring out a tray of these treats.
Even if the Superbowl isn't on…
Add the seeds back into your cream cheese stuffing to make them spicier.
But maybe warn your guests first!
The heat will gently char the skins to help this classic pepper to a whole new level.
And texture.
Smoke On!

Charlie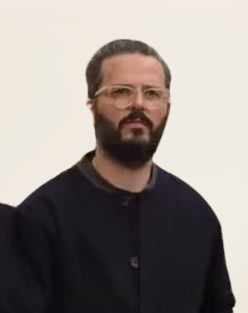 Author: Charlie Reeves
Hi, I'm Charlie, I am head taste tester at Simply Meat Smoking! I love it grilling, smoking, and getting out in the yard with the kids! The family also love to test all my recipes (especially my EXTRA CRISPY pulled pork, smoky pork loin, and ANY SEAFOOD I grill)
You will usually find me playing with the kids, perfecting my brisket bark, or sipping beers with boys around the fire. Can't wait to share all my delicious smoking and grilling adventures with you!

You can read more on our About Us page.
Hungry For More?