Smoked beer can chicken gets everyone in my family excited!
It could be that the chicken is joining in on an afternoon beer.
Or is knowing that chicken sitting on a can of beer makes means an exceptionally juicy and flavorsome bird!
No matter what the real reason is, I do know that beer can chicken is a favorite around my family table!
Hungry Now? Jump Straight to My Beer Can Chicken Recipe!
Smoked Beer Can Chicken
Pitmaster Sam has outdone himself with this smoked beer can chicken recipe!
It has little prep time and pretty much takes care of itself once you have it in the grill or smoker. It's perfect if you are busy working in the yard or hosting a few people or a cookout!
It seems that everyone has their own recipe for grilled beer can chicken.
But at the end of the end, it's just a can shoved up a chicken behind and thrown on the grill or smoker!

What really takes this smoked beer can chicken to the next level is the rub!
Beer Can Chicken Rub (A Family Favorite)
If you don't have your own beer can chicken rub, here is my secret smoked chicken rub recipe, it will help tenderize the chicken as well as flavor
Use it as-is or adapt it to your flavors, the possibilities are endless.
It's also a great way to use those older herbs and spices in your kitchen, or those weird craft beers your cousin Rick left behind at Christmas.
Now Sam uses Cuisinart Blue Ribbon Chicken seasoning for this recipe.
Which he adds some extra garlic powder because you can never have enough garlic!
How Long Do You Smoke Your Beer Can Chicken?
You smoke your chicken for 3 hours at 225°F or until you reach an internal temperature of in the thigh of 165° to 170°F.
It might be worth doing more than one chicken, it's always good to have some leftovers for sandwiches during the week.
Using a Pellet Grill?
If you're using a pellet grill, then I suggest you follow my steps to cook a beer can chicken on a pellet grill here.
What Beer Should You Use?
With over 2000 types of beer available, it can be overwhelming what to pick.
I have put together some of my favorite beers to use for beer can chicken here. Let me know what your favorite beer to use is!
Wondering What Temperature to Smoke Your Beer Can Chicken At?
Make sure you preheat your smoker or grill to 225°F before you place your chicken inside.
If you're using a grill you need to set it up for indirect heat.
Steps to Making Smoked Beer Can Chicken
Follow the 5 steps below to cook your chicken like a pro pitmaster
Step 1: Prepare your Ingredients
Grab all the ingredients you'll need and place them on the bench. Then preheat your grill or smoker to 225°F
Step 2: Give Your Chicken a rub
Grab your homemade rub or store-bought rub, and spread it all over the chicken. You want to get in all the nooks and crannies.
Step 3: Place Your Chicken on The Can
Using a can opener, take the top off the beer. Either drink half or tip it out.
Add garlic and chopped onion to the can.
Place the chicken cavity over the can. Then place your chicken in the smoker.
Step 4: Smoke The Chicken
Smoke the chicken for 2-3 hours or until your reach an internal temperature of in the thigh of 165° to 170°F. Make sure you rest it for at least 15 minutes under foil before carving, then enjoy!
Beer can chicken is worth all the effort (its bloody delicious) However you want to ensure you carve this bad boy right! Here's some tips from a pro!
Sides For Beer Can Chicken
Wondering what to serve with your beer can chicken?
Here are a few of our favorite recipes
Want more sides for beer can chicken?
Can You Use Beer in a Smoker?
Beer can be used to give flavor when you're BBQ-ing, grilling, roasting, using a rotisserie, and even smoking
. It's as simple as adding beer to your drip pan or to your smoker's water reservoir. Or in this case, simply sitting your whole chicken on top of the beer can.
Looking For More Chicken Recipes?
Check out my huge list of delicious chicken and turkey recipes!
Also make sure you check out my smoked cornish hen recipe.
Smoked Beer Can Chicken Recipe
Smoked Beer Can Chicken Recipe
Beer can chicken is a classic. This smoked version adds in a great smoky flavour. The beer keeps the chicken incredibly juicy and moist.
Ingredients
1

whole

can

12 ounces beer

1

whole

chicken

4 – 4.5 pounds

2

tablespoons

of your favorite homemade rub

premade store bought rub is also fine

2

teaspoons

vegetable oil
Instructions
Preheat your grill (with a lid) to 225°F. If you are using wood chips in your smoker now is a good time to get them soaking. I like to use around 1/4 of the beer mixed with a little bit of water or whiskey. Make an additional 2 holes in the top of the beer can, this will help the beer absorb into the chicken better.

Remove the giblets from the chicken's cavity and rinse the chicken thoroughly with lots of fresh running water. Dab completely dry with a paper towel both inside and out.

Sprinkle 1 1/2 teaspoons of your favorite rub, (or your homemade concoction) inside the bird's cavity. Drizzle the oil over the entire outside of the bid, making sure to rub it all over with your hands for an even coating that the rub will stick to. Sprinkle over around 1 tablespoon of the remaining rub onto the outside of the bird. Put the remaining rub into the beer can. The beer should foam up slightly, don't worry this is normal.

Next, we need to place the bird on top of the beer can. Hold the bird upright with the cavity facing towards the bottom. Lower the bird onto the beer can and lower until you get around 3/4 (or more) of the way down the can. Once the can is in place pull the legs forward to form a tripod. This should be enough to support the bird standing by itself.

Tuck the wing tips behind the chickens back.

Set up your grill for indirect grilling according to your grill manufacturers instructions.If you are using a gas or charcoal grill place a large drip pan under the chicken as there will be lots of runoff (perfect for making gravy later).

Place your chicken in the center of your cooking grate. You want it to be balancing on the can and the two legs. Make sure the chicken is sitting over your drip pan, this is very important. You want to savor all those delicious juices for a gravy, and obviously stop any potential flare-ups from occurring.

Cover your grill and cook until the chicken skin is a dark golden brown and super crispy. You want your chicken to be cooked to an internal temperature of 165°F. The best place to check the temperature is in the middle of the thickest part of the thigh, making sure to not touch the bone. This should take somewhere around 1 1/4 – 1 3/4 hours. If you do notice the bird browning to fast, wrap it loosely with aluminum foil until it has come to temperature.

Once the bird has come to temperature, remove from the grill. Do this by using tongs to grab the can and carefully transfer it to a platter.

Let the bird rest for at least 10 minutes to let the juices rest and the proteins to redistribute. Remove the chicken from the can and serve!
Smoke On!

Charlie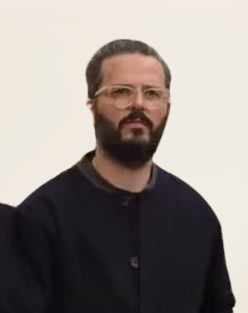 Author: Charlie Reeves
Hi, I'm Charlie, I am head taste tester at Simply Meat Smoking! I love it grilling, smoking, and getting out in the yard with the kids! The family also love to test all my recipes (especially my EXTRA CRISPY pulled pork, smoky pork loin, and ANY SEAFOOD I grill)
You will usually find me playing with the kids, perfecting my brisket bark, or sipping beers with boys around the fire. Can't wait to share all my delicious smoking and grilling adventures with you!

You can read more on our About Us page.
Hungry For More?