Who doesn't love their burnt ends? Now hold on! I'm not talking about beef brisket burnt ends!
That's right, the stars of this show are smoked pork belly burnt ends.

These juicy and delicious bites are a spin on the original brisket recipe.

They are easily becoming a grill joint staple that can be enjoyed on any occasion – birthday parties, game nights, holidays; you name it.
Are you ready to find out how to make them?
What Is Pork Belly?
Pork belly comes from the underside of the pig (around the ribs and loin).

The belly of pork is the same cut as bacon, except it's unsliced, uncured, and unsmoked.
smo
This cut of pork has a great layer of fat, and just like in its brisket counterparts, that's a good thing.
Smoked Pork Belly Burnt Ends (aka Meat Candy)
Pork belly bites aren't called 'meat candy' for no reason. When done right, these bite-size pieces of heaven practically melt in your mouth.

They are a perfect blend of tender, chewy, flavorful, and sticky goodness; an absolute crowd-pleaser.

It's a versatile dish that can be served with veggies (like broccoli), baked beans, rice or incorporated in salads, sandwiches, and wraps.
And the best part is that they're super easy to make, and the cooking process doesn't take much time: a win-win! Let pork belly cook low and slow, so it absorbs the smoky flavor/

Slow cooking also allows the fat to render slowly, keeping the belly moist for the entire duration of the smoke.
What Wood Should You Use?
Our favorite type of wood to smoke pork is cherrywood or applewood. It pairs well with the mild flavor of pork.
What You'll Need
Pork Belly
Skinless Pork Belly, 8 to 12 lbs.
2-3 Tablespoons, Olive oil
Dry Rub
½ cup brown sugar
½ cup paprika
1½ tablespoon chili flakes
2 teaspoons black pepper
½ teaspoon cayenne powder
¼ teaspoon jalapeño pepper powder
2 tablespoons kosher salt (coarse)
1 ½ tablespoon garlic powder
1 tablespoon onion powder
1 teaspoon rosemary
Barbecue Glaze
1 cup BBQ sauce of choice
2-3 tablespoons hot sauce
½ cup brown sugar
¼ cup honey or maple syrup
2 tablespoons apple cider vinegar
3-4 tablespoons unsalted butter
What to Serve With Your Burnt Ends
Our favorite thing to serve with meat candy is smoked mac and cheese and a fresh salad.
Smoked Pork Belly Burnt Ends Recipe
Smoked Pork Belly Burnt Ends
There is nothing like juicy and crispy pork belly ends! Also known as meat cany, because once you start you cant stop!
Ingredients
Pork Belly
Skinless Pork Belly

8 to 12 lbs.

2-3

Tablespoons

Olive oil
Dry Rub
½

cup

brown sugar

½

cup

paprika

1½

tablespoon

chili flakes

2

teaspoons

black pepper

½

teaspoon

cayenne powder

¼

teaspoon

jalapeño pepper powder

2

tablespoons

kosher salt

coarse

1 ½

tablespoon

garlic powder

1

tablespoon

onion powder

1

teaspoon

rosemary
Barbecue Glaze
1

cup

BBQ sauce of choice

2-3

tablespoons

hot sauce

½

cup

brown sugar

¼

cup

honey or maple syrup

2

tablespoons

apple cider vinegar

3-4

tablespoons

unsalted butter
Instructions
Preheat the grill or smoker to 250°F

Cut the raw pork into 1 ½ - 2 inches cubes with a sharp knife and add to the bowl.

Add in olive oil and dry rub ingredients, coating all sides of the pork cubes generously.

Arrange the cubed pieces on the wire rack, leaving some space in between pieces.

Smoke for 2 to 2 ½ hours at 250°F, or until a nice bark (dark mahogany color) starts to form.

Add the glaze ingredients to a saucepan, mix, and simmer on low to medium heat for about 10 mins until sticky.

Transfer to an aluminum pan and add the sticky barbecue sauce (or glaze), distributing evenly.

Cover the pan with Aluminum foil and return to smoker for another 1 ½ to 2 hours, until meat reaches an internal temperature of 205°F (use a digital meat thermometer to check).

Remove foil cover and cook for an additional 10-15 mins to help brown the cooked pork and thicken the sauce.

Take your meat off the heat and allow to rest for 10 mins before serving these delicious bites.
Helpful Tips
Discard any pork cubes that are all fat. These won't render nicely either.

Select cuts with excellent marbling.

Avoid over-smoking, so it doesn't dry out

Refrigerate any leftovers, storing them in their remaining sauces or juices. Reheat the pork belly at 200°F for 20 minutes.

If using an oven, cook slowly from 275°F to 300°F.

Your smoker/grill should have a fat drain, so the fat doesn't get into the fire.

Smoke circulation must be kept optimal: it ensures that every surface area of the cubed belly develops that caramelized bark and gets imbibed with that smoke flavor.
So, there you have it! What are you waiting for? Grab up some raw pork belly from your nearest butcher shop and get smoking.

Enjoy with some dry Riesling wine, Golden Ale beer, or even Oolong tea (any other black tea is fine as well).
These beverages cut through the greasiness of the meal, bringing some balance to your palettes.

I'd love to know what you think of this recipe.
Smoke On!

Charlie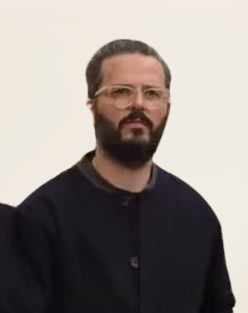 Author: Charlie Reeves
Hi, I'm Charlie, I am head taste tester at Simply Meat Smoking! I love it grilling, smoking, and getting out in the yard with the kids! The family also love to test all my recipes (especially my EXTRA CRISPY pulled pork, smoky pork loin, and ANY SEAFOOD I grill)
You will usually find me playing with the kids, perfecting my brisket bark, or sipping beers with boys around the fire. Can't wait to share all my delicious smoking and grilling adventures with you!

You can read more on our About Us page.
Hungry For More?