Baked potatoes are a perfect side dish to any meal.

Throw them in around the meat, and you'll have a classic and filling smoked side dish!

That's what makes them so great on the grill.

The best part is that it takes next to no time to prepare.
Smoked baked potatoes are a great way to dress up an already great classic. And, the filling options are limitless!
This smoked potato recipe is sure to become a favorite. It's extremely easy to throw together with 3-4 ingredients.
Smoking Potatoes on the Grill
Baked potatoes are an excellent side dish at the best of times. The fluffy flesh and seasoned skin will take the meal to the next level with added extra smoke flavor.
Choosing the Right Potato
There are hundreds of types of potatoes, but five distinct varieties:
Russet
Classic Russet potatoes are a starchy type of potato that is most popular for baking and smoking.

Their thicker skin holds up well to prolonged smoking. In addition, it helps keep the toppings together.
This makes them ideal for the pellet grill. It is also great for salads and fries, and they hold their shape when cooking.
Red
Red potatoes are waxy potatoes known for their easy-to-peel thin paper-like skins.

They are best for soups and potato salads.

But don't use them for baked potatoes as they need thicker skin to hold toppings intact.
Yellow and White
These are versatile all-purpose potatoes favored for soups, stews, roasting, and sautéing.

Similar to a russet but with pale yellow or white flesh and a more rounded shape.

Gold potatoes are an excellent substitute for russet for baking.
Cleaning the Potato
Take your chosen potatoes and give them a thorough scrub with a brush under cold water.

Do this to wash off any dirt, grime, and contaminants.
Bacteria get destroyed in the cooking process. But bits of dirt and grit in your meal is not ideal, so cleaning potato skin is necessary.
Preparing the Potato
Leave the potatoes to air dry. The oil and seasonings will adhere to the skin of dry potatoes much better than the damp ones. Check if all dirt has been removed.
Pierce the Skin
Piercing the skin on each side of the potato allows steam to escape during cooking. This process ensures an even cook on all sides.
The more you pierce, the more the great smoky flavor can infuse through the potato. But don't go overboard, or the potato will collapse.
Seasoning the Potato
Seasoning can be kept simple, with olive oil, kosher salt, black pepper, or a herb or barbeque rub seasoning.

Brush the potatoes with olive oil and sprinkle with the seasoning of choice. The oil will help give delicious brown, crispy skin while cooking.
What about the Fillings?
The fillings for your baked potatoes are completely down to your imagination. So experiment and perfect your recipes!
Sour cream, garlic powder with bacon bits, and shredded cheddar cheese are favorites.

But equally as good are black beans and garlic butter, topped with tomato salsa.
You can also add veggies like fresh chopped cherry tomatoes, zucchini, or avocado. How about grated parmesan cheese, feta cheese, cream cheese?
Or some spring onions, ground garlic, and sour cream?

They all work deliciously as baked potato fillings. Options are endless!
Should I Wrap in Aluminum Foil?
Wrapping in foil is down to personal preference. The aluminum foil conducts heat so that baking potatoes have a faster cooking time. However, the skin will remain soft.
The foil also keeps the seasoning on the skin and holds all the fillings intact. It also helps prevent the outside burning on the grill.
So it's down to whether you want to cook the potatoes faster or prefer to take a little longer and enjoy a crispier skin.
What's the Best Way to Cook Them?
Preheat the grill to medium heat of 225F for 10-15, if not already cooking.

Load the hopper with the wood chip of choice – any flavor works well with potatoes. So, there is no need to switch if you have your meat smoking already.
Take the seasoned potato, pierce it several times with a fork, wrap it in foil if using it, and place it on the grill grate. Close the lid and let them do their thing.
Potatoes can be cooked at a higher cooking temperature of 375-400F for about an hour.

However, cooking slower at 225F for two hours gives the flavor time to develop and the skin to crisp up.

It is important to maintain an even cooking temperature over the cooking time.
How to Know if The Potatoes Are Cooked?
The easiest way to tell if the potatoes are cooked is to pierce them with a fork. If the fork goes in easily, they are done. Another way is to temperature probe. When the temperature reaches 210-220F, they are ready.
How to Serve Up
Remove from the grill when ready and load up with your favorite toppings.

Serve and enjoy!
Smoked baked potatoes will go with almost anything you produce on the pellet grill. They make a great accompaniment to fish, roasts, ribs, and corn beef brisket, to name a few.
Looking for Some EPICSide Dishes?
Sometimes the sides are my favorite part of a cookout! Some of our families most popular dishes include;
Baked potatoes make a hearty and filling side to any barbecue meal or are a fantastic meal on their own.

This side dish will have the whole family coming back for more!
Smoke On!

Charlie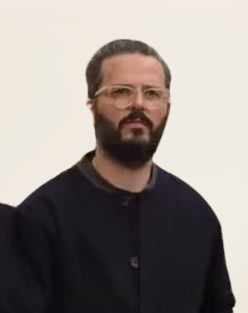 Author: Charlie Reeves
Hi, I'm Charlie, I am head taste tester at Simply Meat Smoking! I love it grilling, smoking, and getting out in the yard with the kids! The family also love to test all my recipes (especially my EXTRA CRISPY pulled pork, smoky pork loin, and ANY SEAFOOD I grill)
You will usually find me playing with the kids, perfecting my brisket bark, or sipping beers with boys around the fire. Can't wait to share all my delicious smoking and grilling adventures with you!

You can read more on our About Us page.
Hungry For More?