Looking for some EPIC things to cook for the Superbowl?
Choosing the perfect meal for Super Bowl can be quite tricky!
Especially if you'll be having a few friends around (who all like different things)
But not to worry.
In this article, we will provide you with some delicious Traeger Super Bowl recipes to help make the game even more EPIC.
Smoked Mac and Cheese
Mac and cheese is a favorite for many homes on game day. You should try it too.
Whip it up with your Traeger unit to give it an extra smoky flavor.
You can top it with grilled nachos.
To make it extra flavorful, you will need white sharp cheddar cheese.
BBQ Chili Burger
This is another perfect meal for Super Bowl.
You can add some chili to make it spicier and give it extra flavour.
Don't be surprised to find your guests asking for more.
Pellet Grill Chicken Wings
It's so easy to prepare these on your Traeger grill. You don't necessarily have to be a pitmaster to make these.
These chicken wings are great for a Super Bowl party or any other game party.
Smoked Chicken Breast
Smoked chicken breast never disappoints, and that's a fact!
You can brine it for extra delicious flavor. Also, you can glaze it with BBQ sauce.
Whether you're preparing it for the family or guests, it is the perfect meal before kick-off and during the game.
Smoked Cider Brined Pulled Pork
If you want your loved ones to have a great time watching the game, this is the way to go.
For the best result, make sure the pork shoulder or butt is properly brined in cider and slowly roasted with medium heat.
The cooking time should take between 7-9 hours.
Smoked Queso Dip Recipe
It's very easy to prepare this smoked Queso on your Traeger smoker.
Anyone that loves cream cheese dip will definitely love this.
Although you can make it on a wood pellet grill grate or even in an oven, you will get the best result using a smoker.
It is very delicious and your loved ones will love it.
Smoked Jalapenos Poppers Wrapped in Bacon
This is the ideal finger food for your loved ones during the game.
Smoked jalapenos poppers are usually loaded with cream cheese and wrapped with a slice of bacon before the smoking process.
With these, your guests will have an amazing time watching the game.
Leftover Brisket Nachos
If you're looking for the perfect appetizer to serve for the Super Bowl, this would do.
This would put your loved ones in the right mood for the game.
You should definitely try it.
Smoked Honey Garlic Chicken Wings
This Super Bowl meal will give you and your loved ones a finger-licking experience.
Glaze the grilled chicken wings with honey garlic sauce to make them spicier with lots of flavor.
You can serve this before the kickoff, during the game, or at the end of the match.
Grilled Sweet Potatoes
This is a sweet side dish that is easy and quick to prepare.
Served with lime dipping sauce would be great for snacking.
Your guests will certainly enjoy every bite.
Need More Holiday Recipes?
Thanksgiving Recipes for the Grill and Smoker
Valentines Day Grilling Recipes
St Patricks Day BBQ and Grilling Recipes
Cinco De Mayo Grilling Recipes
Wrapping Up
What Super Bowl recipes are you going to cook up?
Smoke On!

Charlie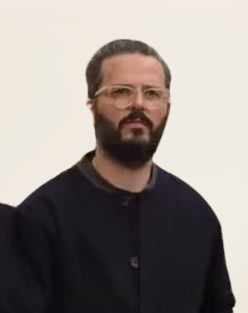 Author: Charlie Reeves
Hi, I'm Charlie, I am head taste tester at Simply Meat Smoking! I love it grilling, smoking, and getting out in the yard with the kids! The family also love to test all my recipes (especially my EXTRA CRISPY pulled pork, smoky pork loin, and ANY SEAFOOD I grill)
You will usually find me playing with the kids, perfecting my brisket bark, or sipping beers with boys around the fire. Can't wait to share all my delicious smoking and grilling adventures with you!

You can read more on our About Us page.
Hungry For More?