You can never go wrong with these mouthwatering Valentine's Day recipes.
They will help show your loved ones how much you care!
So it's about time to use your smoker or any other grill type you have to make the day memorable.
From the delicious steaks to grilled lobster or spicy prime ribs, this list will have your mouth watering right to the end!
So enjoy!
Tequila Limp Shrimp Skewers
This meal is delicious, flavorful, and very easy to make. It is the perfect choice to win your lover's heart.
It will only take 10-15 minutes on the hot grill. So you don't have to fuss about spending much cook time in the kitchen.
Tequila limp shrimp skewer is a favorite dish to enjoy with your loved ones on Valentine's Day.
Grilled Oysters
Making some grilled oysters with your better half is an excellent way to start the special evening on the 14th of February.
This low-cal food is known all around the globe as the food of love, making it a great way to excite your love life.
The smoking process should only take about 35-50 minutes on the gas grill. That will transform the weird-looking oyster into this beautiful and tasty delicacy.
Smoked Hamburgers
Are you looking to set up an outdoor date for you and your soulmate on this couples' day?
Bring along a portable grill to make some smoky hamburgers for refreshment.
You will love it! You can pair this delicious snack with any drink of your choice.
Smoked Mac and Cheese
Take the next Val to the next level with this classic dish. It is one of my favorite dishes, and it is just perfect for this special dinner.
If you intend to spend the romantic evening at home with your partner, this super cheesy pastry meal is the best option.
Grilled Steaks With Board Sauce
Try something fun by making some boards of grilled steaks for this special occasion.
Yes, you heard that right!
You can eat steaks with any barbecue sauce right on the chopping board. If you would like to try grilled steaks with tasty board sauce, we have got you covered.
This delicious grilled steak recipe includes how to make the perfect board sauce.
Smoked Chocolate Chip Cookies
This recipe is the best to enjoy homemade cookies with your significant other. Make some to enjoy with them while spending the special moment together.
These smoked chocolate chip cookies are super crunchy and tasty. Remember to get your favorite drink as well.
Shotgun Prime Rib
Shotgun prime rib is a must-try if you love beef ribs.
It is a delicious meal and can help set the mood right on Valentine's Day.
When smoked at the perfect heat temperature, the tender meat will result in a juicy, moist, and succulent piece of bbq that is so delicious.
Shotgun prime rib also makes the top of the list when it comes to appearance. Halved bones are usually tied around the prime ribs to make this beautiful-looking tasty delicacy.
Grilled Surf and Turf
This meal is an all-in-one dish, and the most loving thing about it is its mind-blowing presentation.
It is the perfect protein combination to enjoy some seafood and steaks. This wholesome meal is loaded with tons of flavors and seasoning blends that will make you ask for more.
Smoked Tri-Tip
Who says you have to be at a fancy restaurant to enjoy your Valentine's Day?
In just about 2 hours of cooking time, you can make your romantic dinner a one to never forget.
Trip-tip is a kind of beef usually in a triangular shape. Smoking this meat with some peppery cream sauce will give you a spicy and flavorful final product that everyone will love.
Smoked Salmon
Another excellent appetizer to get your fancy dinner started.
Salmon is a healthy fish to eat, and it is highly nutritious. Brine it as the pitmaster did in this recipe to achieve the same fulfilling taste.
Making this flavor-filled smoked salmon recipe with your beloved one is an excellent way to create a loving memory.
Pie Iron Cinnamon Rolls
Everybody loves desserts, and these pie iron cinnamon rolls are irresistible.
The fluffy and soft texture of the pie combined with the smoke flavor will give you a final product that is highly delicious.
You can make them on the pellet grill, and they also do great over a smoker.
This delectable dessert is a great snack you can have before or after meals, so there is never a dull moment for you and your sweetheart.
Smoked Rotal Dip
Valentine's Day is about showing care, love, compassion, and appreciation towards those we love.
The best way to go about that is to show it through this spicy sausage, cheese, and jalapeno-flavored meal. It shouldn't take more than 5 minutes to prepare.
This smoked rotal dip is a dashing meal everyone will love for its moist and creamy texture that melts in the mouth.
Smoked Lobster Tail
What can perfectly set your loved ones in Valentine's mood other than a plate of grilled lobster tail?
The seafood is best when smoked, and you can never go wrong with it. The smoked lobster tail comes out covered in butter with a sweet and smoky flavor that soothes the taste bud.
Wrapping Up
Barbecuing is no doubt an innovative way to change the game this Valentine.
The pleasant aroma that fills the atmosphere and the fascinating look of the smoking rack are reasons you should consider using this cooking method.
The recipes provided in this post are specifically for the season of love.
Follow the instructions and guidelines provided in the recipes to achieve excellent results.
We wish you happy eating this Valentine!
Smoke On!

Charlie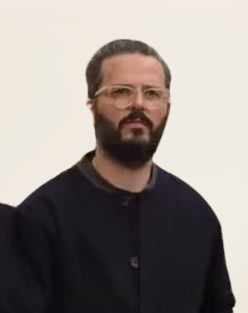 Author: Charlie Reeves
Hi, I'm Charlie, I am head taste tester at Simply Meat Smoking! I love it grilling, smoking, and getting out in the yard with the kids! The family also love to test all my recipes (especially my EXTRA CRISPY pulled pork, smoky pork loin, and ANY SEAFOOD I grill)
You will usually find me playing with the kids, perfecting my brisket bark, or sipping beers with boys around the fire. Can't wait to share all my delicious smoking and grilling adventures with you!

You can read more on our About Us page.
Hungry For More?