Are you looking for delicious BBQ recipes for St Patrick's day?
Whether or not you have Irish heritage, celebrating Saint Patrick the patron saint is a great way holiday to celebrate!
What does a good holiday need?
Food!
Join the day parade with a good Irish beer on a full stomach to make it a Saint Patrick's day to last!
1. BBQ Beef Brisket Loaded Nachos
What better way to start the celebration than with nachos.
These are the perfect dish to share and add your own personality and flair.
What is better than to soak up the Guinness.
Smoking the brisket for a few days is best!
The brisket can be reheated and keep it in an airtight container after the cooking process.
Stack up these nachos as you desire and then bake until heated through.
Finish with fresh scallions.
Tip: You can replace the brisket with smoked chicken breasts should you choose if you don't want to spend the whole day before cooking.
Find The Brisket Nacho Recipe Here
2. Smoked Rack Of Ribs
Whether or not you decide on pork or beef ribs, pick your favorite sauce mixed with the heavy smoke from pecan wood chips to provide a perfect meal.
Use a spray bottle filled with apple juice or apple cider vinegar. This will keep them tender!
3. Smoked Lamb Chops
Is there a better way to celebrate than a beautifully pink lamb chop roasted with a herb rub or fresh herb marinade?
Cover these beauties with yellow mustard, fresh garlic, and paprika before throwing them on your smoker's grill grates.
4. Smoked Beer Can Chicken
Speaking of beers, this is one way to recycle all those cans!
A technique used to lock in the moisture and provide a tender treat.
There is hardly any preparation time which gives you more freedom to celebrate with family and friends.
5. Smoked Corned Beef
I know the alcohol stereotypes are getting old quickly but this is yet another recipe that has beer in it!
Quick and simple so you can get to the day parade!
Enjoy the beautiful and tender meat in a sandwich the next day.
The umami flavors go well with any starchy side dish you have in store.
Be sure to use a sharp knife to trim away any silverskin or connective tissues.
6. Corned Beef Hash
Have no fear this Saint Patrick's day because this leftover dish ensures there is no wastage.
I thought I would include the hash so you have a plan for the morning after celebrating.
Use waxy Irish potatoes for the best results as the sugar in the starch will caramelize when roasting.
I like to use whatever veg is available but make it your own. Think about purple carrots or even a turnip for good measure!
Hot sauce and a good mustard powder will elevate it to a new level.
Cover in foil when cooking to lock in the moisture.
7. Smoked Shepards Pie
Last but definitely not least, this tasty treat will wow your guests but does take a little more effort than some of our other recommendations.
If you haven't tried a shepherd's pie you are missing out.
This winter warmer is the epitome of comfort food.
Be sure to save a slice for me and whatever you choose to do on Saint Patrick's day, I hope you do it with loved ones.
Enjoy!
What will you cooking up for St Paddys day?
Smoke On!

Charlie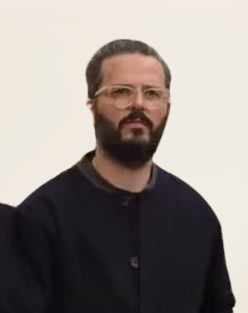 Author: Charlie Reeves
Hi, I'm Charlie, I am head taste tester at Simply Meat Smoking! I love it grilling, smoking, and getting out in the yard with the kids! The family also love to test all my recipes (especially my EXTRA CRISPY pulled pork, smoky pork loin, and ANY SEAFOOD I grill)
You will usually find me playing with the kids, perfecting my brisket bark, or sipping beers with boys around the fire. Can't wait to share all my delicious smoking and grilling adventures with you!

You can read more on our About Us page.
Hungry For More?