We all know that tacos are the best way to use leftover pulled pork!
It's our favorite taco filling! It's juicy succulent and full of flavorful.
But want to know the best thing about them?
You can smoke and shred your pork butt ahead of time!
Just grab it out of the fridge or freezer and you are good to go.
Smoked pulled pork tacos are the perfect way to meals delicious meals for the whole week or prepare for a cookout!
You just need to prepare the toppings and reheat the pulled pork!
But, you don't want to end up with dry pulled pork! So, see my favorite way to reheat it, so it stays juicy and delicious!
How to Make Smoked Pulled Pork Tacos
All you need to do is reheat your leftover pulled pork.
We like to steam it, as that ensures it stays super juicy. We allow at least .5 a cup of pulled pork per adult.
If you find that your smoked pulled pork is a little bit dry just add some more BBQ sauce and a little bit of apple juice or apple cider vinegar.
If you don't have any pulled pork you can also use tri tip leftovers, they work really well in tacos too.
While your pulled pork is warming up its time to prepare the tortillas and toppings
Just heat your corn tortillas then wrap in a tea towel to keep them warm. Slice all your toppings in to bite-sized pieces and place in bowls
Place all the ingredients on the table and allow people to make their own (its more fun this way).
Don't Have Leftover? Here is a Pulled Pork Recipe?
Don't have leftover and craving pulled pork tacos?
You'll need to smoke a pork butt and shred it.
Here is our tried and tested recipe for smoked pork butt for pulled pork.
Our Favorite Taco Toppings Include;
Pickled radish
Avocado or guacamole
Natural yoghurt with lime (lime crema)
Tomtato salsa –
Pickled red onion
Fresh parsley or cilatro
Feta
Siracha or Hoi Sin
Homemade Salsa
When smoking your pork throw a few extra tomatoes, onion and garlic in the smoker.
Then follow this smoked salsa recipe and you'll be serving a delicious new salsa!
Free of any hidden sugar or salt!
Made Too Much Pulled Pork?
Don't worry pulled pork freezes well! Plus you can leave it in the freezer for up to four months.
Using Leftover Pulled Pork
Of course, you can use leftover pulled pork!
The best way to reheat pulled pork is to place in a steaming pan and place it on the stove until the meat is 155°F.
Not Sure What To Serve With Your Pulled Pork?
Not sure what sides for pulled pork to prepare? Below are some of my favorite recipes!
Smoked Pulled Pork Tacos
A super simple way to use leftover pulled pork, is to make pulled pork tacos! They juicy and succulent and a perfect way to prep for meals or cater for a cookout!
Ingredients
3

cups

leftover smoked pulled pork

12

whole

corn tortillas
Tacos Toppings
Pickled radish

Avocado or guacamole

Natural yoghurt with lime

lime crema

Tomato salsa

Pickled red onion

Fresh parsley

Feta

Siracha or Hoi Sin
Instructions
Warm up the leftover pulled pork by placing it in a steaming pot. Warm it until the meat is 155°F. Add in BBQ sauce or apple cider vinegar if it looks dry

Prep your toppings and place them into bowls. Thinly slice your cabbage and red onion

Warm your tortillas over a flame, then wrap in a tea towel to keep warm

Fill the tortillas with all the toppings and drizzle over lime and the sauce of your choice.
My family goes NUTS for tacos! I always make extra pulled pork when I smoke a pork shoulder!

Smoke On!

Charlie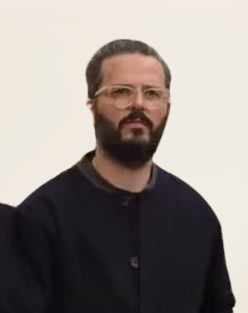 Author: Charlie Reeves
Hi, I'm Charlie, I am head taste tester at Simply Meat Smoking! I love it grilling, smoking, and getting out in the yard with the kids! The family also love to test all my recipes (especially my EXTRA CRISPY pulled pork, smoky pork loin, and ANY SEAFOOD I grill)
You will usually find me playing with the kids, perfecting my brisket bark, or sipping beers with boys around the fire. Can't wait to share all my delicious smoking and grilling adventures with you!

You can read more on our About Us page.
Hungry For More?