New Year is always a special occasion when friends and families come together to celebrate
One of the best ways to make the celebration even more special and memorable is by having some delicious meals around that everyone can enjoy.
Are you planning to host a New Year's party but have yet to decide what to prepare for your guests?
Not to worry!
In this article, we will share some amazing New Year's smoker recipes to help make your party a memorable one.
Without wasting any time, let's dive in!
Smoked Ribs (Fall Off The Bone)
Whether you're hosting a huge or small New Year's party, smoked ribs are a must!
The ribs can be cooked in multiple ways but many pitmasters prefer smoking them low and slow so that they get evenly cooked.
Inexperienced pitmasters can also use the 3 2 1 smoking method as it's a lot easier.
Smoked Honey Garlic Chicken Wings
Smoked chicken wings laced with honey garlic sauce would make your guests have a memorable experience at your party.
The irresistible flavor of honey would make many of your guests keep coming back for more! The best way to prepare these is to use a smoker.
Smoked Prime Rib Roast
Preparing prime rib doesn't require grilling expertise.
However, you should avoid using excessive seasonings on your roast.
Spice it up with a little bit of apple cider vinegar or apple juice can help to increase the flavors. It's very easy to prepare!
Grilled Lobster Tails
These are perfect for all kinds of special occasions.
It is very easy and quick to prepare. You don't need to be a seasoned pitmaster to grill lobster tails perfectly.
Adding a hint of garlic, lemon, and butter would help increase the flavors.
Smoked Pulled Pork
If you want to please your guests, smoked pulled pork is the way to go!
Pork is among the most popular luck foods. It is the perfect addition to any meal. The good thing is you don't need to be an experienced pitmaster to prepare it.
Smoked Turkey With Maple Barbecue Rub
The smoked maple BBQ turkey is a must-have if you want your guests to have a great time at your New Year's party.
The BBQ hot sauce gives it a special flavor that is irresistible. You should give it a try.
Grilled Jumbo Shrimp
Shrimp are considered finger foods and should be an addition to your New Year's party meal.
Shrimp cooks very fast, so you have to keep an eye on them. They are easy to cook and your guests will enjoy eating them.
Cold Smoked Salmon
Buying smoked salmon from the store for your holiday gathering may be too expensive. That is why you should smoke it yourself!
Also, smoking it yourself allows you to personalize it the way you want. You can use your seasonings and brine to do that.
Smoked Brisket (Tender and Juicy)
Your New Year's party delicacies wouldn't be truly complete without including smoked brisket.
You can either use a pellet smoker, gas smoker, charcoal smoker, or an electric smoker to prepare it. You'll need some sort of cooking experience to prepare a perfectly smoked brisket.
Homemade Bacon Jerky
If you want to give your loved ones a special lunch treat on New Year's Day, then you should give this a try.
Preparing this delicious snack at home would allow you to personalize it by adding all kinds of flavors.
BBQ Smoked Sausage Pizza
Nothing beats a well-prepared homemade barbecue smoked sausage pizza. Your guests would surely want to have a bite.
Serving it with a cold drink would be a great idea.
Smoked Pork Belly
This is a crowd-pleaser, especially if well-prepared with crispy crackly skin.
You'd be surprised to see your guests coming back for more! You should give it a try.
Grilled Steak Kebabs
This is surely bound to please your loved ones. The marinade adds additional deep flavor, making it super delicious and irresistible.
Grilled steak kebabs are loved by everyone. You should include these in your New Year's party meal.
Tomato-Roasted Red Pepper Meatball Sliders
Including these would make your guests have an amazing time at your party. What makes them perfect for a New Year's party is that they can be served either as a classic appetizer or a main course.
There's no doubt that your guests would enjoy having these.
Grilled Beef Tenderloin
Merely looking at this smoked cut of beef will leave your guests salivating. You can use your smoker or gas grill to prepare it.
Why not give it a try?
Grilled Buffalo Wings
Take your grilled wings to the next level with a marinade to keep them moist. You will find your guests licking their fingers after having a bite.
Smoked Mac and Cheese
If most of your guests are vegetarians, then you can prepare these for them specially. One thing is certain – they'll enjoy every bit of it.
Grilled Margarita Shrimp
Surprise your guests with the grilled margarita shrimp. It goes perfectly with turkey and chicken.
Using an injection marinade with it will help increase the flavor.
Marinated London Broil
This is a special delicacy that will make your guests enjoy their stay at your party.
Some people prefer soaking it in vinegar and wine to make it more tender. You can try that as well.
Wrapping Up
Hosting a memorable New Year's party boils down to one thing – delicious tasting meals!
Use one or more of our favorite recipe ideas listed above to make this New Year's celebration a memorable one for you and your loved ones.
Smoke On!

Charlie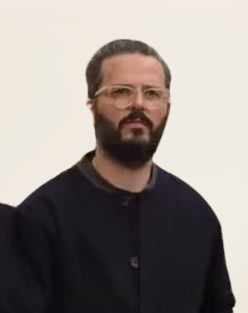 Author: Charlie Reeves
Hi, I'm Charlie, I am head taste tester at Simply Meat Smoking! I love it grilling, smoking, and getting out in the yard with the kids! The family also love to test all my recipes (especially my EXTRA CRISPY pulled pork, smoky pork loin, and ANY SEAFOOD I grill)
You will usually find me playing with the kids, perfecting my brisket bark, or sipping beers with boys around the fire. Can't wait to share all my delicious smoking and grilling adventures with you!

You can read more on our About Us page.
Hungry For More?