Searching for the perfect side dish?
Look no further. You have come to the right place!
Smoking food gives it that fantastic, well, smoky flavor. We've compiled some brilliant smoked side recipes that suit all sorts of mains
Have a read of the article below to find your new favorite dish.
1. Smoked Macaroni and Cheese
Mac and cheese: everyone's favorite classic comfort food.
This smoked mac and cheese recipe takes things to the next level by giving a smoky spin on a classic.

We recommend using mild wood (like apple, maple, or cherry) so that the smoke doesn't overwhelm the creamy dish.
2. SPAM Burnt Ends
A new spin on the original meat candy! Make sure you give my SPAM burnt ends a go.
It will surprise you how good they are!
See the recipe for SPAM burnt ends here.
3. BBQ Smoked Baked Potatoes
This recipe is perfect for using up leftover potatoes and adding tons of flavor to your food.
By simply baking potatoes and then smoking them in aluminum foil, you end up with a natural smoke flavor.

Yukon Gold or russet plump potatoes are great choices for this recipe.
This dish goes best with smoked meat or a pound of bacon. Smoked bacon potato salad is also an option if you're looking for something different.
4. Smoked Baked Beans with Bacon
Smoked baked beans are a perfect dish for the cooler months, this recipe is hearty and filling.
This dish is also great for serving larger groups, using up tinned foods and leftovers.

This recipe is jam-packed full of spices and sauces, but adjust the ingredients to your liking.
This dish takes a bit longer to cook, but once it's on the heat it's relatively self-sufficient.
5. Smoked Refried Bean Dip
This is a really fun dish that's ideal for entertaining or for simply treating yourself!
Smoking the beans gives them an even tastier flavor and it doesn't take much effort either.

If you're looking to give it some fresh flavor, try adding chorizo, lime juice, or jalapeño peppers to the dip.
Try serving the dip with fajitas, tacos, nachos, or carnitas!
6. Smoked Burnt Brisket Ends
Sticky, saucy, smoked burnt brisket ends are a delicious side dish!
This recipe is perfect for those that love their meat a little bit sweet but with a whole lot of flavor.

If you're new to smoking, this is also a great recipe to try out (because it doesn't matter if things get burnt!).
Burnt brisket ends are best eaten on their own and make a fantastic appetizer.
7. Smoked Pineapple in Brown Sugar
Smoked pineapple is perfect as a dessert or chopped up and put in a salad for a sweet kick.
This will blow your guest's tastebuds away!
See my smoked pineapple recipe here.
8. Smoked Vegetables
Looking to use up those extra vegetables in the fridge?
Boy, have we found the recipe for you.

This classic side dish can be made with asparagus, bell peppers, zucchini, squash, cauliflower, carrots, and onions.
Serve with pulled pork, pork loin, or smoked chicken.
See the recipes for smoked asparagus and smoked zucchini here
9. Smoked Rotal Dip With Bacon!
This cheesy dip is loaded with flavor! It has jalapenos, sausage, and BACON!
What more could you want?
See the smoked rotal dip recipe here.
10. Smoked Corn on The Cob
There is nothing like the lassic corn on a cob at a cookout!
But why not take the flavor to the next level and smoke your corn?
Its declious and healthy!
See the smoked corn on the cob recipe here.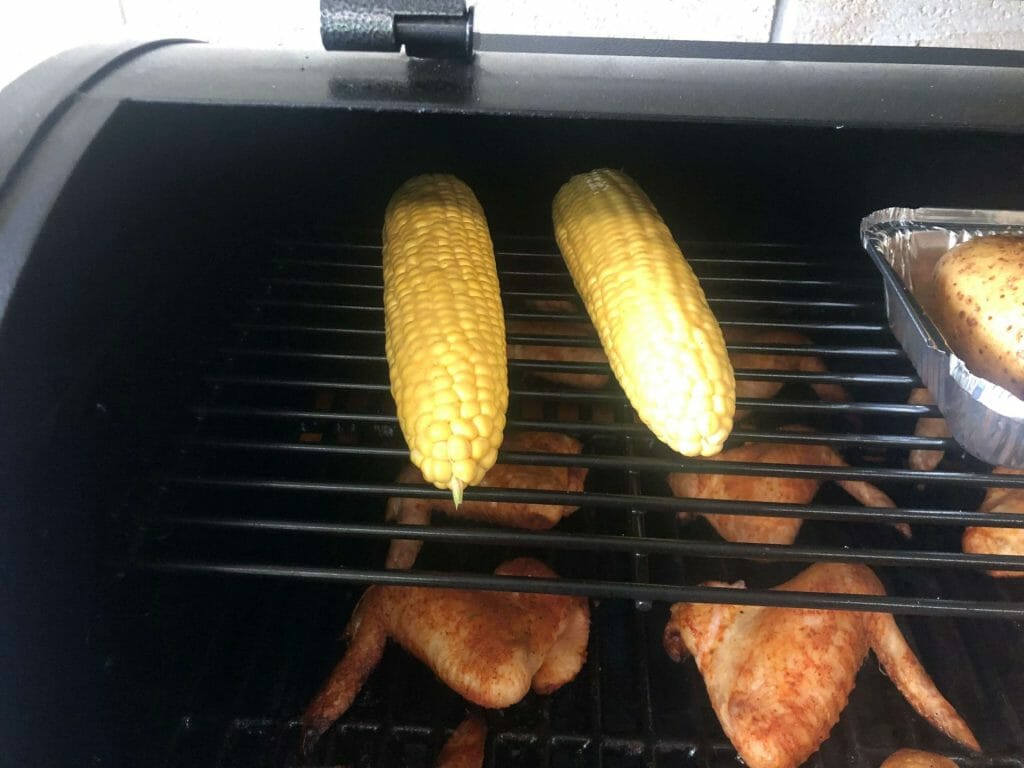 11. Smoked Brussel Sprouts
If you don't like Brussel sprouts maybe it's because you've never had them smoked…
Smoking Brussel sprouts makes them tender on the inside with crisp skin on the outside. Simply combine olive oil, salt, and black pepper to season and top with bacon bits.
This dish can be served with a variety of cuts of meat, as well as crab meat and other seafood. 
See the recipe for smoked and grilled brussel sprouts here
12. Smoked Cream Cheese
Smoked cream cheese is gooey and oozy! Declious for a pre dinner cheese palte or a side for your BBQ!
See the smoked cream cheese recipe here.
12. Smoked Chili
Looking for a declious winter warmer?
Or maybe somewthing to use up your leftover brisket or pulled pokrk?
You have to trey my smoked chili! Its EPIC!
13. Smoked Hot Dog Burnt Ends
A cheap and easy side dish!
This dish only takes 90 minutes to smoke, so it also works well as a last-minute side dish.
14. Smoked Deviled Eggs
These are not your typical smoked eggs.
Tasty, simple, and requires minimal effort, by smoking the eggs you get incredible flavors. This recipe uses bacon as a topping but feels free to play around with toppings for extra flavor.
If you're using wood pellets, use hickory for ideal smokiness.
There are plenty of options out there if you're looking for a smoked side dish.
From smoked sausages to mac and cheese- there's sure to be a perfect recipe out there for everyone.
So, what are you waiting for? Go get your smoker ready and start cooking!
Do you have a favorite recipe for smoked side dishes?
Smoke On!

Charlie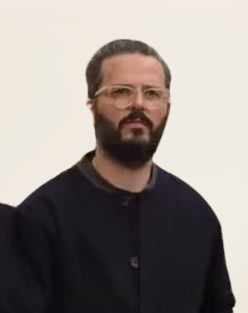 Author: Charlie Reeves
Hi, I'm Charlie, I am head taste tester at Simply Meat Smoking! I love it grilling, smoking, and getting out in the yard with the kids! The family also love to test all my recipes (especially my EXTRA CRISPY pulled pork, smoky pork loin, and ANY SEAFOOD I grill)
You will usually find me playing with the kids, perfecting my brisket bark, or sipping beers with boys around the fire. Can't wait to share all my delicious smoking and grilling adventures with you!

You can read more on our About Us page.
Hungry For More?