When it comes to cooking corn on the cob, there are so many ways to do it.
For example, you could steam it, bake it, grill it, or even smoke it!
A pellet grillr is ideal for cooking a variety of meats, including pork chops and chicken breasts.
It's also great for smoking all sorts of different vegetables to serve as healthy side dishes
Learn just how simple and easy it is to cook up the perfect barbecue side dish — smoked corn cob.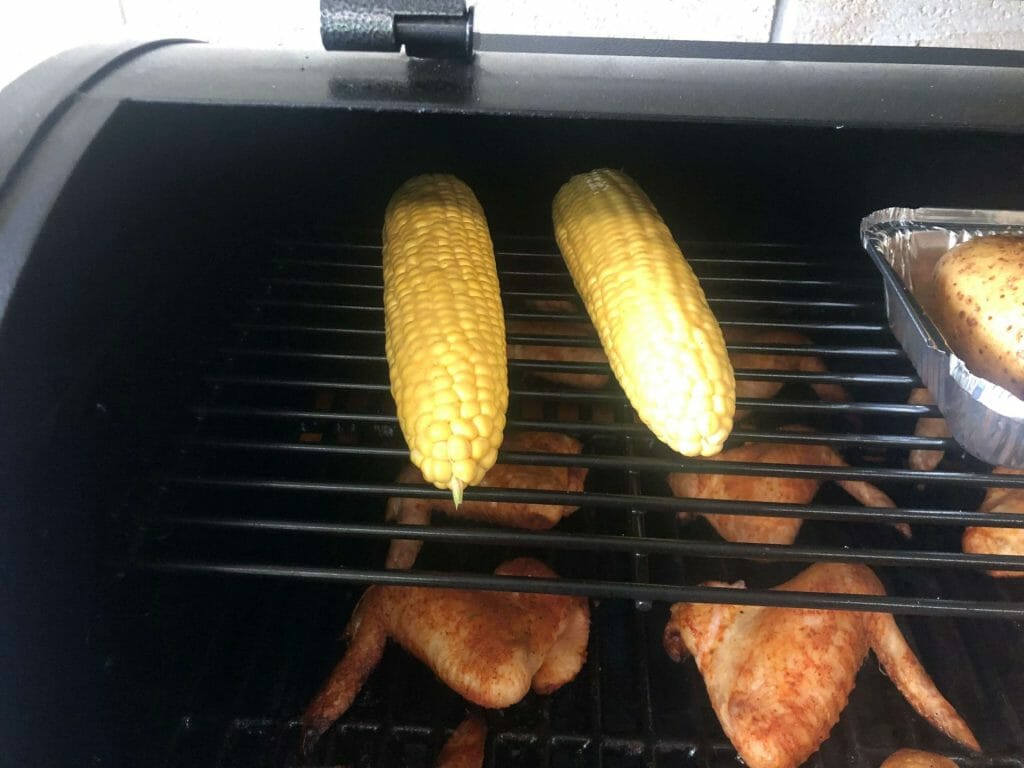 Smoked Corn Is the Way to Go
Corn also happens to be one of the best kinds of vegetables to smoke!
We usually toss a few ears of corn into the smoker towards the end of almost every smoking session.
It doesn't matter what type of meat we're smoking, be it a beef brisket, mac and cheese, or grilled buffalo chicken.
What You Need for Smoked Corn
6 ears of sweet corn
2 tablespoons of butter
1 tablespoon of garlic salt
1 tablespoon of chili powder
1 tablespoon of your choice of hot sauce
1 tablespoon of apple cider vinegar
How to Prep The Corn From The Smoker
You can smoke the corn while it's still got the husk on, or with the husk off.
If you're planning to cook your ear of corn with the husk still on, it's a good idea to soak it beforehand.
This is done so that it doesn't completely burn in your pellet grill.
If you feel like you're having a bit of a tough time getting all of the silk threads off of the corn after you've removed it from the husk, we have a little tip for you.
Simply run the corn ears under some cold water and you should find it a little easier to get a grip on the fine pieces of silk.
However, you won't have to worry about this because we'll be removing the husk for this recipe.
How to Make The Butter Sauce
To make the butter sauce for the fresh corn, simply combine all of the other ingredients.
Add the butter, garlic salt, chili powder, hot sauce, and apple cider vinegar into a ceramic dish.
Then microwave everything for around 30 to 45 seconds.
You'll know when the sauce is ready once you see that the butter has melted fully.
After that, it just needs a quick stir and it's done!
Here's How To Smoke Corn on the Cob – Step by Step Guide
Step 1: Get the corn ready for cooking.
Tear away the husks and get rid of as much of the silk threads as possible.
Step 2: Preheat your smoker. Set your pellet grill temperature to 250 ℉.
If you need some help with your pit boss p setting I have a handy guide.
Step 3: While waiting for the pellet grill to heat up, take this time to make the butter sauce. Then brush the corn with the butter sauce
Do not use up all of the sauce, save less than half of it for after the cook.
You'll find out why soon!
Step 4: Place the corn on the grill and set a timer for half an hour and leave the sweet corn to smoke.
Rotate the cobs with your pair of kitchen thongs, then leave it to smoke for another half an hour.
Step 5: Remove the corn from the smoker and serve it up! Make sure to brush some more of that butter sauce on!
Print Recipe
Smoked Corn on The Cob
Corn is to one of the best kinds of vegetables to smoke ! You will definitely enjoy this side dish as it pairs well with all types of meat.
Ingredients
6

ears

sweet corn

2

tbsp

butter

1

tbsp

garlic salt

1

tbsp

chilli powder

1

tbsp

your choice of hot sauce

1

tbsp

apple cider vinegar
Instructions
Heat Pitboss Grill to 250 degrees F.

Remove husk and silks from corn immediately prior to cooking.

Melt 1-2 tablespoons of butter and add some salt and pepper to taste.

Brush the corn with butter mix.

Place corn on wire rack in smoker.

After 30 minutes, brush with more butter mix.

Smoke corn until desired level of smoke is achieved.  Should be ready in approx. 1 -1.5 hours.

Remove from smoker and brush with butter mixture.

Serve and Enjoy!
There is nothing like a BBQ classic, and corn dripping is butter definitely is an EPIC classic!
Smoke On!

Charlie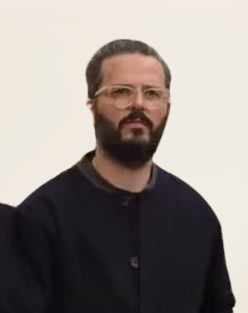 Author: Charlie Reeves
Hi, I'm Charlie, I am head taste tester at Simply Meat Smoking! I love it grilling, smoking, and getting out in the yard with the kids! The family also love to test all my recipes (especially my EXTRA CRISPY pulled pork, smoky pork loin, and ANY SEAFOOD I grill)
You will usually find me playing with the kids, perfecting my brisket bark, or sipping beers with boys around the fire. Can't wait to share all my delicious smoking and grilling adventures with you!

You can read more on our About Us page.
Hungry For More?