Grilled or BBQ chicken is a staple in many backyards.
It's cheap, healthy, delicious, and there is a different cut to suit many different recipes and styles.
However, there is one downside to eating chicken all the time.
You often get stuck in a loop of using the same old side dishes.
So here are 10 side dishes for BBQ chicken that are big hits in my family!
10 Delicious Side Dishes For BBQ Chicken
Beans are an essential side dish, but they can get a little boring. This recipe transforms your standard beans into something special!
Smoked Cream Cheese
Perfect to use instead of butter if you're making a leftover chicken sandwich. Not only is it cheesy and creamy, you get a smoky flavor.
Creamy Coleslaw
Chicken and coleslaw go hand in hand.
This coleslaw is packed full of veggies and is fantastic the next day in leftover chicken sandwiches! 
Get Leftover Chicken?
If you have leftover BBQ or rotisserie chicken you can store it in the fridge.
It's perfect for sandwiches or soups during the week. However, you might wonder how long rotisserie chicken is good for in the fridge? You can keep it in the fridge for 2-3 days.
Smoked Mac & Cheese
You have had mac and cheese, but you have never had mac and cheese like this. This recipe is as comfort food as it gets! It is deliciously smoky, you will never make regular mac and cheese agian.
Smokey, Sauce Chicken Wings
Wings as a side to chicken?

I think you can pair chicken wings with ANYTHING! These wings are saucy, smokey, and super simple to make

Jalapeno Cheddar Cornbread
Like things a little spicy? You will love this twist on traditional cornbread.
Buttermilk Biscuits
I don't know why but my family seems to LOVE these fort cutting into 'burgers' and making little chicken sandwiches with grilled chicken thighs and the creamy slaw above. Delicious!
Smoked Queso
A delicious cheesy condiment to put on your grilled chicken!
Charred Corn Salad
Once you make this you will never make plain old grilled corn again!
This is an also awesome side for smoked brisket at any gathering or bbq! 
Crunchy and Spicy Grilled Okra
I always overlooked okra. This recipe changed my view on it.
They are healthier than potatoes and just as delicious! 
Black Bean and Corn Rice Salad
This is a great second side to have if you are having the above-charred corn salad.
A real Mexican treat!
Southern Fried Green Tomatoes
If you are looking for something a little more traditional these southern fried green tomatoes are perfect!
Remember to serve with plenty of hot sauce! 
Bacon Wrapped Brussels Sprouts
Anything can be delicious wrapped in bacon, and brussels sprouts are no exception.
This is a super quick and easy side you can whip up at the last minutes.
Want My Favorite Chicken Recipes?
Y'all are always asking for our favorite chicken recipes. So here they are!
Pit Boss Smoked Chicken Breast
Not only sides can be healthy, but I also have some main which are good for you!
See my healthy smoker recipes,
NOW you don't have to sacrifice delicious BBQ!
Smoke On
Charlie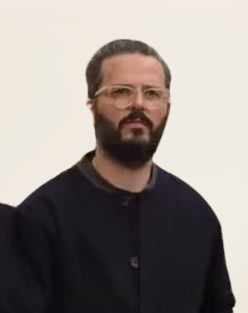 Author: Charlie Reeves
Hi I'm Charlie, I am head taste tester at Simply Meat Smoking! I love it grilling, smoking and getting out in nature with the kids! The family also love to test all my recipes (especially my EXTRA CRISPY pulled pork)
You will usually find me playing with the kids, perfecting my brisket bark or sipping beers with boys around the fire. Can't wait to share all my delicious smoking and grilling adventures with you!

You can read more on our About Us page.
Hungry For More?