Any good pitmaster knows the value in homemade beef brisket over store-bought.
Side dishes should be no different.
But you might be wondering what to serve with beef brisket?
From sweet and tangy, to rich and cheesy, our side dishes are a secret weapon to leveling up your BBQ GAME!
These side dishes to become a feature in your meals and not a simple afterthought.
Warm Roasted Pesto Potato Salad
The fresh herbs coupled with lemon juice balances all the elements of the smoky heat from beef brisket.
Potato salad has enough starch from the potatoes to stand against that tender beef.
Find the perfect recipe for warm roasted potato salad at Food Talk
Smoked Carrots With Burnt Butter
Now I know this isn't a traditional side for brisket. However it has become a family favorite at my house. With all that juicy, succulent brisket you need some fresh veggies.
These smoked carrots are super simple to throw alongside the brisket plus they have a irresistible crunch and deep flavor from the smoke and butter.
See the recipe for smoked carrots here.
Jalapeno Poppers
A traditional favorite of American BBQ is jalapeno poppers!
Fresh jalapenos stuffed with cream cheese, herbs, and golden on top with cheddar, my mouth is watering just thinking about it.
Plus, this recipe also adds a vegetarian element to the meal.
Garlic Butter Smoked and Grilled Corn
What is a BBQ without corn?
Smoking corn on the cob adds a soft, buttery, and irresistible vegetable component to accompany brisket.
A huge star at BBQs, grilled corn is super easy and delectable.
Take a peek at the recipe for this delicious side dish here.
Smoky Baked Beans
Rich, saucy AND smoky baked beans are a surefire winner to decking out your beef brisket with an amazing side dish.
Pairing smoky with smoky may sound overwhelming, but the sweetness of the rich sauce in baked beans perfectly couples with beef brisket in an unforgettable duo.
With the power of creative BBQ minds and…the internet, there are heaps of recipes online to test out.
Corn Pudding
If corn on the cob isn't your style but you still want the sweet and buttery flavors corn provides, then corn pudding might be the solution.
Corn pudding is nostalgic and pairs well with a variety of dishes.
As a side dish to beef brisket, it can be the perfect sweet and savory companion to the smoky BBQ meat.
If you prefer a side dish more on the savory side, you can simply add onions and thyme for balance.
The Seasoned Mom shares a delicious corn pudding casserole recipe.
Mac and Cheese
Of course, an honorable mention must be awarded to the BBQ all-rounder side dish smoked mac and cheese.
The creamy, rich, saucy, cheesy dish is everything you could desire to pair with beef brisket.
You can even take it to the next level by adding some diced crispy bacon.
It is easy to prepare, so check out the best EVER Creamy smoked Mac and Cheese recipe! It's the cheesy one you'll ever try!
Extra Crispy Loaded Waffle Fries
Everyone loves a good serving of fries. But these loaded fries take things to the next level!
Salty, crisp, and starchy, this side dish is a favorite.
Make your fries with Super Spice Life
Super Creamy Coleslaw
This article would not be complete without the mention of coleslaw!
Coleslaw and beef brisket has always been a match made in heaven.
It is also best served with brisket on a bun.
With the sweetness and sour of mayonnaise, the tang of vinegar, this sweet and tangy dish brings out the smoky depth of flavor in beef brisket.
Of course, southern-style coleslaw is the way to go for what to serve with brisket, and it is one of the best texas side dishes there is!
So, find the recipe to devour at Zona Cooks
What is your favorite side to serve with brisket?
Smoke On!

Charlie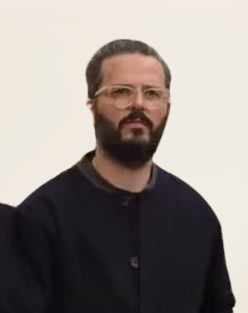 Author: Charlie Reeves
Hi, I'm Charlie, I am head taste tester at Simply Meat Smoking! I love it grilling, smoking, and getting out in the yard with the kids! The family also love to test all my recipes (especially my EXTRA CRISPY pulled pork, smoky pork loin, and ANY SEAFOOD I grill)
You will usually find me playing with the kids, perfecting my brisket bark, or sipping beers with boys around the fire. Can't wait to share all my delicious smoking and grilling adventures with you!

You can read more on our About Us page.
Hungry For More?