Cheese and BBQ are two of the tastiest foods groups!
Now if you combine them, you're in for a hell of a treat! Recently Pitmaster Clay did a smoked cream cheese and I bet your gunna want to try it!

It's smoky, creamy, and packed full of delicious flavor. Not only is it yummy, but it's also super easy.
Great for when your got some friends over for a cookout. It's the perfect smoked appetizer recipe!
Throw it on before your guests arrive and it will be ready to nibble on while they are waiting for the main event!
Let see how he did it!
What You Need to Make Smoked Cream Cheese
Smoker

Philadelphia Cream Cheese – you don't have to use Philadelphia, however some of the generic brands don't heat as well.

BBQ Sauce

Seasoning (You can see the seasoning options below)

Additional Ingredients
Toasted Focaccia or Crackers

Honey
What Seasonings to Use for Smoked Cream Cheese
You can use any seasoning that you like. Just make sure not to pick a seasoning that is too salty.
You'll find that the combination of salty rub and salty cheese can be too much.
Some Seasonings That Work Well
You can vary your seasonings up for THE smoked cream cheese! Here are some that work well!
Ranch Seasoning Mix

Brisket Dust

Tex Mex Seasoning

Bagel Seasoning

Keen Curry Powder

Lemon Pepper
Some Cheesy Tips
The cheese is the delivery vehicle for the flavor, it can take a lot, so load up on your seasoning

Make sure you make extra; this will be first thing to be devoured on your cheese platter

If you like cream cheese, you have try smoked queso dip, its got jalapones and ground beef!

You might be wondering how to store smoked cheese, there are 3 easy methods for it.

Don't use a salty rub! Salty cheese plus salty rub means you'll be chugging water all night.
What to Serve with Smoked Cream Cheese?
Perfect on a cheese platter or a cookout or as a snack during the game, smoked cheese is the perfect snack!
Try serving it with;
Carrot or cucumber batons

Crackers

Pita Crisps

Apple or Pears

Doritos

Toasted Baquette

Focaccia

Bagels
Try topping your smoked cream cheese with pesto, bacon jam, gin marmalade, chimichurri olive tapenade, tomato relish, corn relish, honey or fruit jam
How to Make Smoked Cream Cheese
Preheat your smoker to 225°F or set up your gas grill for smoking. Add the wood chip of your choice, don't go to heavy on the flavor, try to pick a mild fruitwood


Take your 8 oz. block of cream cheese, score it about 2/3 way through


Give it a rub with your chosen seasonings. Make sure you get in all the cracks


Place it in the smoker for an hour, then give it a glaze with your favorite BBQ sauce


Put back in the smoker for 15 minutes, remove and serve!
What Flavor Of Wood Should You Use To Smoke Cream Cheese?
Try to avoid strong flavors like hickory or mesquite. You don't want to overpower the cheese and seasoning.

Try going for a mild fruit wood like cherry or apple or even alder wood.
Turn It Into a Smoked Cream Cheese Dip
If you want to serve your smoked cheese as a dip here is how you can do it.

Blend your smoked cream cheese with a cup of natural yogurt and 3 garlic cloves.

Serve with crusty bread or chopped vegetable sticks.
Storing Your Leftover Cheese
If your friends and family don't eat it all, you can save the leftovers for another time. It's great for breakfast, smear some on a bagel!

All you need to do to store it is; place it in an airtight container and eat it within 4 days.

Don't freeze it doesn't defrost well and the flavor and consistency will be different.
After BBQ, cheese is our go-to food! It's been great seeing how pitmaster Clay made such an incredible dish from a simple ingredient!

Have you smoked cheese before?
Smoke On!

Charlie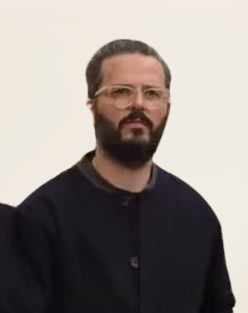 Author: Charlie Reeves
Hi, I'm Charlie, I am head taste tester at Simply Meat Smoking! I love it grilling, smoking, and getting out in the yard with the kids! The family also love to test all my recipes (especially my EXTRA CRISPY pulled pork, smoky pork loin, and ANY SEAFOOD I grill)
You will usually find me playing with the kids, perfecting my brisket bark, or sipping beers with boys around the fire. Can't wait to share all my delicious smoking and grilling adventures with you!

You can read more on our About Us page.
Hungry For More?