Do you enjoy hosting backyard barbeques?

After a summer full of cookouts and parties, you might not be feeling like you are in tip-top shape.
But smoked foods just taste so good! So, what should you do?
The good news is that you don't have to quit it cold turkey (pun intended!).
You just have to make a few changes.

The thing is, smoking foods does not make them unhealthy.
It's usually the type of meat and the kinds of marinades you use that produce tasty but not-so-healthy results.

But you don't need to worry about that anymore!
We have some secret tips on how to make smoked foods healthy but still taste bloody delicious!!
Plus a few of our favorite recipes are always woofed down by everyone at our cookouts!
How to Make Smoked Foods Healthy
Letting smoke cook your foods isn't unhealthy. Sure, you shouldn't use loads of smoke (as can leave your food bitter food) but light smoke is perfectly fine.

However, it's an easy and healthier way to add flavor, rather than frying foods in oil or butter.
The method of slow cooking is one of the best ways to produce some tasty food.
Slow cooking gives the food time to break down all the natural sugars and connective tissue, which leads to some VERY tasty results!

Especially when compared to high-heat cooking methods.
Which can leave food tough if you don't use enough oil or butter!  
And yes, leaving foods to cook in your pellet smoker is considered to be a form of slow cooking.
There are so many smoker recipes out there that produce healthy results.
And we'll be sharing some of our favorite ones with you — starting with a healthier and keto-friendly smoked pulled pork.
Smoked Keto Friendly Pulled Pork Recipe
What immediately comes to mind when you think of pulled pork?
Pork meat that's drenched in barbecue sauce?
It doesn't sound too healthy, nor keto-friendly, does it?
The barbecue sauce contains a lot of sugar, which makes it unsuitable for those on a keto diet — or any other low sugar or no sugar diet.
Well, we've got great news. Because we've found a great pulled pork recipe that's suitable to accompany any healthy meal you've got in mind. First of all, you'll need:
A 9 to 11-pound pork shoulder
6 tablespoons of any sugar-free GGQ dry rub (We recommend this one! You can use it for any brisket recipes or ribs recipe too!)
4 tablespoons of olive oil
5 tablespoons of apple cider vinegar
Apart from the marinade, every other part of the recipe is just like any other pulled pork recipe. You'll want to start by preheating your smoker to 225 ℉ while you get started on prepping your meat.

Start by removing the fat cap, and then go in with the 3/4 of the olive oil and dry rub. You'll need to ensure that every side of the meat is fully marinated. Once you're done with that, and the smoker's all heated up, just place it in and let the cooking begin!

Now, you might be wondering what apple cider vinegar and olive oil are for. Well, you'll need to combine the two ingredients to make your spray. At about two hours into the cook, you'll want to check in on the pork at hourly intervals.

Then just spray the entire piece of meat — and make sure that you remember to close the lid of your pellet smoker or any other type of smoker when you're done.

The cooking time for different cuts of meat always varies. So, make sure that you've got your trusty meat thermometer with you. This will provide you with accurate readings of the internal meat temperature.

Once the digital probe meat thermometer reads 204°F, that is when you should take the pork off the heat.

After that, just let the pork shoulder rest under some aluminum foil for around an hour or so, and you're ready to serve it up!
This keto pulled pork recipe is low in sugar and is healthier than other pulled pork recipes. Be sure to try it out for yourselves — even if you're not on a keto diet!
Easy Smoked Vegetable Recipe
Of course, when you think of 'healthy foods' the first thing that comes to mind is loads of vegetables.

The great news is that you can cook vegetables in your smoker.
You'd be surprised at how versatile a smoker is as a cooking appliance. For example, did you know that you can even use it to make cookies and even a cake?
But for now, we want to share this super simple and easy smoked vegetable recipe with you. Before we begin, you will need to make sure you have:
Yellow summer squash
Extra virgin olive oil
Balsamic vinegar
Black pepper
Sea salt (It contains more minerals than normal Kosher salt or table salt)
Garlic
Red Pepper
Red onion
After that, you only need to do two things.
Chop all of the vegetables up into coins, combine them with the oil and other seasonings, then place them on a tray and into your preheated smoker.
We recommend preheating your smoker or grill to 350 ℉. And if you're confident that your vegetable pieces are big enough to not slip through the grill grates, then you can even cook it without the tray.
Some other vegetables we love to smoke and grill are, smoked corn on the cob, baked potatoes, and grilled mushrooms.
Smoked Asparagus
What better way is there to add flavor than smoking asparagus?
Just add a bit of salt and pepper, a little oil and these come out perfectly.
Get the full recipe here: Smoked Asparagus On A Pellet Grill
Grilled and Smoked Zucchini
Looking for more smoked vegetable recipes?
Smoking and grilling your zucchini add a delicious deep flavor. Plus it's super simple! Even the kids will love eating these!
Get the full recipe here: Grilled and Smoked Zucchini
Healthy Smoked Pumpkin Recipe
As we're nearing the holiday season, pumpkins are now completely in season.
The great thing about pumpkin is how healthy it is.

There are so many health benefits to eating this squash.
It's packed with vitamin A, has loads of antioxidants, and is rich in nutrients.
For this recipe, you'll only need two to three small pumpkins that are specifically sold for cooking and consumption.
After that, just cut them into halves, and do not remove the seeds. If you often struggle with removing pumpkin seeds, you'll find that it's easier to complete this task once they're fully cooked.

Preheat your smoker or charcoal grill to 250 ℉, then place the pieces of pumpkin in. You want to cook them with indirect heat, so place them opposite to the charcoal pieces.

Since the pumpkin is not seasoned at all. We suggest using wood chips to add more depth to the smoky flavor. For example, you could try using alder wood or maple wood chips. The maple will add some smoky sweetness to the squash.

After about an hour and a half, the pumpkins should be done. Once you feel that their flesh is tender enough, just remove it from the smoker. They should be ready for you to touch and serve after about half an hour of cooling down.

This is when you should remove the seeds. We would also recommend that you save the pumpkin seeds because they're also very delicious and nutritious!
Our Final Top Tips for Making Smoked Foods Healthy
Of course, the three recipes we've mentioned aren't the only options available out there.

There are countless other healthy things that you can whip up in your trusty backyard smoker.
Hence, our final tips include:
Don't just smoke meat. Smokers can also cook vegetables, fruits, and even healthy cakes. So think outside the box when you have your next smoke session.

Smoke the food, don't burn it. You don't want to add harmful carcinogens to anything you intend to consume. So always stick to cooking with light smoke.

Go for meat that is low in fat.Look for leaner cuts like tenderloins and strip steak.If you do use leaner cuts, you may need to tenderize the meat first.

Minimize the marinade. Try to include less salt or sugars into your rubs or any other sauce you add to your meats or vegetables.
So, there you have it. You don't have to stop smoking your food. You just have to make some healthy changes.
Smoke On!

Charlie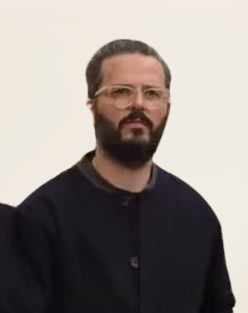 Author: Charlie Reeves
Hi, I'm Charlie, I am head taste tester at Simply Meat Smoking! I love it grilling, smoking, and getting out in the yard with the kids! The family also love to test all my recipes (especially my EXTRA CRISPY pulled pork, smoky pork loin, and ANY SEAFOOD I grill)
You will usually find me playing with the kids, perfecting my brisket bark, or sipping beers with boys around the fire. Can't wait to share all my delicious smoking and grilling adventures with you!

You can read more on our About Us page.
Hungry For More?