Some say oysters are like the snot of the ocean. You either love them or hate them.
Personally, I love them. They are sweet, salty, and unique.

Unfortunately, I don't have great access to fresh oysters so we don't have them that often.
Occasionally I treat myself and order some in. I like to have a few fresh, but usually, smoke and preserve the rest.

My wife is not a huge fan of fresh oysters, but she can't get enough of them when they are smoked!
Smoking oysters completely changes the taste and most importantly the texture.

It transforms the oyster from being slimy and 'weird' to a more delicious texture and beautiful flavor. Read on to learn how to do it yourself!
How Long Do you Smoke Oysters in the Shell?
To smoke oysters in their shell simply place your oysters in your grill or smoker preheated to 225°F and smoke until tender and no longer slimy.

This should take around 35 minutes – 50 minutes. Smoking oysters in the shell does take longer than shucking completely and gives the oysters a more faint smoke flavor.

I set up my grill to smoke with either the charcoal snake method or a little wood chip smoker insert to smoke with my gas grill
Note: if you don't have a smoker you can always grill your oysters on the BBQ.


Note: When smoking oysters in the shell, ensure you shuck the oyster and remove the top shell. The shell is too thick to grill completely closed.

What Temperature Do You Smoke Oysters At?
If you are using a gas, electric, charcoal, or pellet smoker you want to maintain a steady temperature of 225°F to smoke oysters.
How Good are Smoked Oysters For You?
Oysters are an excellent source of copper, iron, protein, vitamin D & zinc. They also contain high levels of phosphorus, niacin, riboflavin, and Vitamin C.

They are also rich in antioxidants and a great source of omega-3 fatty acids and healthy cholesterol. Canned oysters also have all the same great nutrients
What Sort of Wood Should You Use to Smoke Oysters?
When smoking oysters you don't want to use strong wood. For this recipe, I am using a combination of alder and cherry wood. These woods will not overpower the flavor of the oyster.
Smoked Oysters Recipe
Print Recipe
Smoked Oyster Recipe
This recipe does not use a whole lot of ingredients. I am a big believer in keeping the flavors basic to really let the smoke and the oyster be the star of the show. This recipe doesn't include a brine or marinade, instead of using the juice within the oyster, a little bit of butter, garlic, and hot sauce.
Equipment
Smoker

Wire rack

Oyster shucking knife
Ingredients
500

grams

Butter

1/2

Bunch

Parsley

2

Garlic cloves

24

Oysters

Hot sauce

to taste
Instructions
Set up your smoker according to your manufacturer's instructions. Pre heat to 225°F.

Melt the butter over medium heat until melted. Mix in hot sauce to taste and finely chopped garlic and parsley.

Shuck your Oysters. Try to save as much of the liquid as possible.

Arrange your shucked oysters on a wire rack. Spoon over 1 – 2 tablespoons of the butter mixture over each oyster.

Once your smoker is burning clean smoke and sitting at 225°F put your oysters in. Smoke for 30 – 45 minutes or until the oysters have become firm and your desired texture.

Either eat the oyster straight away or put them in a jar of oil and store them in the fridge for up to a week. You can also freeze what you don't eat
How to Serve Them
Not sure how to eat your smoked oysters? They are best if you place them in oil once smoked. You can eat them as they are or we like to blend them into a yummy pate.
Smoke On!

Charlie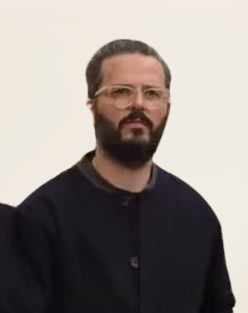 Author: Charlie Reeves
Hi, I'm Charlie, I am head taste tester at Simply Meat Smoking! I love it grilling, smoking, and getting out in the yard with the kids! The family also love to test all my recipes (especially my EXTRA CRISPY pulled pork, smoky pork loin, and ANY SEAFOOD I grill)
You will usually find me playing with the kids, perfecting my brisket bark, or sipping beers with boys around the fire. Can't wait to share all my delicious smoking and grilling adventures with you!

You can read more on our About Us page.
Hungry For More?