When it comes to finding the right grill for you, the options can seem endless!!

There are a lot of different grill styles, types and brands out there…. but which one is for you?
I've personally tested it out and created this Pit Boss review of the 820 Deluxe Pellet Grill!

I will try to give you the best overview of the unit that I can. I will explain the main features, specifications and some things that I personally like and also dislike about it.
One my favorite things is the SPACE!The Pit Boss 820 Deluxe Pellet Grill comes with 818 square inches of total cooking space. iI LIKE having a a BIG grill for big cookouts. The space is split up between the main cooking surface grates and the warming rack.
This grill was built for stability and is great for backyard barbecues and cookouts (no swaying from this grill). We liked that the Sportmans 820 was easy to clean, we could control the heat with a dial and monitor it with the built in thermometer.
Want to know more? Continue reading my Pit Boss 820 Deluxe review!
Pit Boss 820 Deluxe Pellet Grill Review
About Pit Boss Grills
Pit Boss was founded back in 1999 as a subsidiary of Dansons, Inc.

The company was founded by a father-son trio, Dan Thiessen and his two sons, Jeff and Jordan. Since then it has become a big name in the barbecue and smoker world.

Pit Boss is a company that is known for its quality grills and products. The craftsmanship put into them. I think they are a tough and durable brand that is well respected in the grilling community.

I like that that they have wide range! I have used their smaller portable grills, when going to tailgates and away games. As well as bigger, more permanent models for get togethers in my backyard. They have a range of different fuel types including pellet, gas, and electric.

Specifications
Dimensions: 25.3 x 47.8 x 50.2 inches (fully assembled)
Cooking Area: 818 square inches
Cooking Grids: Porcelain coated cast iron
Pellet Hopper Capacity: 19 pounds
Material: 16 gauge heavy duty stainless steel
Temperature Range: 170 to 500 degrees F
BTU Rating: 20700
Ignition: Auto-ignition
Weight: 141.1 pounds
Burger Capacity: 42
Control: V1 Digital Control Board
The Key Features
Heat Control: Once I'd loaded the wood pellet load into the grill and got them burning it was easy control the heat and smoke with a simple dial. There is a thermometer display located in the lid of the 820 that can help you to determine the approximate temperature when cooking, remember that it is extremely important that you use a reliable meat thermometer to confirm that your meat product has reached a temperature that is considered a safe level.

8-in-1: This grill is one of the best cooking grills for diversification. Perfect to grill, bake, flame grill, roast, sear, braise, barbecue, char-grill and smoke in this unit. You can set up the unit for direct or indirect cooking.

Grill Space: With the 820 you have a large amount of space for cooking. 818 square inches. There are two separate porcelain coated racks, one simply to hold your cooked food warm and the other uses intense heat to cook your food. This grill also has the ability to be used as a convection oven thanks to its fan. This enables you to use the space as a baking spot provided you have the appropriately sized pans. The top rack has an abundance of space that can be used for baking, enabling you to cook baked goods, or provided that you have a pizza pan or stone, you can even bake your pizzas on the grill. This grill has a similar space to the Traeger, we have done a comparison on the Pit Boss vs. Traeger for you!

Adjustable Heat Shield: The grill has an adjustable heat shield that allows you to easily grill more delicate foods that don't hold up well to high temperature flame grilling the way that steaks and burgers can. With the heat shield, you can adjust it to the right setting and your more delicate foods while still allowing your steak or burger to sear at much higher degrees.

Easily Accessible Pellet Hopper: With the Pit Boss 820 you can easily add wood pellets to the grill while it is grilling without having to get close to the flame or smoke, this is because the grill has a high top wood pellet hopper. Remember to keep in mind and follow the manual instruction when you are near a hot grill.

Wheels: Although the smokers quite heavy, the two large wheels make it possible to move around the backyard without any help. A Big bonus for those who do not have a dedicated barbecue or smoker setting at home.

Built-In: With this model of grill you get to truly enjoy the grilling experience with not only a built-in bottle opener but also a built-in bottom shelf that can be used for numerous different purposes. You can use it for the storing of your good grill accessories or tools, along with many other things. The addition of the shelf helps to hold the grill stable and allows for more easy mobility.
Is the Pit Boss 820 Easy to Setup?
It didn't take me more than 40 minutes! It's best to set aside time to assemble the grill before you intend to use it.

If you are a complete beginner please keep in mind that when assembling this grill (or anything for that matter) following the instruction manual can eliminate a lot of stress and confusion.

The instruction manual with the 820 is easy to follow and will get you through the entire set up.

Time: You should set aside 1 – 2 hours to set up this unit. Or time for 5 or 6 beers.
Is The Pit Boss 820 Easy To Use?
Using the 820 is an absolute pleasure.

After you assemble it, which may be a bit difficult for some, the rest is simple.

You can ignite the flame with ease thanks to the auto-ignition and fill it with pellets simply and safely into the large pellet hopper. After it's ready to go. You can easily control the heat temperature and enjoy yourself while grilling your food.

Once your done cooking cleaning up is as simple as ever. Once the grills temperature has cooled, all you have to do is your simple regular maintenance and empty the waste bucket. Then you're ready for the next time you want to grill.
Cleaning and Maintaining the Pit Boss 820
Cleaning the 820 is very easy. One of the features that makes cleaning it so easy is the grease bucket.

Any excess grease from your foods drains into the bucket and is one reason that the grill stays so neat. You can save a little bit of cleaning by lining your run off bucket with foil or a thick plastic liner.

There are some pretty simple tools that you can use to clean your grill and keep it that way. Once the barbecue smoker temperature has dropped use steel brushes to scrape your grill grates and regular dish soap and a washcloth to clean the racks.

Cleaning and maintaining the cleanliness of the 820 is simple and easy.
Durability
The PB 820 Deluxe Pellet Grills design is of high quality. It was made for cooking, durability, stability and functionality.

While this does mean that moving it around can be a bit hard, it makes for a durable grill. In saying that, the smokers wheels make it easy enough to move around by yourself which is a huge bonus.

It has a very heavy-duty undercarriage and a shelf that adds to the stability of the grill. The grill is made of 16 gauge steel, which provides a strength that lasts.
Pit Boss Warranty
The warranty on the PB820 is a limited 5 year warranty. They stand behind their product.

Please remember that the one year limited warranty does not extend to cover issues that are caused by things such as:
Accidents.
Modifications, adjustments, or repairs that were unauthorised.
Normal wear and tear.
Use of improper wood pellets.
Lack of necessary proper maintenance.
Do You Get Value For Money?
One big question when it comes to deciding if a wood pellet grill is good for you is, determining if it's a good value. After testing it, this grill seems like a good value, high quality smoker grill to me.

I found the temperature control that is simple and hassle free, meaning you can relax more and enjoy your get togethers without as much worry. You also get a nice sized cooking space that allows you to not only cook your food but also keep it warm with ease.

Overall the unit produces a delicious smoke & barbecue flavor when cooking and at the end of the day thats all that matters!
Pros of the Pit Boss 820 Deluxe
Great heat control while cooking.
Auto-ignition and large pellet hopper.
Built-in bottom shelf and bottle opener.
Options for cooking direct or indirect.
Stable.
Large cooking space.
Tough porcelain coated cast iron grids.
Cons of the Pit Boss 820 Deluxe
No prep space.
Wheel placement.
Requires a power outlet.
Overall Thoughts of the Pit Boss 820 Deluxe Pellet Grill
Overall the Pit Boss 820 Deluxe Pellet Grills a pretty great grill. You get an excellent value for a great price.

I liked that I could easily control your heat with a dial and monitor it on the lid. This grill was built with stability in mind and seems to be a very stable and excellently made grill.

There are a few downsides which I found during my reviews, such as the need for a power outlet and lack of prep space, there are plenty of upsides to the wood pellet grill. It has auto-ignition and is a great unit for backyard get togethers.

Some of the best things about this particular barbecue grill are the ease of clean up, which is one of the worst chores by far, and it's controllability.

If you want a sturdy, easy to clean grill that is simple to use, this is a great one for you.
FAQ
Do you remove the heat deflector shield when smoking ribs in a pit boss?
Leave the heat deflector out for ribs, burgers, steaks, chops, or anything that can take a short amount of direct flame. Try not to use the heat deflector shield anytime you or smoke or grill above 400+ degrees.

You will find that beneath the grill grates there is a domed piece that directs the smoke/heat/air from the burnpot to the left side of the cook chamber, so that it will then flow from left to right across your cooking area. The "heat shield" is a separate piece beneath that domed piece, it sits almost flush with the top of the burn pot.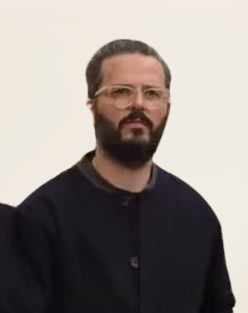 Author: Charlie Reeves
Hi I'm Charlie, I am head taste tester at Simply Meat Smoking! I love it grilling, smoking and getting out in nature with the kids! The family also love to test all my recipes (especially my EXTRA CRISPY pulled pork)
You will usually find me playing with the kids, perfecting my brisket bark or sipping beers with boys around the fire. Can't wait to share all my delicious smoking and grilling adventures with you!

You can read more on our About Us page.
Interested in Pellet Grills? Continue Reading