Girello is the Australian and Italian term referring to the cut of beef also known as an eye of round steak.
It is the choice round steak from the rear hind flank. It's also known as silverside, topside, or rump in Australia, however, it's not pickled like a typically packaged silverside or corned beef, which we like to make smoked corned beef from.
What Does The Girello Cut From?
The girello or beef round is from a well-used hind leg, so it's a very lean cut, with little to no marbling of fats throughout.
How is The Girello Best Cooked?
The leanness of the cut means it's not appropriate for low, slow barbeque cooking like an ribeye, and tends to dry out if overcooked.
As its a lean cut you need to know how to tenderize steak. It's much more suited to high heat cooking and served medium rare – medium, similar to a strip steak, or slow cooking and marinades.
That being said, Girello is one of those cuts of beef that are a great choice for the health-conscious.
It's lean meat and still full of flavor, but the reduced marbling means it has a lot less fat and cholesterol content than other cuts of meat.
Is Girello a Silverside?
Girello is also known as silverside in Australia when taken from the forequarter of the animal. the hind-quarter is known as a rump.
Is Girello Good For Jerky?
Sliced in thin lengthwise strips, this beef cut makes great beef jerky. The straight lean muscle allows for even slices and a good even dry, and consistent result.
Is Girello An Economical Cut?
Girello is a very economical and versatile cut. It can be used as a roast, sliced for lunch meats, or cut into thicker slices as steaks. As it's a leaner cut, it is not as in demand for commercial restaurant use and can be readily found in the supermarket butchers.
What Else Is Girello Called In Australia
Girello is often the cut found under the Australian Butcher's label as minute steak or sizzle steaks when sliced.
This is a quick grill steak, great for the health-conscious, as it's lean and full of flavor with less fat. As the name suggests, minute steak is a quick high heat cook, best on a cast iron skillet at high heat.
How Do You Marinade Girello
As a rump roast, it's a very suitable cut for marinades and flavorings, a very effective way of adding some extra flavor and tenderness while retaining the wonderful meaty flavors. Marinades or a meat sauce can help to tenderize steak while still retaining some of the moisture in the meat, especially the tougher cuts. 
A marinade is typically made up of an acid (vinegar, tomato, citrus, or wine) or natural enzyme (pineapple or ginger), an oil (sesame or olive), and flavoring agents (garlic, honey, herbs, and spices). the acids help to soften the meat and the oils add moisture.
To marinade, place the mixture and the meat in a resealable bag or container.  Place in the refrigerator for 4 to 24 hours, turning occasionally.
What to Serve With Steak
Smoked Carrots With Brown Butter
Smoked Mac and Cheese With Bacon
Girello Roast
A delcious Sunday roast recipe! This will ensure your beef comes out juicy and tender
Ingredients
Beef Girello Roast

Salt and pepper to season

Drizzle of oil
Instructions
Preheat oven to 160ºC. Brush the beef roast lightly with oil and sear it on all sides over moderately high heat until evenly browned. Season with salt and pepper.

Place the beef on a rack in the roasting dish.

Roast for 40-50 minutes for rare, 50-60 minutes for medium, and 60-70 minutes for well done.

For an accurate reading, use a meat thermometer.

Remove the beef roast from the oven, cover loosely with foil and allow it to rest for 10-15 minutes. Slice the beef thinly to serve.
Do you call it Girello or round eye cut where you are from?
Smoke On!

Charlie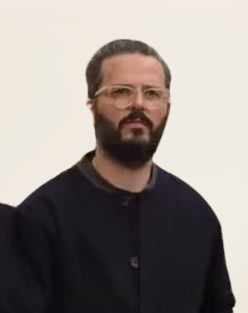 Author: Charlie Reeves
Hi, I'm Charlie, I am head taste tester at Simply Meat Smoking! I love it grilling, smoking, and getting out in the yard with the kids! The family also love to test all my recipes (especially my EXTRA CRISPY pulled pork, smoky pork loin, and ANY SEAFOOD I grill)
You will usually find me playing with the kids, perfecting my brisket bark, or sipping beers with boys around the fire. Can't wait to share all my delicious smoking and grilling adventures with you!

You can read more on our About Us page.
Hungry For More?