In the US we love our brisket, that's no secret. We also love getting festive.

As a lot of us have Irish heritage somewhere down the line. So that means St Patricks day is huge!

What better way to celebrate your next St Patrick's day (March 17) than with an Irish inspired smoked corned beef. This is a super simple recipe that pairs well with a dark stout or smooth whiskey.
To get in the real Irish spirit the perfect side dish to this meat is cabbage boiled in the brine, and a good helping of mashed potatoes. So let's find out how to make smoked corned beef today!
Can I Smoke a Corned Beef Brisket?
I can't think of any reason you couldn't cook corned beef on your smoker! As we know, this type of meat is usually simmered low and slow on a stove top for hours. A low temp smoker is a very similar cooking environment to the stovetop, therefore it is a perfect swap out.

I also recommend to family and friends that you steam the meat, once it reaches around 155 -160 degrees F, then remove some of the excess salt that was applied during the brining. I would try and pick a flat cut brisket. I find this cuts always cooks move evenly and produces a move uniform shape.
Looking for an alternative? Smoking a beef roast is cheap, easy and delicious!
How to Cook Corned Beef in a Smoker
While this recipe might seem a little bit time consuming, it is all worth the effort!!
Print Recipe
Smoked Corned Beef Recipe
This is the perfect recipe to pay homage to our Irish roots. This recipe does require 3 days for brining so make sure you take that into account before making this recipe.
Ingredients
1

beef brisket

around 4 pounds

1/4

cup

Irish whiskey

or more to taste

1-1/4

cups

coarse salt

1/2

cup

brown sugar

1

tablespoon

pink

curing salt

1

gallon

cold water

4

tablespoons

pickling spice
Instructions
In a large pot mix together brown sugar, curing salt, pickling spice and whiskey. Over a medium- high heat bring to a boil, then let cool to room temperature.

Clean and trim your brisket. Once your brine has come to room temperature add in your brisket, cover and refrigerate for 3 days. Turn your brisket 180 degrees twice per day. (morning and night). You may need to weigh down your brisket to keep it submerged, the best way to do this is with a bag of ice held down with a heavy plate or pan.

After 3 days drain your brisket and discard your brine. Soak the brisket in fresh cold water for around 20 – 30 minutes, then drain again.

Preheat your grill or smoker to 250°F following your manufacturer's instructions for indirect grilling.

When you have reached temperature, place your brisket in fat side down. Smoke the brisket for about 4.5 hours and check the internal temperature. You are looking for an internal temperature of 180°F, this should take anywhere from 4.5 – 5.5 hours.

Once the brisket has reached temperature, wrap in butcher paper and continue to smoke for a further hour. Or until you have reached an internal temperature of 195°F.

When you are reached an internal temperature of 195°F keep your brisket in its butcher paper and rest for 1 hour (or at least 40 minutes if you really can't wait). Once well rested slice against the grain and serve immediately.
Are Smoked Corned Beef and Pastrami The Same Thing?
At the base level level yes, corned beef and pastrami are both cured forms of beef brisket. The most major difference is the way they are cooked. Pastrami is rubbed with mustard, sugar, black pepper, coriander before it is put in the smoker whereas corned beef is steamed.

If you were to smoke the corned beef instead of steam it, it basically becomes pastrami. I like to experiment with new spices when smoking corned beef. Try my smoked chicken rub, it goes perfectly with beef as well!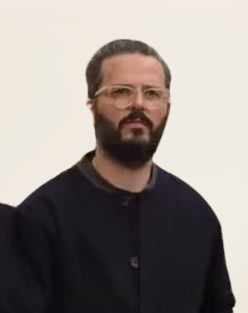 Author: Charlie Reeves
Hi, I'm Charlie, I am head taste tester at Simply Meat Smoking! I love it grilling, smoking, and getting out in the yard with the kids! The family also love to test all my recipes (especially my EXTRA CRISPY pulled pork, smoky pork loin, and ANY SEAFOOD I grill)
You will usually find me playing with the kids, perfecting my brisket bark, or sipping beers with boys around the fire. Can't wait to share all my delicious smoking and grilling adventures with you!

You can read more on our About Us page.
Still Hungry For More?