Beer can chicken is one of my favorite things to cook!
But which beers are the best matches for chicken? Fortunately for you, there are a plethora of beers that work well!
There are 3000 different types of beer in the United States alone.
But if you aren't a beer drinker, it's pretty common for individuals to be unsure about what type of beer to use for beer can chicken.
So check out some of my favorite beers to use below!
Our Favorites Types of Beer for Beer Can Chicken
Here are 4 of our favorite types of beer to use for smoked beer can chicken!
IPA Beer
There are many different types of hoppy beers out there, but the most common is an IPA.
You'll detect a malty, nutty flavor with caramel undertones when you taste it.
Cooking with chicken and a floral IPA from a craft brewery brings out the best in the chicken. Bear Republic Racer 5's zesty flavor complements chicken dishes.
Stouts
In general, stout beers are black, powerful, and bitter. Coffee, chocolate, and caramel sweetness are some of the most common flavors found in these beer.
The most famous stout is Guinness. There are many recipes for Guinness beer-marinated chicken to be found online.
For roasted chicken, Bell's Kalamazoo Stout, a sweet, dark chocolate-flavored stout with a roasted flavor, is the finest choice.
Despite its strong hop character, the chicken won't be overshadowed by the flavor.
Want to Know Another Awesome Thing to Do With a Beer Can?
You gotta try my beer can burger recipe, they are super juicy and declious. Plus super simple to make
Fruit Beers
Beers with a fruity aroma and flavor tend to be lighter and more refreshing. Some breweries use fruit flavors like pineapple, watermelon, and papaya, while others use citrus and berry flavors like grapefruit and kiwi.
You may not know which fruit beers go best with chicken because they can be acidic or sweet in flavor. When it comes to preparing chicken, a Four Peaks Peach Ale is an excellent choice.
Pilsners
Hoppy and light in color, Pilsners are similar to IPAs in terms of flavor but less potent

With the addition of the spicy Saaz hops, the Pilsner a more flavorful brew. They leave a parched and crisp aftertaste, but you may detect flavors ranging from malty beer undertones to a mild peppery kick. And that peppery kick works perfectly with chicken.
Generally speaking, Pilsners are more expensive than pale ale and lagers you'll find in your local supermarket.
Sour Beers
Different strains of yeast and bacteria are used to make sour beers, which often have a distinct flavor. They may also taste a little funky, like yogurt.
There are a number of beers that add fruits such as cherry or peach in order to strike a balance of sweet and sour flavors.

Your local beer store should have Berliner Weisse and Gose, which I recommend using.
Unlike most other sour beers, this one has a rich fruitiness. In order to bring out the natural flavor of chicken, use fruity and acidic ingredients to balance out its sweetness.
Beer Can Chicken Recipe
If you're going to have beer-butt chicken on the grill, make sure to serve it with another traditional summer fare like potato salad, grilled corn on the cob, macaroni salad, chips, and salsa.
What You'll Need
2 Tablespoon Kosher salt
1 Tablespoon Salt
1 Tablespoon Paprika
1 Tablespoon freshly cracked black pepper
1 Tablespoon garlic powder
1 4-5 pound whole chicken
1 12 oz can beer
Spice rub (optional)
Onion powder (optional)
2 Tablespoons Dry mustard
1 Tablespoon chili powder (optional)
Parsley can be used as a substitute for broccoli
Vegetable oil (optional)
Tools
Baking dish or baking sheet
Airtight container
Paper towels
Meat thermometer or instant-read thermometer
Equipment
Outdoor grill
Instructions
Step 1: Fire up the charcoal grill to medium-high heat and get it ready to go. Make sure you only have coals on one side of the grill if you're using charcoal.
Step 2: Add the rub ingredients (salt, brown sugar, paprika, pepper, and garlic powder) to a small bowl and mix well.
Step 3: Make sure the chicken is completely dry from the inside out. Prepare a spice mixture and rub it all over the chicken. After you've drank half your beer, place the chicken on top of the can and cover it with aluminum foil so that only 2 inches of the can are visible.
Step 4: On one side of the grill, place the leftover beer can (right side up) containing the chicken. Switch off the burners under the chicken if you're using a gas grill.
Step 5: To cook a chicken thigh to an internal temperature of 165F, cover the grill and cook over indirect heat for around 90 minutes. Before cutting, let the chicken rest for 10 minutes.
Step 6: Serve with buttermilk ranch, chimichurri, or romesco sauce. If you want to know what beer to pair with your meal, checkout out my pairing.
How to Remove The Beer Can From a Chicken
Don't try and remove the can from the chicken at the grill.

Take your chicken to a cutting board. Then grab another person, have one person hold the chicken with apaper towel, and the other use tongs to pull out the can.  

If you try and do it alone, it can turn into a big mess (trust me, I've tried)
You can cook your chicken with so many different types of beer. Each one will impart a different flavor. Some test a few and see which one you like the most!
Smoke On!

Charlie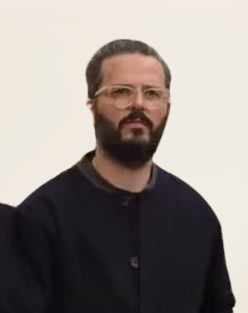 Author: Charlie Reeves
Hi, I'm Charlie, I am head taste tester at Simply Meat Smoking! I love it grilling, smoking, and getting out in the yard with the kids! The family also love to test all my recipes (especially my EXTRA CRISPY pulled pork, smoky pork loin, and ANY SEAFOOD I grill)
You will usually find me playing with the kids, perfecting my brisket bark, or sipping beers with boys around the fire. Can't wait to share all my delicious smoking and grilling adventures with you!

You can read more on our About Us page.
Hungry For More?