Barbecue and low carb are a great combination.

Barbecue a cuisine that is heavy on meat and in general low in bread and carbs.
However, a lot of BBQ side dishes are heavy on carbs.

Typically you will find pasta salads, potato salads, buns, and bread.
Here at 10 low carb sides for BBQ, you can use to make your BBQ that little bit more healthy, without sacrificing flavor.
14 Low Carb Sides For BBQ You Will Love
If you are feasting on BBQ, sometimes you need something light on the side!

But don't worry you won't be sacrificing taste! I picked the bloody best-tasting recipes!

If you are smoking meat, we have a few healthy smoker recipes too.
Smoked Sweet Potatoes
Smoking your sweet potatoes is the perfect way to add flavor without adding any calories!
Plus it's super easy! Just throw them on when you're cooking your mains.
Whole Smoked Cabbage
Want an easy way to make vegetables taste delcious?
Throw them in the smoker!
Cabbage is absolutely yummy when you throw in the smoker whole.
Plus its super easy!
Everything Pull-Apart Bread
Don't let the title of this one lead you astray, this 'bread' recipe uses almond and coconut flour so are low carb.

It is a great filler for your bbq gatherings and you can substitute any of the toppings for what you have available!
Taco Stuffed Peppers
Instead of baking these bad boys in the final step of this recipe, I put them in the smoker or on the BBQ!

It gives their taco stuffed peppers in incredible flavor! These could also be used as a main meal if you serve them with a side salad!
Drenched in oil and smoked to perfection. This is the perfect low carb side for your BBQ
Smoked Zucchini
This smoked zucchini is delicious (and easy) when covered in salt and pepper and smoked with your meat.
Keto Fried Pickels
These fried pickles are like crack! My kids can't get enough of them.

This recipe has become a staple in our house – everything from game snacks to a side with a weeknight dinner.
Zucchini Gratin
I know what you are thinking – the zucchini will just become soggy and gross.

I assure you that is not the case! This side dish is very moreish and is typically aside I will bake every time we have guests over.

When zucchini is in season this is an incredibly cheap side dish.
Broccoli Salad
This low-carb side dish is packed full of flavor and health!

You can substitute any of your favorite vegetables or leftovers in the fridge to create this salad.
Even better you can make it ahead of time – or keep the leftovers in the fridge for a quick lunch. 
Mashed Sweet Potato
Although sweet potato does still have carbs, they are much lower in carbohydrates than your typical potato.

This dish is really delicious when you need that hit of carbs.
10. Cauliflower Casserole
This loaded cauliflower casserole has actually replaced my wife's similar potato version in our house. You won't miss potatoes at all!
Bacon Ranch Brussels Sprouts
Anything with ranch is good am I right?! Bacon ranch brussels are no exception.

Everyone is a little timid at these to start with, however, there are never any leftovers after we have friends or family over.

These have changed my view of brussels and I'm sure it will change yours too!
Parmesan Tomatoes
When tomatoes are in season you start to run out of ideas for them, well here is one that I guarantee you will love! Juicy, cheesy, and full of flavor, these blow regular grilled tomatoes out of the water!
Garlic Dough Balls
I have without a doubt saved the best till last here.

The possibilities are endless with these bad boys. You can dip them in anything!

A perfect low-carb snack for game day, a side dish to any bbq or main meal, and super easy to make!
Smoke On!

Charlie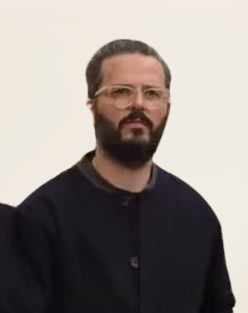 Author: Charlie Reeves
Hi, I'm Charlie, I am head taste tester at Simply Meat Smoking! I love it grilling, smoking, and getting out in the yard with the kids! The family also love to test all my recipes (especially my EXTRA CRISPY pulled pork, smoky pork loin, and ANY SEAFOOD I grill)
You will usually find me playing with the kids, perfecting my brisket bark, or sipping beers with boys around the fire. Can't wait to share all my delicious smoking and grilling adventures with you!

You can read more on our About Us page.
Hungry For More?