We have all been there, the perfect camping spot, great friends, great drinks… and burnt gross campfire food.
This post is here to fix that. I will give you 10 tried and true BBQ camping recipes to impress everyone at the campground!
BBQ Camping Recipes
These delicious camping recipes will have drooling.
So save this page and come back again and again!
If you want a snack for the car trip, make my famous smoked chocolate chip cookies! They will keep the kids happy!
1. Cinnamon Rolls Grilled or Over the Campfire
There is no better way to wake up than with a nice fresh cinnamon roll.

This is no exception when camping. Of course, you could buy pre-made cinnamon rolls and bake them over the fire. But they are not the same. If you pre-make these at home and bake in the campfire or over the grill.
2. Cheesy Smoked Meatloaf
You can't just pop to the pantry or store when camping! So it's good to prep your food. This stuffed smoked meatloaf is full of cheese and bacon! You can make it ahead of time and cook it when you're at the campsite or precook it and just heat it up!
3. Smoked Meatballs in Subs
Smoked meatballs are a classic! Plus they are super simple to make ahead of time or make at the campsite. You can either serve them with buns to make subs or with some tomato-based sauce.
4. Baked Potatos with Crispy Maple Bacon
There is nothing like a smoked and baked potato. It's simple, you just wrap it in foil then when it's done serve with bacon, sour cream, and green onions.
5. Honey Mustard Grilled Beef Kabobs
These smoked kabobs are great because you can prep all the ingredients at home and bring them along for a quick dinner or lunch.
Heck, you could even skewer them at home and have a campfire dinner ready in minutes!
This recipe is great because you can use any vegetables or meat you have leftover. The coals from the campfire keep everything tasting delicious!
6. Smoked and Grilled Corn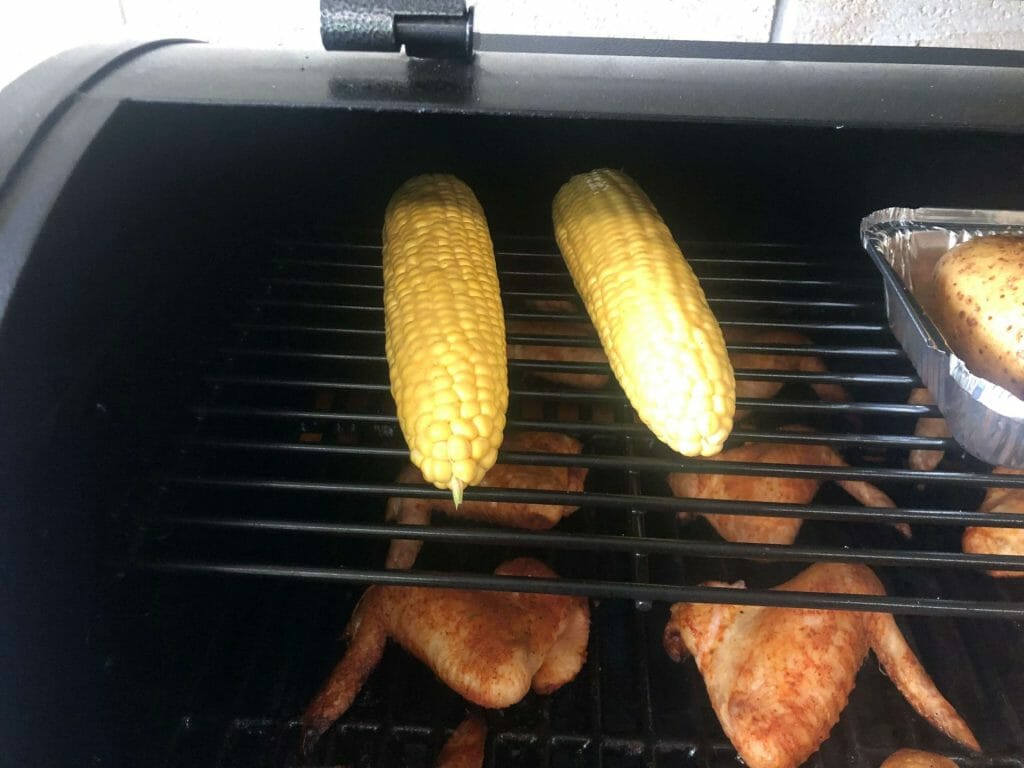 Grilled corn is super simple. Just throw it on the grill for 5-10 minutes then covered it with butter. Sometimes it's the classics that are the best.
7. Chicken Bacon Ranch Foil Packets
What makes ranch sauce even better? When it's got that smokey bbq taste when cooked over the campfire. Swap out whatever vegetables you have available and I guarantee you are going to love these!
8. Fajita Chicken Foil Packets
I know there has been a lot of foil packet recipes in this post, but they are just so perfect for the campfire or bbq! I like to sneak all the ingredients for these Fajita packets and surprise the family on our last night camping. I recommend cooking over the campfire for the best flavor.
9. Campfire Chili Cheese Fries
This is the bbq snack or side you did not know you were looking for. I had no idea this would work but I was very pleasantly surprised and now don't know how I ever went camping without them. The ultimate camping comfort food.
10. Grilled Peach Crisp
A quick and easy campfire dessert. You can make it ahead of time before you leave home for less effort a no cleanup once camping dessert. You can add in apples, pears, nectarines, or any other fruit and berries you have on hand.
11. S'mores Banana Boats
We have all had S'mores, but not like this!
This is an awesome twist on the classic and one that I use far more than the original!
These boats are ooey, gooey, and full of goodness! No better way to end the night around the campfire than with a boat like this!
12. Philly Cheesesteak Foil Packs
I won't lie, I was a little skeptical about these, to begin with. However, was pleasantly surprised.
You can make these ahead of time and simply throw them over the coals when you are ready to eat.
This is another great recipe to use up leftover meat and veggies. To make these slightly better once cooked over the campfire slide into your favorite bread roll for a bbq twist on the classic cheesesteak.
13. Campfire Grilled Nachos
Cooking over the campfire is a great way to bond with friends, and so is a big sheet pan of nachos!
Throw in a couple of your favorite beers and you have yourself a perfect night cooking around the campfire.
14. BBQ Pulled Pork English Muffin Camping Breakfast Sandwiches
This is the ultimate camping breakfast sandwich. Breakfast sandwiches are one of my family's favorites while camping.

The kids love getting involved and making their own once all the ingredients are ready. What better way to start the day with a side of black coffee??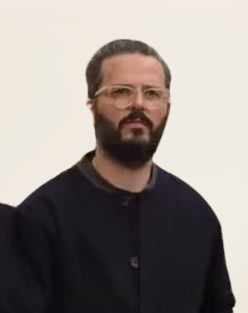 Author: Charlie Reeves
Hi I'm Charlie, I am head taste tester at Simply Meat Smoking! I love it grilling, smoking and getting out in nature with the kids! The family also love to test all my recipes (especially my EXTRA CRISPY pulled pork)
You will usually find me playing with the kids, perfecting my brisket bark or sipping beers with boys around the fire. Can't wait to share all my delicious smoking and grilling adventures with you!

You can read more on our About Us page.
Hungry For More?