There is nothing more satisfying than buying a new grill… except maybe buying new accessories for your grill!
There are thousands of BBQ accessories out there to tempt me!
Each one would be essential in a perfect world. However, we can't all have everything we want.

So I have narrowed my list down to 10 of my favorite grill and smoking accessories, everyone should have in their arsenal. Enjoy!

Note: If you have a Big Green Egg Smoker and looking for accessories to fit that properly, head over and check the best Big Green Egg accessories I have come across.
The 10 Grill Accessories Everyone Must Have
Nothing but the best here!

These are the top accessories I always have floating about when I'm cooking!
1: BBQ Tool Kit
For every new pitmaster, it is important to get your tool kit started! This basic BBQ tool kit will give you the essentials you need. From here the sky is the limit.
2: Bristle Free Barbecue Grill Brush
Having a clean and happy grill is essential to cooking delicious food.

However, bristle brushes have been known to fall apart and end up leaving stray bristles on your grill and even in your food. Limit the risk and get a bristle free grill brush.
3: BBQ Grill Mat
Sometimes you don't want that char on your food, or you don't want a dirty, messy grill to clean up afterward.

A grill mat is great for protecting your grill and the food you cook. They are super easy to clean and can handle the heat of up to 600 degrees.
4: 3-in-1 Stuffed Burger Press
Some people like a perfectly round burger.. and I am one of those people.

There is nothing wrong with liking a nice round burger. We should all take pride in what we create.

A burger press makes cooking the perfect smoked burgers, sliders, smash burgers, or rissoles super simple. They are fantastic for when you are cooking for a crowd (or those really picky guests).
5: Bluetooth Meat Thermometer
A Bluetooth thermometer is a BBQ accessory that I think should come standard with every grill, smoker or BBQ.

Having a decent thermometer makes cooking the perfect turkey, brisket and pork should a simple task.

With direct alerts to your phone, what more can you ask for?
6: Bear Paws Shredder Claws
Making pulled pork? Not only do these bad boys make it look like you are a grizzly bear, they also tear up your meat into the perfect pulled consistency.

These are ESSENTIAL if you often cook for a larger crowd, love pulled meat, or want to scare the kids!
7: Melting Dome
A melting dome is not something that a lot of grillers consider essential, however, for those of us who love a burger it is.
A melting dome is the best way to get a nice soft steamed bun and perfectly melted cheese.
When Im grilling safety is my number one priority! You need to watch out for those around the grill along with yourself! Make sure you use grill gloves whenever your handling hot bits and bobs!
8: Vegetable Grill Basket
Vegetables and foods cut smaller can be difficult to cook on the grill, they always escape and burn.

A grill basket keeps all your smaller foods in one place so they all cook evenly without burning.
9: Personalized Embroidered Apron
Far from an essential, but who doesn't love a novelty BBQ apron?

I know I loved mine when the kids got me one for Christmas a couple of years back!
10: Magnetic Hooks
Just a heads up. If you don't have these. YOU NEED THEM.

When you get some you won't know how you ever owned a BBQ without them.
I'm not sure if this is an accessory but I think its integral to a good BBQ! It' rub, now it's no secret that pork is my favorite meat to smoke or BBQ. So I have put together a list of the best pork rubs you can buy! Forget the sauce, rub is what its all about!
Smoke On!

Charlie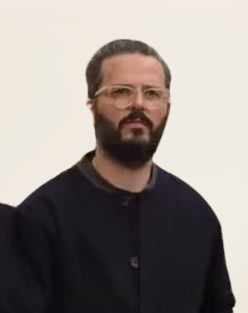 Author: Charlie Reeves
Hi, I'm Charlie, I am head taste tester at Simply Meat Smoking! I love it grilling, smoking, and getting out in the yard with the kids! The family also love to test all my recipes (especially my EXTRA CRISPY pulled pork, smoky pork loin, and ANY SEAFOOD I grill)
You will usually find me playing with the kids, perfecting my brisket bark, or sipping beers with boys around the fire. Can't wait to share all my delicious smoking and grilling adventures with you!

You can read more on our About Us page.
Hungry For More?