Owning the best grill brush is not something that a lot of people think about.

But, I think having a decent brush is essential to cooking great tasting food. Not to mention prolonging the life of your grill. There is nothing worse than taking off your grill cover and looking at a filthy grill.

​Your grill is an expensive piece of equipment and you need to take good care of it. A dirty or rusty grill is also a bad look when you have guests over either!

The first step to having a clean grill is getting a decent grill brush. But buying a grill brush is not that simple. The traditional wire brush is quickly becoming 'dangerous' and less popular these days.

This is due to the risk of ingesting a rogue wire bristle. Traditional wire brushes can also damage porcelain and stainless steel surfaces.

So what are your options the best grill brush alternatives? One without bristles that won't damage your family or your grill? Let find out!
The Best Grill Brush Alternatives – Comparison Table
The Best Grill Brush Alternatives – Individual Grill Brush Reviews
1: The Best Grill Brush – The Chargon Grill Scraper
What We Liked
Rope for hanging off grill.
Simple design.
Perfect for round or rod shaped grills.
Durable construction.
No chemicals needed.
The Chargon is one of the most simple grill cleaning tools on the planet. But, whoever said simplicity was a bad thing?

You get a decent clean around the whole grill grate with the Chargon. It is my top pick for the best grill brush. This is because of its simplicity and tough construction.

But do keep in mind due to the shape of the head you must have a round/ rod-shaped grill for best results.

The Chargon is sturdy. It boasts a rosewood handle which is kept in place with four rivets. Often with similar models, you will feel when you really put pressure on the scraper you will feel it flex or bend.

No matter how caked on your carbon is, the Chargon will handle all the pressure I gave it. This scraper is a must-have for every grill owner.
---
---
2: The Eco Friendly Runner Up – The Grillstone Cleaning Block
What We Liked
100% Chemical free.
Interchangeable cleaning blocks.
Perfect for round or rod shaped grills.
Constructed from 95% recycled glass.
You can buy new block heads separately.
The Grillstone Cleaning Block is a great option for environmentally friendly grillers. Or those who like to use fewer chemicals.

Grillstone Cleaning Blocks are constructed from 95% recycled glass. That gives them a very similar feel and finish as a pumice stone.

I do most of my grilling for my family and I love the idea of using chemical-free products. The Grillstone Cleaning Block is 100% chemical-free and non-toxic!

To start with the Grill Stone cleaning blocks can be a little awkward to use. But after a clean or two the block's mold to the shape of your grill. This makes cleaning a whole lot easier and actually fairly enjoyable.

You can also buy new blocks on their own to slide into the handle, so you don't have to buy a whole new kit every time.
---
3: The Best Cheap Grill Brush – Grillfloss
What We Liked
Durable steel construction.
No chemicals needed.
Rope to hang off grill.
Perfect for round or rod shaped grills.
Simple and easy to use design.
Grillfloss is another simple yet effective design. As the name suggests, Grillfloss is like dental floss for your grill.

And like dental floss it gives you a thorough clean. Another added bonus is that there are no chemicals or nasty bristles with this product.

Grill floss is designed to tackle round or rod shaped grills. Even though it can only clean one rod at a time is a fantastic product. The stainless steel construction is durable and can handle all the carbon that you can throw at it.

If you are like me and don't mind taking your time to get the job done right the Grillfloss is a grill brush alternative.

Although it is a little time-consuming to clean with it does give a thorough clean.

It is the cheapest grill cleaner on this best grill brush alternative list. It is my pick for the best 'bang-for-your-buck' cleaning product.
---
---
4: The Safe Wire Brush – Grillbadger
What We Liked
Wire brush style without the harmful wires.
Gives your grill more flavour.
All natural construction.
Durable scraper.
No chemicals needed.
Added loop hanger.
If you are a fan of the traditional wire brush, you will love the Grillbadger.

It's a recycled grill cleaning brush that's constructed using all-natural fibers. So there is no chance that you will get any dangerous wire bristles in your food.

The downside to the Grillbadger is that the bristles don't like a direct flame or too much heat. This means you can't start cleaning right after you have been using your grill. But to be honest, id rather eat anyway!

Although the wooden handle is skinny it is very sturdy and it took all the pressure I could give it to clean my grill. The scraper is held in place by two screws. After several cleans seems to be holding everything together really well. The scraper does a good job of getting the real baked-on carbon off the grill and works exceptionally well on flat top grill surfaces.

A bonus of the Grillbadger is that the Palmyra bristles absorb oils from the grill and disperse them back over your grill surface. This helps season your grill plates. Over time this adds more flavor to your grill.
---
---
5: The Best Grill Brush For The Flat Top Grill – The Great Scrape
What We Liked
Rope for hanging off grill.
Simple design.
Perfect design for flat grills and surfaces.
Durable construction.
No chemicals needed.
Have you ever considered using only a scraper to clean your grill?

This might sound weird but using a wooden scraper actually cleans your grill really well. The Great Scrape will take on the shape of your grill over time making it progressively easier to use.

The plus side of using a wooden scraper is that it will not damage stainless or porcelain surfaces. It also doesn't have any bristles or parts that can end up in your food.

Although the Great Scrape works on grill plates I find it works best on a flat surface. Making it perfect for a flat top grill or the inside of an electric smoker.

Do note that to keep this product in optimum condition some care is required. Every now and then you will need to give her a good coating of oil to preserve the wood. If you don't mind a little TLC this is a great tool.
---
---
Wrapping it Up
After saving for over a year to getting the grill of my dreams, the last thing I want to do is damage it!

I am sure you feel the same way! So if you have any questions about the type of brush you should use for your bbq, grill or smoker please don't hesitate to ask!

I feel like I have pretty much owned them all at some point, and can confidently say I know where to point you in the direction of the best grill brush.

Happy Smoking everyone,

Charlie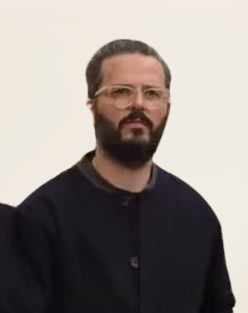 Author: Charlie Reeves
Hi I'm Charlie, I am head taste tester at Simply Meat Smoking! I love it grilling, smoking and getting out in nature with the kids! The family also love to test all my recipes (especially my EXTRA CRISPY pulled pork)
You will usually find me playing with the kids, perfecting my brisket bark or sipping beers with boys around the fire. Can't wait to share all my delicious smoking and grilling adventures with you!

You can read more on our About Us page.
Hungry for More BBQ?