A good BBQ rub is essential to ANY backyard cook! Some say a pitmasters BBQ rub is more secretive than the Colonel's 11 secret herbs & spices!
Personally, I love buying and making BBQ rubs!
It doesn't matter if it is sweet, spicy, smoky, a BBQ marinade for chicken, or a dry rub for an electric smoker turkey, I love them all.
I like to guess what they have used to achieve their flavor.
Depending on where you are from there are certain flavors and tastes. Down in Texas, it is almost a crime to add more than just salt and pepper into your rub.
So, I have put together a list of my favorite rubs, I hope that you enjoy some of these as much as I do!
(Spoiler alert, Killer Hog is my favorite, MAKE sure you try it!)
Charlies Best BBQ Rub Comparison Table
Charlies Best BBQ Rubs (My Mouth is Watering Already)
Get ready for your mouth to be watering with all delicious bbq rub flavors!!

Now if you don't have time to go to the shop, make sure you try my brisket rub for smoking, its a blend of spices passed down from my dad!
1. Killer Hogs 'The BBQ Rub' Rub
Best Dry Rub for Baby Back Ribs Ever!!
Uses: Pork, poultry, and beef (as you can see it works well it most meat).

Flavor: Well balanced sweet and spicy.

Ingredients: Sugar, salt, paprika, chili pepper, evaporated cane juice, dehydrated garlic and orange peel, onion powder, monosodium glutamate, mustard flavor, extracts of paprika color, dill weed, turmeric color and natural flavor.
The Rundown: The Killer Hogs BBQ Rub was painstakingly developed over the years by the Killer Hogs Championship BBQ Team as a competition bbq rub. This rub brings out and enhances the natural flavors in a variety of meats. It also helps create a stunning mahogany bark on poultry, beef, and pork.

The rub has an incredible sweetness. My favorite meats to use it on are; pork ribs and chicken wings. However, you really can't go wrong with any other cuts. Once rested the rub turns into an amazing glaze that once cooked turns into an amazingly colored glaze just bursting with flavor.

To get the most out of this rub head over to Malcolm Reeds BBQ Done Right Channel on YouTube. He is the mastermind behind the rub and is always giving out the best recipes and methods.

The Bottom Line is Killer Hogs brings out the competition-level pitmaster in all of us! It is my favorite rub and I hope that it will be your new favorite too!

Rating: 4.8 / 5 Stars
2. Dinosaur Bar-B-Que Cajun Foreplay Dry Spice Rub
My favourite as a Dry Rub for Pulled Pork – As Well as Best All Rounder
Uses: Poultry, beef, pork, veggies, side dishes. This stuff has endless possibilities.

Flavor: Beautiful authentic cajun flavor. Not salty like other Cajun spice rubs can be.

Ingredients: Salt, Garlic, Paprika, Onion, Black Pepper, Roasted Chilies, Cayenne, Cane Sugar and Other Exotic Spices.
The Rundown: The Dinosaur Bar-B-Que Foreplay dry spice rub is my favorite all-around rub. You can seriously put this stuff with everything. Aside from your smoked/ grilled/ bbq meats and seafood, you can pop it in your mac n cheese, on your hard-boiled eggs, and my favorite, on a corn cob before grilling. 

To make the most out of this spice mix I highly recommend getting a copy of the Dinosaur Bar-B-Que cookbook. It is loaded up with endless combinations. Just make sure you add a binder to your brisket before adding this rub.

The rub is also gluten-free and all-natural so there are no excuses for using this delicious rub! No spice rack is complete without a 5.5 0z bottle on standby.

The Bottom Line is that this rub is the best all-around rub you will find. Having a bottle handy in your spice rack is something that every pitmaster, smoker, griller, and barbecuer must have!

Rating: 4.6 / 5 Stars
3. Custom Culinary Pork Barbeque Spice
Perfect for as a Dry Rub for Baby Back Ribs
Uses: Pork ribs, chops, butts, and belly! Also delicious on poultry, beef, fish, and roasted veggies.

Flavor: Savory, sweet, and slightly spicy.

Ingredients: Salt, Dextrose, Monosodium Glutamate, Corn Starch, Soy Flour, Paprika, Hydrolyzed Corn Soy Protein, Contains 2% or less of Mustard Flour, Onion Powder, Spice, Garlic Powder, Flavoring, Natural Smoke Flavor, Tricalcium Phosphate.

Recipe: Follow this recipe for baby back ribs on a pellet grill. Using this rub a pellet grill will ensure your ribs comes out perfect!
​The Rundown: In every boy's life, there are those certain things that you remember your first. First kiss, first car, first beer and most importantly, first pork ribs. For me, this rub takes me back to my first ever pork rib!

I find if you let the rub sit for a few hours (ideally overnight) you get an amazing result. When smoked this rub gives on an incredible crust.

This spice rub is my go-to for everything pork. Recently I have used it in a recipe for a twice-cooked pork belly. I will never look back again. I also find that this rub goes well with seafood as the slightly salty taste brings out the incredible flavor of shrimp and lobster.

The Bottom Line is that this rub is the chicken's best friend. They should come as a package deal at every butcher. This stuff has a soft spot in my heart and I hope it will find its way into yours too!

Rating: 4.4 / 5 Stars
4. Lawry's Perfect Blend Chicken Rub & Seasoning
Perfect for your BBQ Chicken Recipe!
Uses: Chicken! Wings, breasts, drumsticks, whole chicken.

Flavor: Beautiful rosemary flavor with a mild underlying since from the chili and paprika.

Ingredients: Sea salt, modified corn starch, garlic, black pepper, paprika, rosemary, thyme, parsley, celery seed, chili pepper, turmeric, sugar, onion, red bell pepper, yeast extract, chicken, riboflavin and natural flavors.
Charlie's Hot Tip
Once open store in the refrigerator to avoid rub clumping.
The Rundown: Chicken is something that we have as a family 2 or three times a week. The Lawry's chicken blend is something that we also have 2 or 3 times a week. This stuff is brilliant.

If you are a fan of turkey you will also love this stuff. One of my favorite ways to have this with turkey is to mix it in with a turkey burger mix. The spice mix really takes the burger to the next level. The kids really love this seasoning mixed with breadcrumbs and deep friend of chicken breasts or wings. The result is a delicious, crispy outer bursting with flavor!

However be careful not to overdo it with this stuff. They do use a fair amount of salt in the mix, so adding additional seasoning is not necessary.

The Bottom Line is if you eat a lot of chicken and you are looking for the perfect seasoning rub to keep in the spice rack for emergencies. This is your stuff.

Rating: 4.2 / 5 Stars
5. Bexten's Best Competition Beef Rub
Perfect For A Memphis Rib Rub!
Uses: Beef, beef, and more beef!
Flavor: Classic charcoal grill flavor

Ingredients: Salt, Spices including Paprika, Sugar, Dehydrated Garlic, Dehydrated Onion, Brown Sugar, Worcestershire Powder, Corn Syrup Solids, Salt, Caramel Color, Garlic, Sugar, Spices, Soy Solids, Wheat, Soybean, Salt, Maltodextrin, Caramel Color, Natural Hickory Smoke Flavor, Natural Grill Flavor.
The Rundown: If you are looking for that instant 'just off the charcoal grill' flavor, you are in the right place. The Bextens Best Badass Beef Blanket is the perfect rub for you.

I thoroughly enjoy this rub on all cuts of beef, especially a 4 pound brisket in an electric smoker. Bexten's Best rubs are all made with all the love, care, and small-batch precision of a good old-fashioned moonshine.

The perfect combination of flavors is really brought to life with the slightly salty base. However, this is not overpowering if you do not add any additional seasoning yourself. The kids go crazy over popcorn cooked in this stuff, it gives the perfect healthy charcoal flavor without the calories!

The Bottom Line: If you are often cooking beef, you would be a fool not to have a bottle handy in your spice drawer!

Rating: 4.1 / 5 Stars
Want to Know How to Apply a Rub?
You might think that applying a rub means just literally "rubbing" the meat. However, we have a few tricks to ensure your meat comes out of the grill or smoker perfectly every time!
Before you begin applying your rub, make sure to pat your meat dry with a paper towel. Then use one hand to apply the rub and the other hand to rub it thoroughly rub it into the meat., try to avoid cross contamination.

Use your knuckles to really grind your rub into the meat. If your applying rub to a chicken ensure you reach under the skin to apply the rub as well.

To ensure a good flavor, allow the meat to marinate in the fridge for 30 minutes, or up to 8 hours.
Looking for An Easy BBQ Sauce Recipe?
If you love BBQrubs, I bet you will love my easy BBQ sauce recipe! At first, the kids demanded the shop brought stuff, now I am in FORCED to make this stuff all the time! Just kidding I LOVE making it!
Wrapping it Up
You may have noticed I enjoy my BBQ rub. I really couldn't cut down the list any more than this!

Nothing makes me happier than having my wife and kids outdoors with my smoker going (I use the Pit Barrel Cooker FYI). I love gauging everyone's reaction to a new rub and getting their feedback.

Do you have a favorite BBQ rub? Let me know in the comments, I'm always on the lookout for new ones!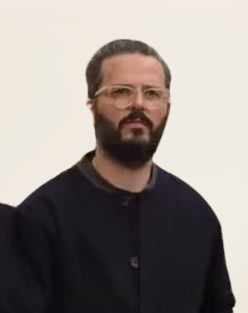 Author: Charlie Reeves
Hi, I'm Charlie, I am head taste tester at Simply Meat Smoking! I love it grilling, smoking, and getting out in nature with the kids! The family also love to test all my recipes (especially my EXTRA CRISPY pulled pork)
You will usually find me playing with the kids, perfecting my brisket bark, or sipping beers with boys around the fire. Can't wait to share all my delicious smoking and grilling adventures with you!

You can read more on our About Us page.
Still Hungry For More?