The most common way to season a brisket is to use a dry brisket rub.
A good beef brisket rub can provide the meat with a flavor punch that'll impress everyone.
A good dry rub recipe can also help to bring out natural flavors in the beef as well as tenderize the brisket.
In this article, we'll go over all of the different ways a rub can transform a brisket.
Continue reading to learn the fundamentals as well as all of the tips and tricks for perfecting the brisket rub.
Hungry Now? Jump straight to the basic brisket rub recipe
Wondering How to Make Your Own Brisket Rub?
A dry rub is essentially a blend of spices that you use to season a piece of meat.
In a nutshell, it is just a spice rub that contains zero wet ingredients.
There are so many different kinds of recipes and combinations that exist out there.
But the core ingredients that people like to use for their meat smoking recipes usually include a base of salt, brown sugar, and paprika.
Of course, you can include a whole slew of other spices in there to create more of a balance of flavors.
The main thing is to combine all of the dry ingredients and spices, and that's it! It's ready to use as a simple seasoning for your brisket.
Our Secrets to the Perfect Brisket Rub
Sure, putting together a dry rub couldn't be easier.
However, we've put together a list of our best tips and secrets for ensuring that your dry rubs are flawless.
You have to know when to apply the dry rub. This can vary depending on the recipe you've decided to go with.
For example, what if the rub you've mixed up has a very high salt content?
You might want to only apply it to your brisket right before you chuck it on your gas grill or plop it into your smoker.
This is because leaving a large amount of salt on meat for a prolonged period can dry it out.
So, if you want to keep your meat moist and juicy, you should only apply the rub before the cook.
On the other hand, dry rubs that are more spice-heavy taste better when you give your brisket more time to absorb all that flavor.

Note: see here for a guide on how much salt and pepper to use on your brisket.
Cover and Refrigerate After Applying
If you're going to let your chosen blend of barbecue spices marinade the brisket for a couple of hours, then it's best to place it in the fridge covered.
Don't Forget About the Binder
The binder is what "glues" the dry rub to the meat.
It's important because you don't want all the dry spices to just fall off the meat during the cooking process.
The most common binder for brisket include mustard, olive oil, water, mayonnaise, and ketchup.
You don't have to worry about the taste of the binder affecting the overall taste of the final product.
Since you won't be slathering on a lot of the binder, the taste of it is usually always overshadowed by the dry rub and smoke.
If you want the dry rub to best it can be, you've got to give it a good base. This means that you've got to have a good piece of meat to work with. Shop for the best cuts of meat.
When Should You Apply the Dry Rub?
This completely depends on the type of dry rub you've decided to go with.
If the rub is mainly comprised of spices, feel free to apply it to the brisket 6 to 24 hours before cooking it. (Make sure to place it in the fridge after marinating it.)
If the dry rub includes a lot of salt, then apply it about 1 to 2 hours before you smoke the beef brisket.
How to Apply Rub to Brisket:
Always start by patting down the surface of the meat with a paper towel to remove any excess moisture.
After that, apply your binder then you just have to just liberating add your rub and ensure you work it into the meat.
You want to apply enough to cover the meat. However if it starts to fall off it many be too much rub.
What Are The Ways to Cook Brisket?
There are four main ways to cook a brisket. In a slow cooker, in the oven, on a gas grill, or in a smoker.
Our favorite way is to do it in the smoker, low and slow.
It doesn't require more attention than the other methods, but I think you really get the best flavor and smoke penetration.
Have some leftover brisket?! Here are some of my favorite ways to use brisket;
Brisket Dumplings
Brisket Pot Pie
Loaded Brisket Nachos
Brisket Lasange!

Brisket Rub Recipe
Basic Brisket Rub
This smoked brisket rub will give your brisket a smokey sweet, spicy, flavor that will have everyone at your cookout asking for the recipe. Smoked brisket rub isn't just for brisket, you can use this on fish, chicken, pork and even turkey

Servings: 16

Calories: 20kcal

Cost: 3
Ingredients
Paprika 2 tbsp
smoked paprika 1 tbsp
Brown sugar 1/4 cup
Onion powder 2 tbsp
Mustard powder 1 tsp
Cayenne pepper 1/4 tsp
Freshly ground black pepper 2 1/2 tsp
Salt 1.5 tbsp
Garlic powder 2 tbsp
Instructions
Mix and ingredients together in a bowl.

Place in an air tight container, it will last for 5-6 months
How to Store Brisket Dry Rub
It completely depends on how long you intend to keep the brisket dry rub.
If you're looking at around a half a year window period, then you can leave it in an airtight container or jar.
We recommend that you store it in a slow spot, like the pantry or the refrigerator.
But if you're looking to keep your dry rub for as long as possible, it's best to place it in a zip lock bag and throw it in the freezer.
Looking for a Low Salt Rub for Brisket?
Are you trying to reduce sodium in your diet?
Then you may want to look for a low sodium rub for your brisket.
Here is one of our favorite; low salt rubs for brisket recipes.
You still get all the delicious flavor but less salt!!
Tips to Getting a Good Bark
For the best bark, you'll probably want to go with a rub that is sweeter and contains more sugar.
The caramelization from the brown sugar, mixed in with the other spices is great.

It will form this great texture and flavor that everyone will simply love.
If you want to go one step further, you can also score the surface of your meat with a knife before you apply the rub.
This will increase the surface area, and your dry rub will have more to stick onto.
We hope that you've found out brisket dry rub tips and tricks useful.
Enjoy experimenting with all of the different mixtures out there, and feel free to share some of your favorite dry rub combinations with us!

Smoke on!

Charlie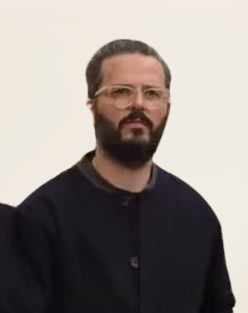 Author: Charlie Reeves
Hi, I'm Charlie, I am head taste tester at the Simply Meat Smoking outdoor kitchen! I

love grilling, smoking, and getting out in the yard with the kids! The family also love to test all my recipes (especially my EXTRA CRISPY pulled pork, smoky pork loin, and ANY SEAFOOD I grill)
You will usually find me playing with the kids, perfecting my brisket bark with a new rub, mowing the lawn, planting something in the garden or sipping beers with boys around the fire. Can't wait to share all my delicious smoking recipes with you!!

You can read more on our About Us page.
Hungry for More?