Smoked pork loin is a perfect roast to entertain friends and family.
It's versatile, tender meat, full of natural flavor, and easy to prepare.
If you prepare your meat in advance, you might be wondering how to reheat your smoked pork loin roast?
There are several ways you can reheat the pork without drying it out.
The method you choose depends on how much time you have and your preference.
There is a risk of meat drying up when reheated. But if you take the proper steps, you can achieve the right temperature, keep it moist and with a smoky flavor.
How to Reheat Smoked Pork Loin Without Drying it Out
Here are several ways you can reheat your smoked pork loin and ensure it stays moist and juicy.

Shred Your Pork Loin
You can shred your pork loin and create pulled pork, this is easier to heat as it's moist from the sauce. The pulled pork temp would be at least 145°F when its reheated.
Delcious Recipes for Leftover Pork Loin
To ensure your pork stays juicy and moist, try one of our favorite recipes for leftover pork loin. They all have been tested by friends and family.
Reheat Smoked Pork Loin In The Oven
To reheat your pork loin in the oven. This method works well for a whole roast of meat or slices.
Preheat the oven to 325 degrees Fahrenheit.
Add some liquid to your baking dish or oven-proof dish. You can use water, chicken, or beef broth. And it should cover the bottom of the baking dish. Adding liquid ensures that your meat stays moist and juicy.
Place your pork loin in the dish and brush with butter, oil, or basting sauce. Cover the meat with tin foil.
Put it in the oven and heat for 25- 30 minutes. Use a meat thermometer and check for an internal temperature is 135 degrees.
Reheat In a Smoker
A smoker is great for reheating whole smoked pork loin or pork tenderloin. You can use any type of smoker for reheating your pork.
To Reheat:
Preheat your smoker to 225 degrees Fahrenheit. Place your meat in a grill-safe pan and heat your meat for 10-15 minutes.
Check your meat and ensure you achieve a temperature of 165 degrees Fahrenheit.
Reheat On The Stove Top
You can use a stovetop to reheat your smoked pork loin. This method is quick and perfect for reheating slices of leftover pork.
A whole roast cannot reheat on the stovetop as the heat would not reach inside the meat.
If you use a stovetop properly, you can prevent your pork from getting dry and hard.
To Reheat:
Spray your pan with olive oil, add a little beef broth, and place slices of pork loin inside the pan. Adding broth ensures that the meat remains moist.
Heat over medium flame for 4 -5 minutes. Turn the slices 3 to 4 times to prevent them from burning.
Reheat In a Slow Cooker
A slow cooker can help you reheat the whole roast of smoked pork loin. This method does not work for slices of pork loin because they may disintegrate in the broth.
To Reheat:
Add beef, chicken broth, or a cup of water enough to cover your meat. Adding liquid ensures your meat keeps lots of its moisture.
Switch your slow cooker to the lowest setting, "warm" and allow it to reheat for 20 minutes. With a slow cooker, you can enjoy pipping hot juicy meat.
Reheat On The Grill
You can use a gas grill, charcoal grill, or pellet grill to reheat pork loin slices. It's not ideal for an entire piece of smoked pork. Portion the amount you need and keep back the rest in the freezer.
To reheat:
Brush your pork loin with basting sauce and cover it with tinfoil. Or use an oil-based barbecue sauce or mayonnaise.
Wrap each slice with tin foil and grill for 5 minutes over medium heat. Turn your slices over to allow the meat to heat.
Reheat On a Pan
A frying pan is another method of warming slices of smoked pork loin or tenderloin. Think of a non-stick pan, a skillet with a fitting lid.
Using a lid prevents your meat from drying up and keeps its natural moisture.
To Reheat:
Add some cooking oil to your pan over medium heat. Slice your barbecue pork into small thin slices. Make sure they fit in the pan.
Reheat the slices for 5-10 minutes and flip the meat often. If your slices are thicker, then it can take up to 12-15 minutes to reheat.
Reheat In The Microwave
A microwave is the fastest method of reheating food and a favorite method for most people. The downside of using a microwave is drying and creating hot and cold spots in your meat.
Before using a microwave cut your meat into thin slices. Brush with butter, oil, or broth to prevent the pork from drying out.
Place your meat in a microwave-safe dish and cover with a microwave lid.
Set to "reheat" and heat the pork for 3-4 minutes. Ensure your meat reaches an internal temperature of 165 degrees.
Tips to Follow When Reheating Smoked Pork Loin.
Try some of the following tips will ensure that your pork loin keeps its flavor when reheated.
Brush the meat with mayonnaise because it adds a pleasant tang to the meat.
Sprinkle the meat with some barbecue spice after adding your broth and brushing with oil.
Make a sauce with barbecue sauce, lemon juice, ketchup, brown sugar, and a 1/4 cup of water. Use and brush this sauce on your pork loin before reheating.
What To Serve With Pork Loin
Here are my favorite recipes that go perfectly with
These are excellent methods you can use to reheat smoked pork loin.

They are simple and stress-free and you can roast your pork in advance and reheat later during the week.
Which method will you use to reheat your pork loin?
Smoke On!

Charlie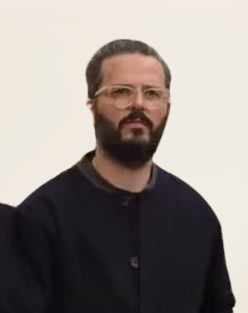 Author: Charlie Reeves
Hi, I'm Charlie, I am head taste tester at Simply Meat Smoking! I love it grilling, smoking, and getting out in the yard with the kids! The family also love to test all my recipes (especially my EXTRA CRISPY pulled pork, smoky pork loin, and ANY SEAFOOD I grill)
You will usually find me playing with the kids, perfecting my brisket bark, or sipping beers with boys around the fire. Can't wait to share all my delicious smoking and grilling adventures with you!

You can read more on our About Us page.
Hungry For More?