What better way to treat your mom this mothers day than to cook her up a storm on your Traeger?
Especially since she dealt with you throwing food across the table or refusing to eat your greens.
From a decadent brunch or breakfast in bed with classic flavors…
Our list is guaranteed to please and impress your mom.
Classic English Cooked Breakfast
What a way to start the day!
Grab a tray and surprise your mum before she even steps out of bed.
This is the ultimate breakfast with limitless flavor combinations.
Why not add a smoked portabello mushroom?
Or chopped parsley over sunny-side-up fried eggs for maximum flavor.
Tip: Buy pork sausages with 95% meat or higher for best results and a quality boost of flavor.
Smoked Oysters
This recipe for smoked oysters is a great appetizer. 
All you need is a mignonette and a fresh baguette to serve these
Smoked Beef Tenderloin
You can't get better cuts of beef when you already have the tenderloin.
Make this a memorable meal by serving it whole.
If your mother is a fan of beef then honestly, this is the right pick.
Even for beginner smokers, this dish has minimal prep time.
It is also worth the smile and surprises on your mother's face when it is served.
Spicy Smoked Chicken Wings
Does your mum like it spicy and do you fancy a more laid-back approach this mothers day?
Who doesn't like tucking into chicken wings with a cold beer?
The delicious recipes involving wings are endless.
Why don't you ask yourself what your mother likes?
Indian flavors?
Or what about a Korean flavor coating this delicious meal?
Tip: Chop fresh green onions or scallions to garnish your wings and give fresh flavors.
Grilled Lobster Tails With Garlic Butter
I dare you to find a more beautiful brunch or dinner than a perfectly grilled lobster tail.
With a delish butter sauce!
Fire up the Traeger grill heat to high and indulge your mother with this amazing dish.
I guarantee that for days or even months she will be saying…
"Do you remember that time you cooked me lobster for mothers day?"
"It was so special!"
10-Hour Beef Brisket
I bet that one thing that makes your mother happy is as simple as spending time and feeding all the family. 
Not only can smoking a beef brisket be a special gift on mothers day…
It can also give her release to spend time with all the family.
A whole brisket takes up the day before so this might not be a surprise.
You can surprise though by inviting the whole family around to share!
Why not use strong wood chips for a more assertive smoke flavor?
Tip: Smoked pulled pork also works well with fewer cooking times to manage!
Smoked Beer Can Chicken
Have a bit of fun this mothers day in the form of stuffing a chicken with a beer can!
This is a technique used to lock in the moisture and provide a tender treat and is perfect for backyard grills.
There is hardly any preparation time which gives you more freedom to catch up with your mum.
Spicy Shrimp & Pineapple Aioli
Shrimp makes for easy but fabulous recipes and takes on bolder flavors so you can get creative.
Do not let this dish be limited in your approach.
Why not add a personal touch that your mother would appreciate?
In this recipe, the pineapple aioli has a tang that cuts through
Tip: Add a chipotle sauce for an earthy flavor.
Cajun Sweet Potatoes
Maybe your mother is a vegetarian? I don't want to presume that my last 2 delicious smoker recipes are for
An easy, cajun-style recipe should be simple. cajun-style
The starch from the potatoes absorbs all of the beautiful spices and herbs.
Sweet potatoes should be dipped in sour cream or as a side for my next recipe.
Mexican Zucchini Boats
Lots of people think having a Traeger smoker is for meat only but let me change your mind.
Do not limit yourself with recipes if your mother prefers the humble veg diet over carnivore!
Show her you care with these tasty treats to please the senses.
Stuffed zucchini on a hot grill is one of my favorite recipes.
The melted cheese on a spicy bean mixture is all you need to show your mum how much you care.
Enjoy!
What will you cook up for your mother this mothers day?
Smoke On!

Charlie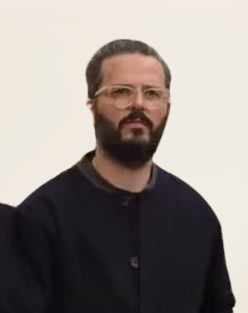 Author: Charlie Reeves
Hi, I'm Charlie, I am head taste tester at Simply Meat Smoking! I love it grilling, smoking, and getting out in the yard with the kids! The family also love to test all my recipes (especially my EXTRA CRISPY pulled pork, smoky pork loin, and ANY SEAFOOD I grill)
You will usually find me playing with the kids, perfecting my brisket bark, or sipping beers with boys around the fire. Can't wait to share all my delicious smoking and grilling adventures with you!

You can read more on our About Us page.
Hungry For More?