The magic of slow cooking and smoking typically requires wood chips, expensive equipment, and time (lots of time!).

Don't have the time or equipment?

A few drops of liquid smoke can capture the flavor of hours of cooking into minutes.

This might sound questionable to you

You might be wondering how can a liquid taste like BBQ?!!

Here you'll find out what liquid smoke is, how to use it, and some great alternatives.
What Is Liquid Smoke And How Should You Use It?
Liquid smoke is smoke that has been condensed into an edible liquid.
There has been criticism towards liquid smoke as a cheap and fraudulent method used to infuse the familiar smoky flavor.

But, when you do not have the means or time to smoke in the traditional method.

Liquid smoke is designed to do this in a time-appropriate and cost-effective way.
How Is Liquid Smoke Created And Is It Safe?
Liquid smoke is made by burning wood, this creates steam and smoke. This can be condensed into black liquid after coming into contact with cold air.

Most modern methods utilize a cooling tube to achieve this.

The tube is designed to condense steam and filter any soot, ash, and impurities to distill into the black or yellow-tinted brown liquid on sale in stores.

The smoke as a byproduct of combustion features trace amounts of the organic compound known as poly-cyclic aromatic hydrocarbons, or PAHs, which in large quantities can become carcinogenic.

Although to address health concerns, the long-term health effects of extensive exposure would be detrimental, the amount of PAHs in liquid smoke is minor and used in small portions is essentially harmless.
A Short History Of Liquid Smoke
Ernest H. Wright, founder of the Wright's Liquid Smoke brand, took note of a black liquid dripping from the stovepipe that heated the print shop he worked in at the time.

Wright later went on to become a chemist and discovered the same black liquid he noticed as a youth was the result of smoke coming into contact with cold air to condense into liquid.

Wright conducted experiments with wood combustion and fire exhaust condensation to recreate that same black liquid. It was 1895 when Wright's Liquid Smoke was first produced and remains on store shelves today.
What Can Used As A Substitute For Liquid Smoke?
Whether you don't have liquid smoke stocked or you just don't like  it, other substitutes for liquid smoke include:
Smoked paprika – this fine powder spice combines sweet, spicy, and smoky to give dishes a hot, peppery, smoky palate. 

Chipotle powder – ground-up jalapenos dried up over a natural wood fire, promises the same smoke and spiciness of liquid smoke.

Smoke gun – relieving the hassle of adding extra ingredients, this piece of equipment is similar to a handheld portable smoker.
How Else Can You Use Liquid Smoke?
With the potential to add notes of hickory, mesquite, and/or pecan to any dish, liquid smoke holds endless possibilities.

As a shortcut ingredient for traditionally smoked foods, it can also be added to a variety of recipes.
For mains, the labor-intensive but rewarding dishes of brisket, pulled pork, pork chop, and even, stew, soup, and salmon recipes, liquid smoke can be used to enhance flavor.
The versatile ingredient can even be added to side dishes and desserts such as southern greens, mac and cheese, smokey baked beans, s'mores ice cream, and smokey chocolate chip cookies.
Its subtle but rich flavor can also be used the enrich sauces, syrups, and marinades such as barbecue sauce and Carolina mustard sauce.
Though shunned in some circles, this culinary innovation for the barbeque industry is an evolution of barbeque dishes.
Try a Liquid Smoke Marinade
If you don't have time to fire up the smoker, try this liquid smoke steak marinade.
It will ensure you have a deliciously smoky piece of meat without the effort of using a smoker!
We love using liquid smoke! At our house, we add it to soup, sauces, and marinades. It gives your meal that extra flavor hit!
Smoke On!

Charlie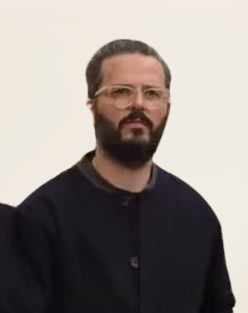 Author: Charlie Reeves
Hi, I'm Charlie, I am head taste tester at Simply Meat Smoking! I love it grilling, smoking, and getting out in the yard with the kids! The family also love to test all my recipes (especially my EXTRA CRISPY pulled pork, smoky pork loin, and ANY SEAFOOD I grill)
You will usually find me playing with the kids, perfecting my brisket bark, or sipping beers with boys around the fire. Can't wait to share all my delicious smoking and grilling adventures with you!

You can read more on our About Us page.
Hungry For More?