Have you ever tried injecting a piece of ham with bourbon?
Whether you drink bourbon or not, everyone needs to try making this and eating this at least once in their life.
Though we don't think that people will be satisfied with only eat this once in their lives. You'll understand once you try this out for yourselves!
Trust us, bourbon-injected ham is holiday-worthy. And you'll impress everyone by making it at your next family cookout!
Let's get into talking and answering the very important question of…
Why Should You Inject a Ham with Rum?
It's no secret that a lot of great recipes call for alcohol.
But why do people cook their food with alcohol? Well, this is because alcohol helps to season meat by adding extra flavor to it and acidity to it.
But why does it need to be injected into the meat?
Well, since large cuts like ham are so big and thick, it can be hard for a normal brine mixture to penetrate the meat. Injecting the liquid into the meat allows for every bite to be jam-packed full of flavor.
And all that flavor isn't just found on the surface of the meat.
This method is also really great for people who don't have the time to leave the meat to marinate for hours on end. Injection marinades can flavor the meat in seconds. If you really love bourbon you need to try my pineapple bourbon smoked ham recipe, and you could try it with the bourbon injection. I would suggest rinsing the salt after brining, this helps to remove the excess salt from the ham.
Bourbon is also one of the few alcoholic beverages that tenderize meat. (You can also use vodka to tenderize meats.) This softens the texture of the meat, giving you a more enjoyable eating experience.
What Ingredients do you Need to Create a Bourbon Injected Ham?
Want to make your own DIY spice rub or marinade?
Struggling to decide what you should include in it? Here are ideas for some classic ham spices and other seasonings you could try:
fruit juice (like orange juice or apple juice)
yellow mustard
apple cider
barbecue sauce
dry mustard
apple cider vinegar
cayenne pepper
black pepper
ground cinnamon
pinch of ginger
pineapple juice
What Type of Ham Should You Use?
You can use any type of ham you want for this.
However, if at all possible, we recommend that you choose a bone-in ham.
A boneless ham will, of course, work just as well. (Picnic hams will also work too!)
Another thing to remember is that you should be working with a pre-cooked ham that's already been through the curing process.
How Do You Make the Marinade?
To make the bourbon sauce that'll go into the meat, you'll need:
⅓ cup of Bourbon
⅓ cup of brown sugar
¼ lbs of butter / 1 stick of butter
Directions include combining everything in a small pot or saucepan over the stove.
You want to start with heating the bourbon on low to medium heat. Next, add in the butter and gently stir it in while it begins to melt. Follow that up by pouring in the brown sugar. Don't stop stirring the mixture.
If you'd like to spice up the marinade a little more, you can even toss a cinnamon stick into the pan.
However, make sure to remove it from the mixture when you transfer the final marinade out of the saucepan.
When the sugar is fully dissolved, and the butter has completely melted, stop stirring.
You'll want to take it off the heat immediately. Leaving it on to boil will begin the caramelization process, and it'll become too thick to use as sauce or marinade. The final product should look a little like a glaze mixture.
Steps to Injecting the Ham
Start by wrapping the ham in plastic wrap. This is to prevent the liquid from spurting out of the ham and onto your kitchen floor.

Fill up your meat syringe with the marinade.

Inject the meat. You'll want to start at one-inch intervals. It's also important to insert the needle into the ham at a 45-degree angle. If some of the liquid still leaks out of the plastic wrap, just soak it up with a paper towel. (You can also use a lint-free towel as an eco-friendly option.)

Remove the plastic wrap. And you're done!
Techniques to Ensure it Turns Out Perfect
While the steps that we've laid out above may seem easy, we have some more techniques that we'd like to share with you.
For example, there's a way you can make the flavors even more pronounced. All you have to do is leave the ham to sit in the fridge overnight after injecting the marinade. This allows the liquid to soak into the meat.

Speaking of letting the meat soak up liquids, once the ham is done cooking you shouldn't carve into it right away. Allowing the meat to rest for 15 to 20 minutes will allow it to redistribute the cooking juices and provides the best eating experience.

If you have leftovers and can't finish them up in 3 days, you should wrap it up tightly. After that, place it in the freezer immediately. Doing this will prolong the ham's longevity for up to two months!

Lastly, if you don't have honey on hand, you can always use maple syrup. We know that not everyone is a huge fan of honey, so we just wanted to suggest some extra options. If you really want to go the extra mile you can cold smoke your own honey.
How do you Bake a Bourbon Injected Ham?
You don't always have to smoke ham. Here's how to bake your bourbon-injected ham.
First, prepare a baking or roasting pan that's big enough to comfortably hold the piece of meat.
Then, place the ham on top. Let it sit on its flat side. Follow that up by pouring ¼ inch of water into the pan.
You can also add in a little apple juice if you've got a real sweet tooth.
When you're done with that, then you can put the ham into the oven.
Leave it in to bake until the internal temperature of the meat reaches 130℉. You can cover the ham and the pan in a layer of foil for the first ¾ of the cooking time, and then let it sit uncovered until it's done.
This keeps the meat juicy while ensuring you're still left with a crispy exterior.
How long Will it Take to Bake Your Injected Ham?
There's a simple estimate that you can make. It goes like this:
Allocate approximately 20 minutes per pound of pork.
Bourbon Injected Ham Recipe
Bourbon and Honey Injected Smoked Ham
This a super simple way to make your ham go from good to epic with this bourbon and honey injection
Ingredients
4-5

lbs

bone-in ham

1

cup

Bourbon

1/3

cup

Brown Sugar

⅓

cup

Honey

1/4

lbs

butter
Instructions
Make the bourbon sauce . Pour the bourbon into a saucepan. Add the butter and honey and let it dissolve while you continue to stir.Do not let the sauce boil

Brush the ham with bourbon

Preheat your smoker to about 220°F, put the ham directly on the grates

smoke for around 3 hours or until the internal temperature of the ham reaches 150°F

Let the ham rest for at least 25 minutes. Then slice it into 1/3 inches slices and serve.
What to Serve with You Bourbon Injected Ham
Here's a list of our top five suggestions:
Happy cooking!

Charlie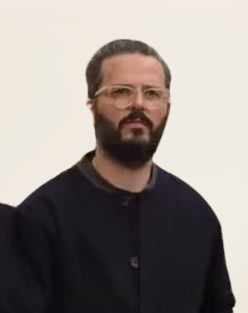 Author: Charlie Reeves
Hi, I'm Charlie, I am head taste tester at Simply Meat Smoking! I love it grilling, smoking, and getting out in the yard with the kids! The family also love to test all my recipes (especially my EXTRA CRISPY pulled pork, smoky pork loin, and ANY SEAFOOD I grill)
You will usually find me playing with the kids, perfecting my brisket bark, or sipping beers with boys around the fire. Can't wait to share all my delicious smoking and grilling adventures with you!

You can read more on our About Us page.
Hungry For More?