I loooooove hot sauce, it takes your BBQ to the next level.
At our house, we put it on everything! From scrambled eggs to juicy pulled pork grilled cheese sandwiches!
And it looks like we aren't the only ones that love it! In 2020 Americans spent over 4.5 billion on hot sauce!!!
Do you already have a cupboard full of hot sauce?
If you don't you will be 100% overwhelmed with the choices! I swear every time I go to the store the range has multiplied!
This article will take you on a "hot" ride with the top eight hot sauces.
8 of My Favorite Hot Sauce (So You Don't Spend Hours At The Store!)
I bet you don't want to spend 20 minutes picking a hot sauce.

Plus you don't want something that gonna blow your head off, but we need something will that complements your BBQ!
1. El Yucateco Chile Habanero Green
Made in Mexico, this hot sauce has a rating of 8,910 Scoville Units.

The ingredients infused in this product are fresh green habanero peppers along with garlic.
Furthermore, this hot sauce has won the 1998 Fiery Food Show!
Heat Rating: 8.5/10
Best with Guacamole and Pulled Pork
2. Mad Dog 357 Hot Sauce
Packed with insane heat, this hot sauce houses a whopping 357,000 Scoville Units.

Infused with fresh garlic, habanero, and onions with a blend of cayenne powder
The use of the spiciest peppers offers a huge kick.
So, it can be too much for people with low spice tolerance.
Heat Rating: 9/10
Best with: Smoked chicken wings, BBQ ribs
3. Mike's Hot Honey
The blend of honey and chili peppers ensures that this hot sauce has a balanced taste.

Therefore, making it ideal for people looking for a sweet yet spicy sauce.
You will feel the spicy kick without having it be too overwhelming.
People with a low heat tolerance will love this sauce!
Heat Rating: 5/10
Best with: Smoked pizza, cheese, and fried chicken.
4. TRUFF Hotter Sauce
The use of jalapeno-rich chili and organic spices offers intense flavor and spiciness. It packs a heat of 5,000 to 8,000 Scoville Units
These guys use organic agave nectar. We like this, as many sauce producers pack these full of white sugar.
Heat Rating: 8/10
Best with: Smoked pork loin tacos.
5. Red Clay Original Hot Sauce
This mild-flavored hot sauce offers a balanced sweetness with Fresno peppers. The use of white wine vinegar aged the sauce to give you a complex taste.
Since its inception into the market, this sauce has been a family favorite.
You will feel an interesting hint of smokiness along with the balance of sweet and spicy flavors.
Heat Rating: 7/10
Best with: French fries, smoked oysters, and pizza.
6. Kumana Avocado Hot Sauce
This is one of those unique hot sauces that can enhance any Mexican cuisine.

You will feel a spicy kick in this hot sauce because of the habanero used in the ingredients.
The infusion of onion, parsley, avocado, and green bell pepper gives it an incredibly rich flavor. The heat combination makes it approachable and delicious.
Heat Rating: 6/10
Best with: Tacos, sandwiches, and eggs.
7. Marie Sharp's Hot Sauce
Made with a unique carrot base and habanero, this sauce offers a delectable balance of flavor with heat.
You can use this sauce to build up your heat tolerance. It has a savory and tangy flavor with a cumulative heat effect.
So, it will take a few seconds for you to feel the heat.
Heat Rating: 7/10
Best with: Smoked brisket or fried eggs
8. Pain 100% – Organic Hot Sauce
This extra-hot product has a heat rating of 250,000 to 1,000,000 Scoville Units!

Making it unbearable for most people.
However, the taste of spicy habanero coupled with tangy tomatoes makes it a crowd favorite, amongst those who can handle it.
Heat Rating: 10/10
Best with: Smoked fish, BBQ, or grilled chicken
So, what are you waiting for? Go ahead and try my favorite hot sauces. It will take your BBQ game to the next level!
Smoke On!

Charlie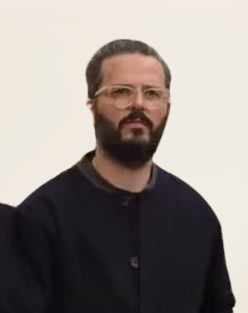 Author: Charlie Reeves
Hi, I'm Charlie, I am head taste tester at Simply Meat Smoking! I love it grilling, smoking, and getting out in the yard with the kids! The family also love to test all my recipes (especially my EXTRA CRISPY pulled pork, smoky pork loin, and ANY SEAFOOD I grill)
You will usually find me playing with the kids, perfecting my brisket bark, or sipping beers with boys around the fire. Can't wait to share all my delicious smoking and grilling adventures with you!

You can read more on our About Us page.
Hungry For More?