Smoked ribs are the most popular food at our cookouts.

There is a lot of controversy over the right way to smoke ribs.

I like my pork ribs to be tender, juicy and have a nice crispy bark.

But don't worry, my favorite way to cook ribs is simple.

I suggest using a light smoke, low temperature and a wood that is not too overpowering.

We want the flavor of the ribs to shine through!

Let's check out my simple rib recipe and learn how to cook these crowd pleasers.

Hungry Now? Jump straight to my smoked ribs recipe!
What is the 3 2 1 Rib Method for Ribs?
The 3 2 1 method of cooking ribs is one of the easiest recipes for cooking ribs. All you need to remember is:
Smoke the ribs for 3 hours.
Cook wrapped in liquid for 2 hours.
Smoke again unwrapped for a further 1 hour at a slightly higher temperature.
This simple rib recipe below is my variation on the traditional 3 2 1 method. I use a slightly lower temperature and longer cooking time.

That extra ten more minutes in the final step and a slightly higher temperature to ensure I get a crunchy bark!
Click to Jump Straight to My 123 smoked rib method recipe (or keep reading to see all delicious pictures of the succulent pork ribs I cooked!)
Charlies Top 6 Tips For Cooking Ribs
Use the best quality ribs you can:
This is an important general cooking tip – not just for ribs. You should always work with the best quality you can afford at your local butcher.

Use a dry rub:
I don't like my ribs to be too overpowered with additional flavor. However an important part of cooking ribs is the dry rub.

Before cooking you should evenly coat your ribs in your choice of dry rub. You need to let the rub really work its way into the meat. That means letting it marinade for a at least couple of hours to overnight in the refrigerator.

Remove the silver skin membrane:
This is something that some people do religiously. Whereas some people don't care to much. Personally I always remove the silverskin membrane.

Don't use an overpowering wood:
Pork ribs have a tonne of flavor and can be overpowered from strong wood. I would suggest using a lighter wood like apple or cherry. But if you have a a favorite, go with it.

Cooking low and slow is key:
It doesn't matter if you are smoking, grilling or baking your ribs. Cooking them low and slow is essential for the best result. Cooking between 200 – 250 degrees F is will get you the best results.

Wrap your ribs:
I am a fan of cooking ribs using the 3 2 1 method and am a big preacher of wrapping your ribs.

Always wrap your ribs in a tight parcel and you can never go wrong! If your not sure how to wrap them check out Camp Chefs ribs video as they make it super simple for you. Or you see the video below

Make Extra
Who does love leftovers? Nothing like sitting down to a plate of ribs mid week that took zero effort to prepare. Just make sure you know the best ways how to reheat your ribs. You don't want to dry them out, or make them chewy.
How Do You Know When Ribs Are Cooked
I always allow 3 to 5 hours for Baby Back Ribs and 5 to 7 hours for St. Louis Ribs or Spare Ribs.

However your ribs are cooked when they are cooked!

With ribs its hard to give an exact time they should take to cook.

This is due to all the variables. Variables includes temperature, outside temperature, wrapped/ unwrapped and how many times you opened the door!

Note: Ribs are one of the few cuts of meats where you can't use a thermometer. That is due to the bones having an impact on the meat temp.

We can not give you a specific time. But there are a couple tricks of the trade you can use to check if your ribs are cooked.
Bending the Ribs:
This is my go to.

Grab your rack of ribs in the middle with a set of tongs.

You should see the ribs bend in an upside down 'U' shape and crack on the top in the middle.

If the crack is only small and the upside down 'U' is more like a horizontal 'I' they are not cooked yet.
Twisting the Ribs:
The rib twist test is another go to for me.

Again grab your rack of ribs in the middle with a set of tongs. However, this time you need to grab the end of one of the rib bones.

Then twist the rib bone. If the bone start s to separate from the meat you are ready!
Should Ribs Fall off The Bone?
Contrary to popular belief, smoked BBQ ribs should not fall off the bone!
If your ribs fall effortlessly away from the bone you have overcooked them. Perfectly cooked ribs should have a little bit of chew to them and require a little bit of teeth work to remove the meat from the bone.
Love pork ribs? How about pork loin? My smoked boneless pork loin are favorite at my cookout

Charlies Reeves
Sides For Ribs
Now I am not saying there is anything wrong with sitting down to a big pile of ribs hot off the grill.

However, my wife seems to think you always have to have sides. Which is fair enough. Here are some great side dish ideas for BBQ ribs.
A classic potato salad
Mac and cheese
Southern collard greens
Spicy corn salad
Desserts For BBQ 3 2 1 Ribs?
Well I am glad you asked!

I love nothing more than planning a cookout with friends and family.

That means spending a few days working on my menu plan! I always like to include a few deserts (not just for the kids of course) here are a few of my favorite recipes!
Reese Ice Cream Cake
Grilled Pears With Cinnamon Drizzle
Banana Fosters S'mores
Grilled Pineapple Skewers with Coconut Caramel Sauce
Peanut Butter S'mores Cookie Cups
Charlies 3 2 1 Ribs Recipe (Promise They're Juicy and Succulent!)
Print Recipe
Smoked Ribs Recipe
This is a basic recipe for smoked pork ribs.
My recipe focuses heavily on the flavor of the ribs for the majority of the flavor.
Please feel free to add more or less to the rib rub, or instead of the beer/cider bath use your own concoction of stock or juice mix.
Ingredients
½

tsp

ground black pepper

1

tsp

kosher salt

1

tsp

brown sugar

2

tsp

granulated garlic

2

tsp

paprika

2

tsp

dried thyme

1

Rack of Ribs

1

Beer or Cider (stock or juice will also work)

Your favorite BBQ sauce
Instructions
Preheat your smoker to 200F° – 225°F as per the manufacturers instructions. For ribs I recommend using wood such as apple, cherry, hickory, or oak so it doesn't overpower the natural rib flavor too much.

Prepare your rib rub: mix together the ground black pepper, brown sugar, kosher salt, granulated garlic, dried thyme and paprika.

(optional but recommended) Remove the membrane at the back of the rack. Cut each rack down the middle, creating two smaller racks.

Evenly, season the racks with your homemade rub on both sides.

Place your ribs in the smoker and smoke at 200F° – 225°F for around 3 hours.

Remove ribs and place on foil flesh side down (you will need enough foil to be able to wrap each rack of ribs up in a parcel).

Start wrapping your ribs and make a little pool so you can cover the ribs with liquid. Cover the ribs with your favorite beer, cider or preferred liquid. Finish wrapping and make sure the parcel is closed tight and leak-free.

Return to the smoker and continue to smoke at 200F° – 225°F for a further 2 and a half hours.

Open your parcels and baste ribs with any leftover cooking juices and leave in the smoker uncovered for 15 – 20 minutes t. Increase your smoker temperature to 250°F.

Repeat the above step, however, this time paint your ribs to taste / preference with your favorite BBQ sauce. repeat this step 2 times or until you have achieved a crunchy bark to your preference.

Test the ribs using the bend test, pick up the slab with tongs and bounce it . If you see the surface cracks, they are ready

Remove the ribs from the smoker and let rest for at least 10 minutes before slicing, serving or eating! Serve with additional BBQ sauce!
Wrapping it Up
So there you have it, my smoked pork ribs, one of my all time favorite recipes!

It doesn't matter if you have an electric smoker, pellet smoker, charcoal smoker or gas grill! You can make tasty smoked ribs!

My favorite ribs? Baby back ribs!

You can't beat baby backs, baby!

What is your favorite type of ribs?
Charlie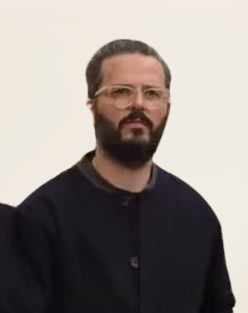 Author: Charlie Reeves
Hi I'm Charlie, I am head taste tester at Simply Meat Smoking! I love it grilling, smoking and getting out in nature with the kids! The family also love to test all my recipes (especially my EXTRA CRISPY pulled pork)
You will usually find me playing with the kids, perfecting my brisket bark or sipping beers with boys around the fire. Can't wait to share all my delicious smoking and grilling adventures with you!

You can read more on our About Us page.
FAQ
I get sent dozen of questions about smoking ribs. I thought I would put a few of the common ones below. More than likely someone has had the same questions as you! If you still have questions just shoot me an email or put it in the comments!
How many racks of baby back ribs can you cook an 18 inch pellet smoker?
You can put one full rack of ribs on an 18 inch pellet smoker.
Can you cook chicken and ribs at the same time in a pit boss smoker?
Yes you can cook chicken and ribs at the same time in an Pit Boss smoker, just make sure the ribs are above the chicken in the cooker. Make sure you cook your chicken at temps 300+ so the skin gets nice and crispy.
Doing it at a lower temperature the skin texture will be more rubbery than crispy, if you want it extra crispy finish off on the grill or in the oven broiler. Ribs cook very well at 300F too
Whats the best species of apple tree to use to smoke ribs?
Apple wood is best type of wood to smoke ribs. It gives a mellow yet sweet note especially if you use a glaze. Note: because Apple wood is such a mellow flavor it can take longer to infuse with the meat, that means it can slow down your cooking time.
When should you add your base to your ribs while smoking?
Delicious ribs are made by applying plenty of layers of flavor. Apply your base to your ribs while you are prepping them by using a rub or marinade. Continually add more flavor by using a mop sauce to apply a second layer of flavor and keep the ribs moist during cooking
What do you do with chunk of meat on the end of ribs when smoking?
Trim them off the main slab, but still throw them on the smoker. These bits are good for a snack halfway through the cook or to add into the following; potato salad, mashed potatoes, rice & beans or anything else you wish to impart a smoky and savory flavor to.
Can you use honey as a binder for smoked ribs?
You can only honey as a binder for ribs rubs, you can also use mustard, apple juice. beer, olive oil or mayo, its all about testing and finding out the flavors you like best
Can you cook ribs in oven and finish off on smoker?
You can finish cooking your ribs in the oven if make sure you preheat it to 250ºF during the last 30 minutes of smoking. After two hours fully cover your ribs in foil and cook until the ribs will easily bend when picked up with some tongs, the internal temperature should be around 185 to 190ºF
Can you smoke bologna and ribs at the same time?
It is fine to smoke ribs and bologna at the same time, just make sure if your cooking poultry that it goes above the other type of meat.
Where to buy good ribs to smoke?
The best ribs to smoke come from Snake River Farm, they meat is always top quality, you can also get them here.
Enjoy your ribs!
Charlie 🙂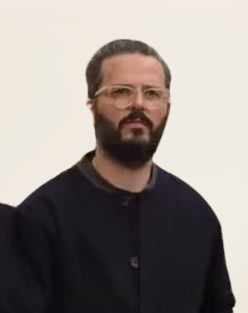 Author: Charlie Reeves
Hi I'm Charlie, I am head taste tester at Simply Meat Smoking! I love it grilling, smoking and getting out in nature with the kids! The family also love to test all my recipes (especially my EXTRA CRISPY pulled pork)
You will usually find me playing with the kids, perfecting my brisket bark or sipping beers with boys around the fire. Can't wait to share all my delicious smoking and grilling adventures with you!

You can read more on our About Us page.
Still Hungry For More?