Beef is one of the best things you can put in your mouth.
If you are like me you are always on the lookout for a new beef recipe and don't want to get stuck cooking the same old beef roast recipe. The possibilities are endless.
With summer just around the corner, we should all be looking for new recipes to try.
Below are 14 beef recipes I have rounded up from some of my favorite sites across the internet.
I hope you enjoy it!​ ​
14 Beef Recipes to Try This Summer
1. Brazilian Smoked Tri Tip on A Traeger
This first recipe is a delicious Brazilian-inspired Tri-Tip.

Impress the loved ones in your life with this exotic Tri-Tip!

Note: This recipe can be a little spicy – If you prefer your heat levels low adjust the chili powder, pepper, and cumin levels to suit.
2: Cheeseburger Stuffed Jalapeno Poppers
Katie over at a Forks Tale has done the impossible and made cheeseburgers even better!

These jalapeno poppers are bursting with flavour (literally). They are the perfect snack for a party, game day or quiet cookout!

We always make extras for the next day! Check out her amazing recipe below!

Warning: You might get addicted!
3: Sous Vide Beef Shank
Just as delicious as braised beef shank is sous vide beef shanks.

Super easy just pop them in your sous vide for at least 16 hours.

Warning: You might like them more than braised
4. Steak Cooked on a Salt Block
Ever tried steak cooked on a salt block?

This adds a delicious savory salty flavor you didn't know was missing!

Warning: Its salty snd DELICIOUS
4. Sous Vide Ribeye Steak
Just when thought ribeye steak couldn't get any better, we have gone and sous vide it! It makes it even more tender and tasty.

You have to try sous vide ribeye! It's next-level delicious!
6: Honey Bourbon Steak Tips
If bourbon, steak, and popcorn chicken had a baby you would get these little bites of pleasure.

These are an amazing snack while watching the game, or as a side when you have the whole gang around for the afternoon.

Warning: You will want more.
7: Asparagus And Roast Beef Roll Ups
Looking for an absolutely delish starter? I love these bad boys from Katie at A Fork Stale!

I find that as soon as I walk out with the plate at my cookouts, they are gone!

Warning: Morish, you can't stop at one!
8: Santa Maria Tri Tip
Hidden deep inside this deep dark crusty outer bark is a juicy, salty, smokey, tender Tri-Tip that dreams are made of.

If you are lucky enough to have a smoker handy, I would highly advise following the smoker instructions for this tri-tip. In my opinion, you get a much better flavor.

If you have never tried chimichurri before stop what you are doing and check out Oh So Delicious' chimichurri recipe.
9: Smoked Ribeye Steak Recipe With Tequila Barbecue Glaze
It was recently bought to my attention that beef and tequila have a relationship.

If you have this on your backyard grill the sweet tangy smells will spark the interest of the whole neighborhood.

As always when cooking with alcohol, you must sample your tequila before adding it to the glaze.
10: Reverse Sear Smoked Ribeye Steak
Reverse sear.. What the?

Essentially this is cooking your beautiful thick cut of your ribeye steak in the oven then searing it on the grill. This allows for maximum flavor absorption.

This is a great method for special occasions when you have your favorite expensive cut.

You are going to need a smoker and a grill (of cast iron pan) for this recipe.
11: The Best Beef Jerky
Move over potato chips (I'm sorry) beef jerky recipe takes top priority in the snack department.

Beef jerky doesn't really need an introduction. We all know how good it is.

12: Smoked Beef Tenderloin
What is more impressive on the dinner table than a beef tenderloin?

A beef tenderloin giving off a deep smoky flavor.

I can almost guarantee you will have return visitors after cooking this for dinner. Maybe this beef recipe should only be for special occasions only!
12: Smoky Barbecue Brisket
As if this list wasn't going to include a smoked brisket in this round-up of beef recipes. The king of beef.

This recipe is best suited to a weekend when you have time. You will appreciate the smell of your brisket smoking away all day as you get through the wife's 'to-do list'.

At the end of the day you won't even remember all the chores you have done when you finally get that first bite of the tip. Yes I am that guy who takes the honours of first try!

**drools**
13: Grilled Coffee Rubbed Steak
Coffee and steak is a combination that should be more well known.

The aroma is something I can not forget.

This simple rub will have you bouncing around the house with excitement. It's really something special.

The Guys at Taste Made have a fantastic little video recipe for this! Do yourself a favor and make this one ASAP.
14: Brisket Tacos
Everyone loves brisket and everyone loves tacos!

So this is a match made in heaven! This is the perfect way to use up your leftover brisket!

The avocado cream that this cook has came up with is also delisssssssssssh!

Hot tip: If you're going to make these, buy double the amount of tortillas you might need, the whole family will be coming back for more!
15: Bonus! Smoked Beef Burger
You couldn't have a beef list without involving beef burgers.

However, these aint your typical burgers, they are perfectly smoked and have a depth of flavor you never thought existed.

Perfect for a lazy Sunday afternoon or long summer nights cook.

Keep this beef recipe up your sleeve! Want another lazy Sunday meal? Learn how to smoke beef roast!

Your family will love you for it Just make srue you have enough roast beef per person, you don't want to leave anyone hungry!
Smoke On!

Charlie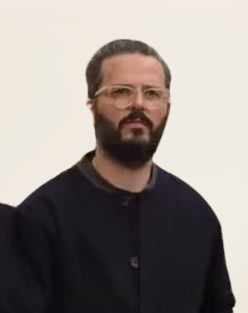 Author: Charlie Reeves
Hi, I'm Charlie, I am head taste tester at Simply Meat Smoking! I love it grilling, smoking, and getting out in the yard with the kids! The family also love to test all my recipes (especially my EXTRA CRISPY pulled pork, smoky pork loin, and ANY SEAFOOD I grill)
You will usually find me playing with the kids, perfecting my brisket bark, or sipping beers with boys around the fire. Can't wait to share all my delicious smoking and grilling adventures with you!

You can read more on our About Us page.
Hungry For More?