In this guide I will be showing you the best gas smoker units out there! So you have a great smoking experience and feel like a true pitmaster in your outdoor kitchen!
Gas smoker are easily the most affordable smoker on the market. Not only do they produce great BBQ you can cook for a crowd with ease!
Out of the hundreds of options I have picked the best gas smokers for different needs. That way you can make the most informed decision.

At the end I have put some tips for looking after your new smoker as well questions that I always get asked! So make sure you end to the end or might miss out!
My Picks For The Top Gas Smokers of 2021 (Quick Comparison Table)
I think anyone can easily master a gas or propane smoker and produce those delicious smells and tastes. I've found both natural gas and propane smokers can produce tender and succulent meat and vegetables. Not only that it usually only takes a few hours!
Cooking with gas is similar to cooking with electric smokers, most models these days are even push start ignition. This is great news, it is a very easy 'set and forget' style of cooking.
When I first wanted to buy smoker I had no clue in the world for what I was looking for. Now that I have been doing it decades all my friends and family ask for help. So I decided to put together this encyclopedia of information!
In the information below I have tried my best to pass on everything I have learnt. I hope that it helps you find your perfect smoker!
My Top Rated Gas Smoker Models
"If you are looking for a smoker with set-it-forget-it simplicity and good flavor, on a modest budget, go gas."

Meathead Goldwyn, Amazing Ribs
1. The Masterbuilt 20051311 Gas Smoker
My Pick For The Overall Best Gas Smoker
The Masterbuilt 20051311 is one of the best smokers for you first-time smokers out there. I liked that the unit that has a very quick setup and it is very easy to use. In true Masterbuilt style it is sleek, however, is also a solid build constructed out of the best materials. This is a smoker that will take you from your first smoke all the way to your last.
First time smokers are going to love the Masterbuilt 20051311. It is a vertical style gas smoker which is designed to cook great tasting food with minimal prior experience.
The smokers features 4 removable racks which gives you lots of different options for what you will actually be cooking. You can get away with cooking racks full of chicken & ribs, a whole turkey or even a smoker full of hanging sausage. The possibilities are endless.
The two door construction allows you to refuel your wood chips or water pan without disturbing the main cooking chamber, this keeps in all the heat and smoke, allowing your cooking environment to stay the same.
The push start button ignition starts with ease every time and the temperature gauge is accurate when tested against my secondary thermometers.
This is a very well priced unit for the quality, craftsmanship and results that you get.
The Masterbuilt Propane Smoker 20051311 is an absolute favorite amongst the gas smoking community, as well as ours! Masterbuilt is one of the most trustworthy names in bbq, they always deliver a first class product which is backed up by their famous warranty. Masterbuilt is also a family owned business and one that has been around for years.
It doesn't matter if you are a first-timer or a well-seasoned veteran when it comes to the 20051311. For beginners, it is a great choice, its cheap, easy to use and delivers very tasty food.

You will notice that it has a very basic design, this vertical smoker has 4 removable racks, a removable ceramic water and dripping tray, a removable wood chip tray, an electric push ignition, two doors, one thermometer and that's about it. All the essentials you need for great results.
The 20051311 comes in 2 different sizes, the 30, and the slightly larger 40 inches. The smaller 30 is perfect for a family and a few friends, wheres the bigger 40-inch unit is more suited to those who love entertaining and cooking for a crowd.

Let's take a deeper look into the key features of this gas smoker.
Key Features
Very Generous Capacity: The Masterbuilt gas smoker has a very generous capacity comes with a total of 717 square inches of cooking space as well as four chrome racks. This large smoker allows you to load it up with large or long cuts of meats. This is perfect when we have a crowd of around 15 -20 to feed.
Perfect For Beginners & Long Time Smokers: Want a smoker that is simple to use & has a user-friendly interface. This gas smoker is a fantastic buy for any first-time smoker. However, it's not just for beginners, many long-time enthusiasts favour the Masterbuilt. This is due to its quality built and easy push-button igniter.
Top Quality Build: This gas smoker comes with a firm locking door with particularly tight seams and an inner liner. This high quality door means its has increased capacity to hold a temperature and smoke. When you have these elements you get excellent smoked meat.
Two Door Design: A lot of time with vertical style smokers you will find there is only one access point to the smoker, when you need to refill the wood chips or water pan and you open the main door you lose a lot of heat and smoke, not ideal when you are trying to smoke. The beauty of the 2 door system is that you can open the lower door to access the water tray, drip pan or wood chip basket without letting out any precious heat, smoke or moisture.
The Initial Setup: Right out of the box the 20051311 is easy to set up. The main unit comes pre assembled, all you need to do is place the legs and handles in place. If that is not quite self explanatory enough the unit comes with really easy to follow set up instructions.
Pros
It's an affordable unit to buy, use and maintain.
The electronic push button igniter makes its a breeze to get going.
Temperature probe allows for accurate cooking.
Small and compact, yet spacious enough to smoke food for large group of people.
Cons
The wood chip tray is not the best. It is better to use an iron skillet. This will help evenly distribute heat and not burn your wood chip.
This is an inexpensive, quality smoker that has a large cook area. It is well-constructed and even has some nice details that are often missing in some of the more expensive models.
Due to its size, the 30 inch Masterbuilt 20051311 could also be used as a portable smoker if you have a pickup truck.
I would highly recommend this gas smoker to anyone who is looking to buy their first smoker or someone who wants to add a new addition to the collection that they can rely on day in day out.
2. Smoke Hollow 44241GW Gas Smoker
My Pick For The Entertainers Dream Gas Smoker
Specifications
Height: 60 in
Width: 33 in
Depth: 24.5 in
Weight: 113 lbs
Cooking Space: 7 cubic feet
Cooking for a large number of people doesn't mean that you have to lower the quality of your meat. The Smoke Hollow 44241GW is a vertical gas smoker that will deliver quality restaurant results, no matter how many people you are cooking for or how much meat is inside of it. The Smoke Hollow 44241GW is a dual burner, double door smoker that delivers great results time and time again.
The Smoke Hollow Pro Series 44 inch is what we consider a bloody top of the line gas smoker. It has with all the features you need to create the best smokey flavours with ease (at a reasonable price).
This smoker is actually very similar to the Smoke Hollow 44241GW, however, the Smoke Hollow 44 pro series has a letter W in the end, which stands for a window located on the door of the smoker.
Having this window is a game changer and what elevated this smoker to our best propane smokers of 2021 list. Find out what else helped it to the top of this list below.
This the largest smoker on offer from Smoke Hollow. In some brands cases that would mean it is an existing design just made bigger, unfortunately, that would mean that sometimes things just don't work as well. That is not the case for the Smoke Hollow 44241GW. It has been thoughtfully designed to handle cooking a lot of food to the best quality.
This is a smoker that would best suit the backyard pit master who loves getting the whole neighborhood over for a feast.
You get a vertical style smoker, with dual stainless burners and double doors. The double doors allow you to access the water pan and wood chip trays without having to open the main smoker door. This keeps the temperature and smoke & moisture levels consistent giving you a much better results.
Smoke Hollow also produce some of the best pellet grills. I would recommend also having a look at them if you enjoy the set and forget style of cooking!
Key Features
Front Window: The large front window allows you to see exactly what is going on inside your smoker without having to open it. Using the window and the temperature gauge allows you to leave your meat in the smoker for exactly the right amount of time before opening the front door. In my eyes, this is one of the best features of this smoker.
Huge Cooking Space: With just over 6 cubic feet of cooking area in this gas smoker, enough room for 5 smoking racks. You will be able to cook enough in this smoker to feed over 15 people. It is our go to if we are cooking for a big event. It has 2 standard grids, 2 jerky style grids, 1 grid for ribs and one hanger for sausages. if your are going to cook up large pieces of meat have a look the meat slicer reviews its may save you hours of carving!
Adjustable Racks: The racks can easily be adjusted to suit what type of meat you are planning on smoking. This is a huge bonus when cooking for lots of people with different meat preferences.
Dual Burners: The Smoke Hollow Pro has two 12 000 BTU burners which can be operated independently for optimum performance and temperature control. Having the two burners allow the ability to cook different cuts of meat to perfection. When you are running two burners you can easily maintain a high cooking temperature of 345 degrees. Using only one burner you can sit on around 225.
Good Strong Handles: We found that some smokers have flimsy handles. Not this one, the strong handles on both sides of the smoker allowed me and my buddies to move it about the backyard before a cookout.
Dual Doors: The dual door design allows you to open the lower door to gain access to the water pan and wood chips. This helps keep the main door closed when smoking to keep in the heat, smoke and moisture your meat needs.
Piezoelectric Ignition: Front and centre on the front of the smoker you will find the red push ignition button, to light your smoker simply push this button. As advertised it actually will; light your smoker first time. every time.
Dual Wood Chip Pans: Although the wood chip pans are on the slightly small side you do get 2 of them. this is enough space to hold enough chips for 3 hours of continuous smoking. This is more than enough time to watch the game, socialize or hang around with the family. There is no need to continuously check the wood chip levels.
Strong and Sturdy Doors: We have found some other smokers leak smoke. One of the best features of the Smoke Hollow Pro tightly latching doors which don't allow anything to escape.
Water Pan: An important part about smoking is having the right amount of moisture. The 44241GW has a large porcelain coated water pan which sits directly over the burners which can be accessed via the lower door.
Adjustable Vents: At the top and sides of the smoker you will find adjustable vents. This allows you to adjust the temperature and smoke levels of the main cooking chamber without adjusting the gas.
What I Liked
7 cubic feet of cooking space, which is huge.
The external wood chips allowed us to load without a loss of temperature.
Comes with 2 standard cooking grids and 2 jerky grids, sausage hooks and 1 grid for ribs.
Dual burners which can be used at separate temperatures .
Large front window.
What I Didn't Like
Only takes wood chips not chunks.
The legs are flimsy, this is only a big concern if you are lifting the unit around though.
Not everyone needs a gas smoker with 7 cubic feet of total cooking room, however, for those who are in need of a large smoker the Smoke Hollow 44241GW is the smoker that will fit (and cook) all the meat you need. If you cook a lot but don't get that much time to get down to your local butcher I would highly recommend ordering your meat online and having it delivered directly to your door.
It is designed to cook for a crowd, and boy does it do that well. It has dual burners to keep even the fullest load hot, 5 removable racks so you can cook everything from fish and chicken wings to multiple racks or ribs and whole turkeys. Having the front glass window allows you to keep a close eye on what is going on inside, which I think is invaluable.
It is not the cheapest gas smoker on the market, however, once you take into account how many people you can cook for and the genuine quality of the unit, you won't find it hard to justify splashing out. I would pay far more for a smoke that can cook this amount fo food this easily.
3. Camp Chef Smoke Vault Propane Gas Smoker
My Pick For The Best All Round Gas Smoker
I think The Camp Chef Smoke Vault is one of the most popular gas smoker models on the market. You will find it in lots of backyards right across the country. This is because it is affordable, easy to use and has enough space to cook for everyone you know! Both the 18 inch and 24-inch models are built extremely tough compared to some of Camp Chefs other models. This smoker perfect for the backyard smoker who loves cooking a wide range of food and quality at a very reasonable price.
We think the Camp Chef Smoke Vault 24 is one of the best vertical gas smoker units on the market. The design and food it produces is bloody top notch.
It comes in two sizes, 18 inches, and 24 inches. Today we will focus on the Camp Chef Smoke Vault 24 inch model.
The Smoke Vault 24 is a vertical smoker with a vast temperature range from 150 to 500 degrees, which makes it much more so it is much more versatile than many gas smokers out there.
The combination of affordability and simplicity to operate convinced us to name this one of the best smokers on this list.
Not only that is we love that it can be converted to become a natural gas smoker, this doesn't just benefit you because you won't be changing propane bottles mid smoke. Natural gas is easier, cheaper and in my opinion actually delivered a better cook.
So if your ready to stop worrying about empty propane tanks and save some cash, let's check out the key features of the Camp Chef Smoke Vault.
When you're buying a gas smoker you don't always want to be locked down with using propane smokers. It is nice to have the option to be able to convert to natural gas. Natural gas allows you to cook low and slow without having the hassle of changing propane bottles mid smoke.
One of the many perks of the Camp Chef Smoke Vault is easily transferred to natural gas, this opens up a whole new world of smoking for you.
Other features include an 18,000 BTU burner capable of reaching a high temperature of 500⁰ F plus! Although Camp Chef does recommend you stay under 350⁰ F to prevent warping or bending the metal. The water pan is large enough to fill up once per a long 8-hour smoke and the steel wood chip tray keeps enough heat t easily smoke wood chunks instead of chips.
This smoker will easily slow cook 6 – 8 racks of ribs when using rib racks or several whole chickens.
Key Features
Huge Cooking Space: The cooking space is 903 square inches. We found that us is enough room for around 35 steaks or 4-5 slabs of ribs lay flat out on the racks. Which in our eyes make this a cooker able to feed the masses!
Convertible to Natural Gas Smoker: You are also able to convert this smoker to natural gas. This is one of our favorite features, having the ability to not have to worry about propane tanks and running out half way through a cook is so refreshing! It also is so much cheaper to use natural gas instead of propane and better for the environment.
Versatile Door Set Up: The Smoke Vault has a refrigerator type door which allows it to be not only a smoker but an oven as well. We were able to smoke ribs as well as cook a pizza. The pizza surprisingly came out delicious, it had a crispy bottom and perfectly melted cheese, we were absolutely shocked too! We haven't tried it but we have heard rumors you can bake a cake in it too!
Easy Assembly: The Camp Chef Smoke Vault is known for its easy assembly. We had it together in 30 minutes. We like the sturdy build and the fact that the all the parts fit together tightly, especially the doors. This helps keep a consistent cooking environment.
Temperature Range: The Camp Chef Smoke Vault has a phenomenal temperature range, you can maintain temperatures from 160 – 500 degrees! Although Camp Chef does discourage from smoking over temperatures of 350 because the unit can start to warp. This is enough heat to cook low and slow, sear a steak or even cook a 'wood fired' pizza.
Heavy Duty Wood Tray: The heavy-duty wood chip tray is one of the best I have seen for a long time. It's a big heavy tray that holds lots of heat and produces great amounts of smoke without burning your wood. I tend to go for wood chunks when using this smoker because the wood tray holds such a high heat wood chunks seem to burn better, last longer and produce more smoke.
Quick Start: Like most other gas smokers out there the Camp Chef Smoke Vaults ignition is effortless. Just turn on your gas and push the ignition button at the front to start your burner. This seems to work day in day out with no issues.
Damper Valves: Each side and the top of the smoker has an adjustable damper valve, this allows you to control the temperature and smoke levels inside the smoker.
Shelves: The smoker comes with 2 main racks and 1 seafood/ jerky rack. The seafood rack allows you to cook smaller items that will not fall through the larger standard racks. Each rack is fully adjustable and can be placed in any of the 5 rack slots, or if you want to smoke smaller items you can always make or purchase more racks to fit more in!
Pros
The door thermometer is large and easy to read, It also has a large temperature range from 50 to 550 degrees.
It can be converted to a natural gas smoker
The unit can hold enough wood for two hours.
It can easily fit a whole turkey.
Has a push button ignition to light
Cons
The Camp Chef has some weight behind it, don't expect to be lifting it by yourself
In my opinion this is one of the best propane smokers on the market. It is super easy to assemble and is made of quality parts. Everything we have smoked in this bad boy has come out bloody delicious.
I love the fact that you can easily convert it into a natural gas smoker. Since it is a bit of a heavier unit and is hard to move around it is well worth converting it to natural gas and having it in a permanent spot in your backyard.
I would recommend this smoker for anyone who is planning on setting up a smoker at home for the long haul. This thing is brilliant and should be on everyones backyard wish list!
4. Masterbuilt 20051316 Propane Smoker
My Pick For The Advanced Gas Smoker
Specifications
Height: 52 in
Width: 28 in
Depth: 23 in
Weight: 90 lbs
I safety something you take seriously when smoking? Its something the 20051316 takes seriously. It is loaded up with features that give you peace of mind when smoking for a short or long time. This unit is perfect for those who love to cook for a large crowd. You get enough space for 4 whole turkey or 44 burgers!
If you want something that has the capacity feed a crowd yet truly set and forget, then this top of line bad boy should be your pick. By now you will all know how much I love Masterbuilt products, this smoker is no different. It has all the Masterbuilt quality craftsmanship and detail you would expect.
The Masterbuilt 20051316 has everything you need to achieve a top quality restaurant style results. It has auto temperature control, tank fuel level indicator & an auto shutoff feature if the flame is extinguished.
This is one of the most advanced smokers we have got a chance to play with and it did not disappoint. It had a lot of features that most smokers are missing. We even had the confidence to let this smoker work overnight while we slept without a worry in the world.
This smoker is designed for the backyard smoker who is serious about his cooking. You get a lot of features and a lot of space to cook a whole range of meats.
Sometimes safety comes before anything else, safety is very important when you are dealing with gas. The Masterbuilt 20051316 understands that. Standard it comes with some great safety features to give you peace of mind when cooking around your loved ones.
It is also a huge unit, you get almost 1000 square inches of space, thats enough to smoke 16 chickens, 4 whole turkeys, 8 racks of ribs or 8 pork butts. Its a serious smoker for the serous backyard smoker.
The 20051316 also features a side mounted grease tray, wheels, double doors and one push ignition. The double doors allow you to access the water and wood chips trays through the lower door without disturbing the cooking environment behind the main door.
This is one of those fantastic vertical style smokers that can cook for everyone you know in complete safety and Masterbuilts signature style.
Key Features
Burner: The stainless steel burner produces just under 16,000 BTU. This is more than enough to maintain this huge smoker at 300 degrees for hours.
Safety Valves: We liked that this smoker has a safety valve which shuts off the burner if the flame goes out. This what makes it a true set and forget unit. When you think about it its actually quite concerning more units don't include this feature.
Fuel level Indicator: Most of the time you need a separate indicator on your propane tanks to monitor your gas levels. However, this model includes one which helps make sure you avoid the dreaded empty tank half way through your cook.
Thermostat Controlled: This unit uses its thermostat to control the burner and maintain the desired cooking temperature. The thermostat control unit also helps to maintain temperature steadily throughout the cook.
Four Grate Space: There is ample cooking space which allows you to smoke up a variety of meats and dishes. Included with the smoker are 4 chrome-coated smoking racks, these are fully removable and are actually really easy to clean and maintain. This is our go to when we are cooking for a group of friends, it can handle enough food to feed 15 – 20 people. Thats 16 whole chickens, 4 whole turkeys, 8 racks of ribs, 44 burgers or 8 pork butts! You will never ever go hungry with this unit around.
Stainless Wood Chip Tray: The large, stainless steel wood chip tray is conveniently mounted on the lower door, this allows you to check on your wood chips throughout the cook without opening the main door. This helps keep the heat, moisture, and smoke inside the smoker so you are left with a much better result at the end of your cook.
Grease Tray: The grease tray is located on the side of the smoker, this is primarily placed here to make it easier for cleaning.
Movability: For a large unit, the 20051316 is really easy to manoeuvre about. This is thanks to the solid construction, handles, and wheels. The wheels are not the biggest, but allow you to easily move the smoker on paved surfaces. Just make sure you disconnect the gas bottle first!
Door Latch: Having a door latch that keeps the smokers front door secure and tight is very important. What's even better about the door latch on this smoker is that you can easily open and close it with one hand. Perfect for when you are loading and unloading trays of meat.
Pros
Thermostat control system.
Propane fuel gauge.
Safety valve switch.
Very high-quality and sturdy design.
Wheels.
Dual door design.
Cons
Due to the size, it can take longer to put together and be a little difficult to move with one person.
The Masterbuilt Thermotemp X-Large is your most advanced home smoker and is a top quality investment.
It is made for those who wish to enjoy the smoky flavours with lots of people but don't want to tend to the smoker all day. It is one of the safest smokers on the market today, which is great peace of mind if you are constantly cooking for the extended family or loved ones.
This model would be best suited for those of you out there who are all about cooking a big amount of food. This smoker also comes in a smaller 30 inch design, this would be more suited to your everyday family smoker who loves a top of the range product that will smoke.
5. Dyna-Glo DGY784BDP Propane Smoker
My Pick For The Cheapest Gas Smoker
Specifications
Height: 46 in
Width: 27 in
Weight: 54 lbs
Cooking Room: 784 sq in
Sometimes all we need is a little smoker that packs a punch. Those weekends when you jsut want to cook for the closest ones in your life. Or maybe you are trying out a new recipe before you take it to the Masses. The Dyna-Glo DGY784BDP is the perfect smoker for this job. Its small, its tough and it pays a punch! You will be searing steaks, charing wings and cooking that brisket low and slow for years to come with the DGY784BDP.
Its good to spend time by yourself, or only with your closest loved ones. The DGY784BDP is the perfect companion to your quiet weekend. It is smaller than other propane or gas smoker models, perfect for loading up in the camper, pickup or trailer.
The DGY784BDP feels right at home on the campsite, next to your favorite fishing spot or tucked away around the back of your yard. This smoker is crafted out of heavy-duty steel and features a 15,000 BTU burner, porcelain coated enamel wood chip and water pans and 4 adjustable steel racks.
Do you need a smoker to cook that trial batch of chicken wings or your new brisket recipe? Or just a smaller unit that you can use outdoors no matter where you are? Look no further than the Dyna-Glo DGY784BDP, it won't let you down.
Dyna-Glo DGY784BDP is a vertical propane gas smoker that's designed for high-performance cooking at an affordable price point. It is one of the cheapest smokers on this list, however, it definitely is not the worst.

It is also on of the smallest units in this list, that is good news for you guys out there who don't platoon cooking for a crowd of people, or like to take your gas smoker on the move with you. It can easily fit into a pick up, camper or in the back of a station wagon if you really push it. Because it is only 54 pounds it is very easy to move around single handedly.

The double door design ensure that you will not open the main door once you have started smoking, the door latch mechanisms are easy to use and create a tight seal. You can adjust the amount of airflow/smoke/temperature with the air dampers in the top and sides, and easily start the burner with the push to start functionality.

If having one of the most reliable smokers on the market to feed only a few of your closest friends is something that you need? Then check out the key features of the Dyna-Glo DGY784BDP.
Key Features
Burner: The 15,000 BTU cast iron burner produces and maintains a high heat range. For a smoker of this size that is more than enough heat to cook a very full load. The burner combined with the incredibly well-insulated walls ensure that you can keep a consistent temperature even if it is snowing outside.
Good Smoke Production: This smoker does an outstanding job of creating smoke and maintaining temperature to the desired levels. Like other smokers in this list, this is a set and forget unit.
Adjustable Racks: Included in your package is 4 adjustable food racks, each with a capacity of 25 pounds each. The racks can be adjusted to fit precisely what you want to cook. From racks of chicken wings to double pork butts and brisket.
Sliding Dampers: On the top and bottom of the smoker, you will find sliding dampers which you can manually adjust to control the smoke, temperature and moisture levels inside of the large cooking space.
Really Easy to Assemble: The unit comes along with very detailed instructions for assembly, a recipe book and a user manual that provides very clear instructions. It's quite easy to assemble, so even new smokers shouldn't have a lot of troubles using it for the first time.
Well Designed Doors: The 2 door setup is designed and situated conveniently. This means you don't need to open the main door to access the area where the wood chip and water pans are. However, you got to be extra careful when pulling the chip pan in and out as they hold a lot of heat themselves.
Water & Wood Chip Pans: The wood chip and water pans are easily accessible from the bottom door. Both pans are constructed of heavy gauge enamel steel. This helps lock in heat and ensures that your pans will not corrode or break.
Pros
Top performance, especially with amount of smoke it can produce .
Perfect for when your cooking for smaller groups.
Maintains temperature consistently.
Super easy to assemble.
Cons
Thermometer can read incorrect reading, +/- 10 degrees Fahrenheit. This is because the heat from the smoker is distributed towards the front where the end of the internal thermometer is.
This Dyna-Glo is a great unit for both beginners and experienced smokers especially when you are just cooking for a few people. Its also a good option for those out there who love to take their smokers with them.

This unit can be packed up in a camper, pickup or if you really try a station wagon. Perfect for taking to the game, out fishing or camping.

It's super effective in terms of producing the right amount of smoke and maintaining temperature, thus it produces quality food.

This is highly recommended to everybody who needs something a little bit smaller but ready to spend a bit more of the a quality product.
6. Char-Broil Big Easy Infrared
The Char Broil vertical Infrared is a smoker, roaster and grill all in one. We do love this unit however, we couldn't include it in our top 3 as it's not strictly a smoker.

We love that they have managed to pack in so many great features in a such a small unit. It is really helpful for people without a large cook area but still, love top tasting food.

If you want the 3-in-1 experience of a smoker, roaster and grill, then this model will 100% not disappoint! Let see what it has to offer!
Specifications
Height: 36.2 in
Width: 23.4 in
Weight: 58 lbs
Cooking Room: 180 sq in & 25 lbs capacity for roasting
Key Features
Good Grilling Space: We were able to grill over 25lbs of meat on the Big Easy, it was surprisingly large space and nothing felt cramped about it.
Infrared Heating System: The main feature of this all in one grill is its infrared heating system. Your food is heated via the inner wall which radiates natural infrared heat. We found that the infrared system keeps the meat juicy and succulent.
Wood Chip Tray: When you smoke with the Big Easy have the option to add wood chips. The wood trip tray holds up to a whopping half a pound of chips. We found that this gave our brisket a similar flavor to when we use our charcoal smoker.
No Air Dampers or Water Pans Needed: Due to the infrared heating technology, there is no need for a water pan. This means less clean up and maintenance required. This meant I had more time to enjoy meals with my family at end of a cook.
Big Easy Pros
No water pan required.
Really quick and easy to clean and maintainInfrared heating system.
Ingenious wood chip tray design.
Big Easy Cons
Though there is no digital temperature display, however we found the knob does accurately indicate the temperature.
This unit is especially for people who are short on space and don't want to have forgo having the option to smoke, grill or roast.

Despite being a jack of trades the Char Broil vertical smoker is a terrific product in terms of producing quality, smoked food.

This is a great smoker and may have made top 3 if it had larger grill space and were a dedicated smoker.
7. Weber Genesis E-330
Weber is well-known for building some highest quality units on the market, and the Genesis E-330 was no exception to that, It didn't disappoint us!

We found it allowed us to control the temperature to within a few degrees. We loved the option of being able to grill and smoke in one unit, saving us a lot of time.

Let see if this top notch grill and smoker is the answer to your answer BBQ wishes!
Weber Genesis E-330 Specifications
Height: 24.2 in
Width: 25.6 in
Weight: 116 lbs
Cooking Room: 424 sq in
Weber Genesis E-330 Key Features
Fuel Choice: When you use this unit you have the choice of propane or natural gas. You have the option to make this portable and move it around or yard or deck with a propane tank. Otherwise, you can take advantage of super cheap natural gas and never have to worry about running out of gas. We liked that it came 10-foot flexible hose for the natural gas connection.
Extra Work Space: The E-330 had two side tables, which we like as we could continue prepping as other meat was cooking.
Enormous Grill Space: This grill is immense, you have over 5077 square inches of primary grill area and a warming rack that measures 130 square inches! You never ever had to worry about running out of space or not being able to cook enough at once.
High-Quality Build: The grill has porcelain-enameled cast-iron cooking grates, which leave a beautiful sear on our food. The burners are made of high-quality stainless steel, which meant they can bear the moisture found in natural gas and liquid propane.
Flavorizer Bars: One of our favorite feature from Weber the flavorizer bars. These bars are designed to catch grease from your meats and vaporize them for added flavor. The remaining grease is safely redirected, this can prevent flare-ups.
E-330 Pros
3 Burners with separate ignition systems.
Choice of natural gas or propane.
Flavorizer Bars added so much more flavour to our cook.
Enormous grill size.
E-330 Cons
This is a big grill so it may not suit smaller spaces.
No doubt this would have been in top position in my 3 best propane smoker list if it was strictly a smoker.

You might find that there are many grill/ gas smokers on the market at a lower price, however, none give you the same value for money this one does. It will last for years to come, it is easy to use and is made by a company with a top reputable

This is a unit made for the true lovers of grilling and smoking!
8. Smoke Hollow 44241G2
The Smoke Hollow 44241G2 Vertical LP Gas Smoker is one known as one of the best smokers in the industry. Smoke Hollow have said this is the largest gas smoker they have manufactured. It has some serious cooking area.

It is also made by one of the most trusted brands. If your after something that will be reliable yet still high quality, I believe Smoke Hollow is one of the best brands to go for.

The Smoke Hollow 44 inch pro series LP gas smoker has a letter W in the end, which stands for a window located on the door of the smoker. The last number on the Smoke Hollow 44241G2 which indicates it has a 2 door setup.
Smoke Hollow 44241G2 Specifications
Height: 60 in
Width: 33 in
Weight: 100 lbs
Cooking Area: 6.5 cubic feet
Key Features
Large Cooking Area: 6 cubic feet of capacity, can easily handle enough food for large gatherings. This includes five chrome plated steel grates. 2 standard grids, 2 jerky style grids, 1 rib rack, and 1 sausage hanger.
Two 12,000 BTU Stainless Steel Burners: The 44241G2 smoker comes with fuel-efficient dual and independently controlled 12,000 BTU inline stainless steel burners. The heating unit works brilliantly. It's a larger ash-free combustion system and much stable, reliable heat sources than other smokers in the market.
Can Get to Temperature Quickly: Due to the fact that this gas smoker has two burners, it can quickly get up to temperature.
44241G2 Pros
Assembly is super simple.
Double tray for wood chips to ensure delicious flavouring.
Double-door mechanism to prevent heat loss.Built with durable steel materials.
Maintains the moisture in food and cooks evenly
Huge cook area.
44241G2 Cons
There are some minor issues with door seals, which can result in some heat lost. Though it can easily be overcome by including some sealing element in the gap of the door.
Coming out of one of the most trusted brands, this smoker is top notch quality. Not only it has one of the biggest cooking capacity on the market.
9. Camp Chef 18″ Smoker
This gas smoker is a relatively inexpensive compared to features it packs ins. We found that this smoker is capable of producing temperatures up to 400°.

We love that this smoker can accommodate everything from chicken, to ribs, to turkey, and more.

You can also convert The Camp Chef to a natural gas smoker, which makes using it even cheaper (natural gas costs way less).

When you buy this smoker you also get with a book of tips, ideas, and recipes, this cooker has everything needed to get the smoking novice off to a great start.

We recommend the 18-inch because you get a product that's functional, consistent, and reliable. Let find out if it the best gas smoker for you.
Camp Chef 18″ Gas Smoker Specifications
Height: 30 in
Width: 18 in
Weight: 65 lbs
Size: 630 sq in
Camp Chef 18″ Gas Smoker Key Features
Can Convert to Natural Gas: You are able to swap between having a natural gas smoker and having a brilliant portable smoker to take on your camping trip.
Holds Temperatures Well: Once we got to our desired temperature with this smoker, it maintained that temperature without any additional maneuvering.
Easy to Read Door Thermometer: The built-in thermometer has a great wide range from 50 to 550 degrees to encompass even the hottest conditions.
Convenient Push to Start: You don't need a lighter or any prior knowledge of smokers to get this one going. All you need is to know how to operate your kitchen stove, similar to that push and turn just like for the burners in your kitchen. Once you have ignition, adjust to the desired temperature.
Camp Chef 18 Pros
Easy to clean up, everything is removable which is handy for cleaning.
Easy Conversion to Natural Gas.
Easy to move about however your not going to put your back out.
Built using quality construction materials and techniques. Making it lightweight, yet sturdy.
Camp Chef 18 Cons
Additional assembly required
Not only does the Camp Chef look fantastic in my backyard, it produces the some of the succulent smokey meat I've ever cooked.

It is made of really high quality materials and built to bloody last (I've had mine for over 4 years). I really like that unit is also tight fitting, this means no heat or smoke escape, I think that is why the food is always top notch.
Need Help Picking a Gas Smoker?
Don't worry, I am here to help.

You might have noticed that there are a lot of smoker and BBQ sites out there on the web. Each will claim to give you most accurate information. However, I have personally used all the propane or gas smoker units I have recommended above. It was a big (delicious) job but someone had to do it.
​
My Motto:
I want to give you all the most informative and in-depth reviews from first- hand experience to ensure you are cooking and eating the highest quality BBQ.
What is A Propane Smoker?
A propane smoker is a smoker or grill that has a propane tank as the fuel source. Propane smokers and grills are perfect for those who like to transport their set up. Whether that is around the backyard or around town.

Propane or gas smoker is a very easy unit to set up and install, and changing gas is a breeze. All you need to do is unscrew the bottle and change it over.
Gas grills sales passed charcoal smoker grills in 1994 and are now almost 60% of all grills sold are gas.

Meathead Goldwyn, Amazing Ribs
How Much Propane Does A Gas Smoker Use?
This is a little bit of a complicated question because of the amount if variables that can come into play with each gas smokers model. However it can be broken down to the following:

A 20lb tank of propane used in a device with a 15,400 BTU rating will burn out in around 28 hours. However, this is at full burn. In reality you will never be cooking at full bore for long periods of time.

In reality once your grill or smoker has reached temperature you will be running at roughly 15% to 25% of its 15,400 BTU capacity. This means that you should get around 4 – 5 times more burn time than the 28 hours at full burn.
What is A Natural Gas Smoker?
There is some confusion around the natural gas smoker and how it is fuelled. Basically, the fuel source is supplied by a utility company and the natural gas is directly piped to your house. You need to have a licensed plumber install the gas lines to your smoker. This means that your smoker can't be moved after this.

Natural gas as a fuel option is becoming more commonplace as consumers learn of the benefits of outdoor cooking with it. We have complied the pros and cons of using natural gas below. We are a big fan of it and are always trying to educate friends and family on it.
The Energy Content of Natural Gas
One cubic foot of propane gas has the same energy content as two cubic feet of natural gas. However, you find that it still costs more to use propane.
This difference in energy is also the main reason that a propane, gas smoker or grill can't be hooked up directly to a natural gas line.
How to Clean Convert Propane to Natural Gas
It is possible to convert your propane grill or smoker to natural gas and some manufacturers provide modification kits for LPG to NG.
If you're interested we recommend you contact your manufacturer to see if a conversion is available.
The Pros and Cons of Natural Gas
Natural Gas Pros
Natural gas is automatically provided, no need to worry if your gas bottle will run out.
Natural gas burns cleaner than propane does This means there is less chance of affecting the fuel affecting the taste of your food.
Natural gas is much cheaper than propane (LPG). It has been found to be typically 1/6 of the price of propane (LPG).
Natural Gas Cons
You will need an accredited gas professional to install a natural gas smoker/ BBQ.
You may need to pay to be connected to the gas mains.
You will not be able to change the position of the smoker to another location in your backyard.
How to Use a Propane Smoker
Factors to Consider About Gas and Propane Smokers
Now you are convinced that you can't cook another meal any other way, the next step is determining which gas smoker you need.

You will find that some cheaper gas smokers will have features that some of the more expensive ones don't and vice versa. It is very important to understand what you want when you are browsing.

Key factors to consider are:
Ease of Use: You may want to look for a smoker with Separate doors for the lower part of the cooking cabinet and the cooking chamber. This enables you to easily check on the flame or replenish water or smoking fuel without losing smoke or heat. This can ensure smoking your food is a much easier process.
Size: Make sure you assess whether you routinely cook for crowds just a few. Buying a smoking propane smoker means it will be easily transportable. You should pick a smoker that can easily accommodate all the food you want to smoke.
Price: If you are a home chef then a mid-range gas smoker might be ideal for you. Good quality mid range smokers start at around $150. Investing in a good quality product will ensure your smoker produces enough smoke but also lasts you many years.
Construction: Assess the quality of construction, as smokers in the lower price ranges are often thin and flimsy. You will find that the materials in which your smoker is produced will have a major impact on the level of quality of your smoker. Try to purchase a smoker that is made from thick steel and is properly insulated. If the smoker you choose is made from thin metal, it will lose heat.
How Much Propane Does A Smoker Use? This is a little bit of a complicated question because of the amount if variables that can come into play. However it can be broken down to the following: A 20lb tank of propane used in a device with a 15,400 BTU rating will burn out in around 28 hours. However, this is at full burn. In reality you will never be cooking at full bore for long periods of time. In reality once your grill or smoker has reached temperature you will be running at roughly 15% to 25% of its 15,400 BTU capacity. This means that you should get around 4 – 5 times more burn time than the 28 hours at full burn.
Ease of Use: Compared to charcoal smokers, gas smokers are extremely easy to use. If you are familiar with pellet smokers you will love propane smokers, they are more suited to the 'set and forget' style cooker.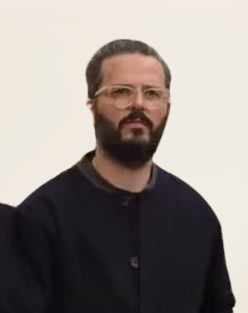 Author: Charlie Reeves
Hi I'm Charlie, I am head taste tester at Simply Meat Smoking! I love it grilling, smoking and getting out in nature with the kids! The family also love to test all my recipes (especially my EXTRA CRISPY pulled pork)
You will usually find me playing with the kids, perfecting my brisket bark or sipping beers with boys around the fire. Can't wait to share all my delicious smoking and grilling adventures with you!

You can read more on our About Us page.
Hungry For More?