Smoked turkey is a classic.
It's a crowd-pleaser, a holiday favorite, and an all-around delicious dish!
But when it comes to smoking a turkey you need to consider the wood you'll be using.
Does it matter which kinds of wood you smoke with?
It does 100%!
There are many types of flavors of wood out there.
But don't stress, we're here to help.
Have a read while we break down the perfect choice for smoking your turkey.
Why Wood Matters
The choice of wood you pick will give the turkey its distinctive delicious flavor.
If you're looking to give it a smoky, sweet, or strong flavor, the wood you pick is important
Don't go for the first one you come across, consider what sort of dish you would like to create.
Wood Chunks or Wood Chips for Turkey?
There are pros and cons to both.
Wood chips need to be soaked before being lit and catch alight easier
Wood chunks don't need to be soaked and last much longer
Ultimately, it depends upon personal preference and what type of smoker you own. If you are doing turkey in an electric smoker, we recommend using wood chips.
How Much Wood Do I Need?
This would depend upon the type of wood you end up using and the form of wood you go with.
Generally, 6 ounces of wood chips or 4-6 ounces of wood chunks is plenty for a whole turkey. 
Where to Buy Wood
Most BBQ stores will sell wood chips and chunks.
Walmart also stocks them.
There are several online outlets where you can also buy them.
Wood Chips
Home Depot
Oklahoma Joe's
Fruita Wood & BBQ Supply
Wood Chunks
Wildwood Grilling
The Que Club
Several of these places stock both chips and chunks.
6 Flavors of Wood That Work Well With Turkey
Alder Wood
Alder wood is a more subtle flavor that burns slowly.
It has an earthy, light flavor and is not overpowering.
This means that it is perfect for beginners.
It is also great if you wish to focus on your extra seasoning later on.
Maple Wood
Maple wood is similar to other fruit trees in that it is quite a subtle flavor.
It has a sweet flavor that is similar to honey.
Maple is a great wood if you are looking to add herbs and spices to the turkey.
Red Oak
Oak is not a classic smoking wood, but it does give white meat a reddish tint.
Oak is one of the heavier woods and will give the turkey a very smoky, strong flavor.
Be careful of using oak if you don't want anything too overpowering.
Applewood
Applewood has more of a mellow, fruity flavor.
It's a mild flavor like alder or maple.
Apple is a great option if you're only looking for a hint of flavor or if this is your first time smoking turkey.
Cherrywood
Cherry wood is a classic choice for smoking turkey.
Its cherry flavor is not too overwhelming, however, it will turn your turkey a deep color.
If it's not powerful enough, add a bit of hickory to the mix to make it stronger.
Pecan Wood
Pecan wood has a nutty flavor and is quite strong and earthy.
Pecan can be a very bold and distinct flavor.
We recommend testing it on a small sample before doing the entire turkey.
Woods to Avoid
Hickory
Hickory can be too powerful to use for the full turkey, but, it is great to add touches to other wood.
Mesquite
Mesquite has an intense smoky taste and will give an earthy, heavy flavor.
It can overwhelm the meat. So we don't recommend using it. Although if do, try to pair it with something milder to balance the flavors.
How to Smoke a Turkey
The smoking process of a turkey is relatively simple.
We've outlined a basic method below but we have a more in-depth recipe for smoked turkey here.
4 Steps Smoking a Turkey
Step 1: Get the wood chips smoking. The smoke should be blue rather than white.
Step 2: Put the turkey on the charcoal grill and shut the lid.
Step 3: Rotate the turkey hourly.
Step 4: Use a meat thermometer to check for the internal temperature. The turkey needs to reach an internal temperature of 180°F in the inner thigh.
Don't Have Time to Smoke A Whole Turkey?
Don't have time to smoke a turkey? You can buy a pre-smoked turkey. See out how to heat smoked turkey legs so that they aren't dry.
Smoked Turkey Recipes
If you're looking for some smoked turkey inspiration, we've gathered some great recipes.
Here are some of our favorites you can try.
Can I Mix Woods?
Yes! Mixing woods is a great idea.
Here are some tasty combinations:
Hickory and Apple
Mesquite and Apple
Mesquite and Alder
Cherry and Alder
Cherry and Maple
Cherry and Oak
Oak and Pecan
The options are endless when it comes to the combination of flavors! Feel free to experiment and play around with different types of wood.
Getting the best wood for smoking turkey doesn't have to be complicated.
What's your go-to wood?
Smoke On!

Charlie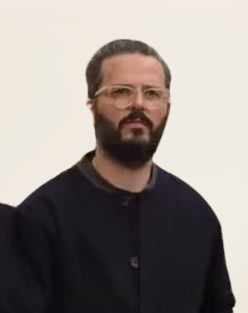 Author: Charlie Reeves
Hi, I'm Charlie, I am head taste tester at Simply Meat Smoking! I love it grilling, smoking, and getting out in the yard with the kids! The family also love to test all my recipes (especially my EXTRA CRISPY pulled pork, smoky pork loin, and ANY SEAFOOD I grill)
You will usually find me playing with the kids, perfecting my brisket bark, or sipping beers with boys around the fire. Can't wait to share all my delicious smoking and grilling adventures with you!

You can read more on our About Us page.
Hungry For More?