Looking for the perfect turkey gravy for Thanksgiving?
I have it right here!
Having a rich and flavorful gravy will take my delicious smoking a turkey electric smoker recipe to the next level!
We all love gravy, especially if it's made using drippings!!
But you want to make sure you don't end up with lump gravy, so follow my instructions below for delicious gravy!
If you're looking to impress your guests, try this turkey gravy with my smoked potatoes!
Be warned after making this once I am now in charge of the smoked potatoes every Thanksgiving (lucky I love firing up the smoker year-round).
Need gravy now? Jump straight to my turkey gravy recipe here!
Turkey Gravy With or Without Drippings
You can make the best turkey gravy with or without drippings from a turkey or chicken (that is why it is bloody good!).
I like to use flour as I find it gives a better consistency than cornstarch (that is a personal preference, so I suggest you try both.
This alternative recipe to the one above is super simple and will take about 12 minutes from start to finish!
All you need to pick up is some high-quality stock from the supermarket and drippings.
Don't stress if you don't have much you can always make it up with the stock! Just use the ratios one to one.
So if you have one cup of dipping use one cup of store-bought stock, two cups of drippings use two cups of store-bought stock (and so on).
How to Thicken Your Turkey Gravy
You will find that most recipes for turkey gravy use cornstarch to thicken it.
I have found that flour works much better and doesn't impact the flavor at all.
Just make you whisk the gravy really well so that it is fully incorporated into your butter
Need Turkey Gravy For A Crowd?
If you are cooking for a crowd this Thanksgiving doesn't stress.
It's been tested and you can easily double to triple this recipe to ensure you have ample amounts of yummy turkey gravy!
My little trick is to make it ahead of time and just warm it up when everyone is ready to eat.
Prepping as much as can will allow you to enjoy the moments (and this recipe is perfect for that!)
If you're making this deeeelcious gravy for turkey, you want to have all the right tools! Make sure you have a really good knife for carving turkey, this will save your pride, bird and fingers!
Turkey Gravy Recipe
The Perfect Turkey Gravy Recipe
A delicious addition to your smoked turkey!
Ingredients
1

tablespoon

butter

1

tablespoon

olive oil

1

carrot

1

rib celery

1/2

yellow onion

2

cloves

of garlic

the neck and giblets (except the liver)

1/2

cup

apple juice

2

Tablespoons

apple brandy

4

cups

homemade chicken stock or turkey stock

4

cups

mixed cooking liquids from your Thanksgiving side dishes

potatoes, peas, green beans, etc

1

teaspoon

black peppercorns

whole

4

sprigs fresh parsley

4

sprigs fresh thyme

1-2

teaspoons

poultry seasoning

2

bay leaves

1/2

cup

dry white wine

turkey pan drippings

all but 2-3 Tablespoons of fat skimmed off

1/2

cup

all purpose flour

salt and pepper

to taste
Instructions
Peel and chop the carrot, celery, onion and garlic. Measure out the 8 cups of liquid (stock plus cooking liquids).

Heat the butter and oil in a saucepan over medium heat. Add the neck and giblets and cook until the meats are cooked through and have taken on a bit of color.

Add the chopped vegetables and garlic, and sauté until the vegetables are caramelized, about 15 minutes. Stir occasionally to prevent sticking and burning. You may need to turn the heat down to low or medium-low.

Mix the apple juice and brandy together, and turn the heat up to medium-high. Add the juice mixture to the pan to deglaze, scraping up the brown bits on the bottom of the pan. Reduce until the juice evaporates to an essence (Approx. 5 minutes).

Add the 8 cups of liquid, peppercorns, parsley, thyme, poultry seasoning and bay leaf. Reduce heat to low and simmer, uncovered for one hour. Season lightly with salt and pepper. Strain this "quick stock" and set aside.

Remove turkey from roasting pan. Pour off pan drippings and reserve. Place roasting pan over high heat (straddling two burners, if necessary deglaze with white wine.

Skim all but 2-3 Tablespoons of the fat from the reserved pan drippings and return the drippings to the pan.

Sprinkle the flour into the pan and cook over medium-high heat, scraping and stirring constantly, for 2-3 minutes.

Pour in the quick stock and bring liquid to a boil over medium heat to thicken.

Taste and adjust seasonings.

Strain through a fine mesh strainer before serving.
Smoke On!

Charlie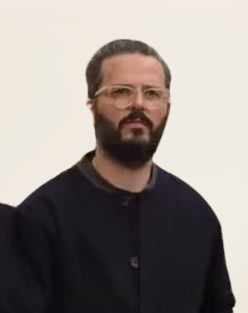 Author: Charlie Reeves
Hi, I'm Charlie, I am head taste tester at Simply Meat Smoking! I love it grilling, smoking, and getting out in the yard with the kids! The family also love to test all my recipes (especially my EXTRA CRISPY pulled pork, smoky pork loin, and ANY SEAFOOD I grill)
You will usually find me playing with the kids, perfecting my brisket bark, or sipping beers with boys around the fire. Can't wait to share all my delicious smoking and grilling adventures with you!

You can read more on our About Us page.
Hungry For More?