Have you switched your internet provider or changed a network code? And disconnected on one of Traeger's Wi-Fi-connected grills?
Changing WiFi Networks with a pairing process isn't complicated. But there are a few considerations to take into account.
It is essential to do these steps in the correct order to avoid any error messages from a connection issue.
Follow this simple WiFi setup guide for the entire process.
Get that grill set up in no time!
The WiFi Function On A Traeger
The WiFi function in a Traeger works the same way as a Bluetooth speaker.
Connect a device and play music.
The only difference is that instead of Bluetooth, a WiFi signal is emitted.
If you can connect to the internet at home then you can easily connect to WiFi on your Traeger. You can then control it from the Traeger App on your phone.
Does Every Traeger Grills Range Have WiFi Functionality?
The Traeger WiFIRE ranges are WiFi connection enabled. Check the model number and range of your Traeger.
Why Would I Need To Change The WiFi?
Set up a new security code on your network.
Changed internet provider and have a new network.
Installed a new WiFIRE controller on your Traeger.
Reset Steps – How To Change WiFi Networks On A Traeger
Follow the below steps to change the WiFi on your Traeger Grill.
Step 1 – Confirm The New Network WiFi is Online & The Signal Strength
Test the new network by connecting to another device.
Make sure the wireless hub is no more than 30 meters from your Traeger.
Step 2 – Forget Network & Factory Reset The Traeger
Turn on your Traeger grill.
Press the menu button.
Navigate to WiFi Info. and confirm.
Press and hold the ignite button for 10 seconds.
Power cycle by turning off and unplugging the grill.
Press the power switch to on.
Wait 10 seconds.
Press the power switch to off.
Plug in and turn the grill back on.
Step 3 – Pair Grill To New Network
When the power cycle is completed, connect to the new network like before.
Make sure your phone is connected to your WiFi network.
Open the app.
Locate the QR code which will be on the pellet hopper lid.
In the app, tap select the + sign to add a new grill and select "I have a QR code".
Scan the code.
It will then ask for your new WiFi network password.
Input the new WiFi password for successful pairing.
Troubleshooting Steps – My WiFi Is Not Connecting
Is Your WiFi Connected To The Internet?
No internet will cause the Traeger Grill to be offline. You can check this by attempting to go online on another device.
If the webpage doesn't connect then do a WiFi reset and wait 10 minutes. If you are still offline, you will need to contact your internet service provider.
Incorrect WiFi Network Password
It could be as simple as a wrong password. We all make mistakes!
Make sure you check if your password is case-sensitive.
Have You Changed Your Internet Service Provider Or Network Password?
Changed the WiFi settings or your internet provider?
This will stop the original connection to your paired devices.
Your Treager or phone will not automatically connect to a new network.
If you have changed ISP or the network password you will need to connect again. As per the initial directions above.
Reset The WiFi On Your Traeger Grill
Multiple devices on networks can sometimes disrupt the signal which can result in your Traeger going offline.
A simple reset can put things right.
– Power cycle your grill and select the menu button on the controller.
– Scroll to WiFi information.
– Press and hold the ignite button for 10 seconds.
– Power cycle again.
– Connect on the app as per the initial directions above.
Have You Installed A New WiFi Module On Your Treager?
There are lots of upgrades that can be installed in your Traeger pellet grill.
One of these is the WiFi module.
If you have installed a new one then you will need to connect to it again. As it will have a different network configuration.
Follow the initial directions above.
App & Device Settings Outdated
A common reason for your pellet grill being offline is out-of-date software. This is likely to happen if you have been using the app for a reasonable time.
There are updates and newer released versions of the Traeger App. So the older versions may get incompatible with any connected devices.
Go to the Account Name tab at the top of the Traeger App.
Compare your current app version with the version on the app store.
If it is out-of-date you can select the current version in the store, which will update automatically.
Cleaning The Device Cache
The cache is information needlessly automatically stored. This varies by device so I have addressed both Apple and Andriod.
Having a high cache can stop the app from working. This is because there isn't enough memory.
Apple
Delete and re-install the Traeger app.
Android
Sign out of the Traeger App.
Navigate to device settings on your Android phone and then to the Traeger app.
Go to storage and then clear cache data.
Sign back in.
Smoke On!

Charlie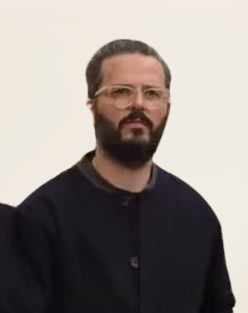 Author: Charlie Reeves
Hi, I'm Charlie, I am head taste tester at Simply Meat Smoking! I love it grilling, smoking, and getting out in the yard with the kids! The family also love to test all my recipes (especially my EXTRA CRISPY pulled pork, smoky pork loin, and ANY SEAFOOD I grill)
You will usually find me playing with the kids, perfecting my brisket bark, or sipping beers with boys around the fire. Can't wait to share all my delicious smoking and grilling adventures with you!

You can read more on our About Us page.
Hungry For More?