Are you looking for some ways to use your leftover tri tip?
There is nothing better than leftovers! Especially midweek when you can't be bothered firing up the grill again!
And with a tasty steak like tri-tip, who wouldn't want more? But there are only so many cold meat sandwiches one can eat…
Want something a bit different for your weeknight dinner?
Look no further.
We've tracked down some awesome meals for you to try with your leftover smoked tri-tip.
Have a read of the guide below for our leftover steak recipes.
Leftover Tri Tip Recipes
Below are 9 favorites way to use leftover tri-tip, let me know which one is your favorite.
The BEST Tri-Tip Sandwich
I know I know. We said we weren't going to do sandwiches…
But this is the BEST recipe. This sandwich recipe is gourmet, convenient, and perfect for tri-tip.
Smoked Tri-Tip Fajitas
Who needs tacos when you can have fajitas?
These tri-tip tacos will melt in your mouth and have you coming back for more.
Smoky, savory, and just a bit spicy- they're a great dinner and a cheap one too! Just make sure you cut the tri-tip into uniform pieces.
Leftover Steak Shepherds Pie
Shepherd's pie is a hearty, filling, and nutritious meal that everyone loves.
This easy recipe is perfect if you're looking for something simple that will feed a lot of mouths.
It's also great you've got a large amount of leftover tri-tip you want to use.
Trip-Tip Spinach Salad With A Creamy Cucumber Dill Dressing
Sometimes you're in the mood for something a bit lighter.
This salad is healthy, tasty, and allergy-friendly.
It can also be made several days ahead and works with both hot and cold tri-tip.
Smoked Tri-Tip Mac and Cheese
Mac and cheese, is the ultimate indulgent comfort food.
This recipe will use up leftover tri-tip. But it'll also make you never want to go back to the same smoked mac and cheese ever again.
It's also cooked on the grill, giving it that extra delicious smoky flavor.
Smoked Tri-Tip Chili
Who doesn't love a good tasty tri-tip chili? This recipe is packed with all the good stuff and will keep you and your family full.
Feel free to add some chili powder if you like your food with more heat.
The BEST Tri-Tip Sandwich
I know I know. We said we weren't going to do sandwiches… But this is the BEST recipe.
This sandwich recipe is gourmet, convenient, and perfect for tri-tip.
Tri-Tip Beef Stroganoff
Ideal for meal prep and winning over anyone within a 5-mile radius of its creamy sauce.
This dish can be made in under 30 minutes and can be served with rice, pasta, or hot noodles.
Beef Stroganoff is great with tri-tip, sour cream, and any spare vegetables you've got.
Creamy Mushroom Spinach Pasta
A scrumptious fail-safe pasta dish.
This recipe doesn't have much of a sauce, so feel free to add an extra flavor of your own.
It can be cooked up in less than 30 minutes and could be a great option for the kids to try!
Smoked Tri-Tip Soup With Vegetables
This recipe doesn't need many ingredients and is lovely on a cold winter night.
It's full of hearty vegetables, leftover tri-tip roast and 2 cups beef broth.
Get cooking and whip up this hearty dish tonight!
Slow-Cooker Shredded Beef Tacos
This recipe uses tri-tip instead of ground beef. So, it's
it's also great for enchiladas, quesadillas, and tri-tip nachos (instead of ground beef)
You can leave your beef to its own devices during the day. Come back at night and you've got a meal just nearly ready!
This recipe is also ideal for parties or as a cheap and simple dinner.
Alternative Tri-Tip Leftover Ideas
If none of these recipes are catching your eye, don't despair.
Not all dishes are for everyone.
Here are some more ideas that could help you come up with your own.
Stir-Fry
Stuffed Peppers
Burritos
Steak Masala
Steak Pot Pie
Fried Rice
Crostini
Is Leftover Tri-Tip A Good Idea?
Yes! You've come to the right place.
There's no need to waste a perfectly tasty leftover steak.
You can make a complete meal with leftover meat and some simply added extras.
How Long Is Leftover Steak Good For?
Leftover beef is good for around 3-5 days.
Be sure to seal your cuts of meat in an airtight container and refrigerate.
When reheating the meat aim for an internal temperature of 165 F for at least 20-30 minutes.
How Do I Reheat Tri-Tip Steak?
Three are four ways to reheat tri tip.
Popular methods for reheating include; in the oven, air fryer, on the grill.
Be sure to use a meat thermometer to make sure that the steak is reheated properly.
And now, let's get onto the recipes.
Food waste is the worst. But sometimes we simply cook too much. So; try out these recipes next time you have an abundance or you're looking to change things up.
What's your favorite leftover tri-tip recipe?
Smoke On!

Charlie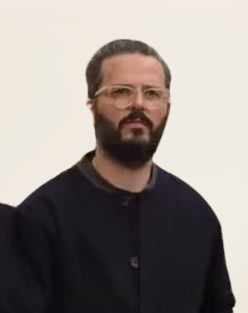 Author: Charlie Reeves
Hi, I'm Charlie, I am head taste tester at Simply Meat Smoking! I love it grilling, smoking, and getting out in the yard with the kids! The family also love to test all my recipes (especially my EXTRA CRISPY pulled pork, smoky pork loin, and ANY SEAFOOD I grill)
You will usually find me playing with the kids, perfecting my brisket bark, or sipping beers with boys around the fire. Can't wait to share all my delicious smoking and grilling adventures with you!

You can read more on our About Us page.
Hungry For More?