My smoked mushroom recipe is a family favorite!

I find that mushrooms are a fantastic and often overlooked ingredient.

They are bursting with a natural, somewhat earthy flavor and have an amazing texture.

You can use any mushrooms for this recipe. You can never go wrong with a good old button or Portobello.

However, I like to use a combination of mushrooms such as oyster, porcini, shitake, chanterelle, and Enoki.

Let's find out how to do it!
How to Smoke Mushrooms
There is a detailed recipe below on how to smoke mushrooms. It outlines exactly how to smoke them and what flavors you can use.

My favorites to use include rosemary and chili flakes. Before we jump into the recipe let's look at the different types of mushrooms you can use and what they pair well with.
Use your favorite flavored wood or wood chips for mushrooms. My favorite wood so smoke these with is hickory. These go great through simple pasta with some fresh herbs, and a white wine sauce, or as a filling in a beef burger.
The Different Types of Mushrooms to Cook With
First we are going to look at the different types of mushrooms, the best ones for cooking then we will look at how to smoke this delicious fungus!
White "Button" Mushrooms
You will find this variety in are three sizes; small "buttons", medium, and large "jumbo". They have a woodsy flavor becomes will get stronger when cooking.
Serving Suggestions: salads & soups.
Crimini "Brown" Mushrooms
Crimini mushrooms are very similar to the button mushroom in size but you will find that they are much firmer. They have a stronger flavor and are more intense than the button mushroom.
Serving Suggestions: Salads, smoked, soups, and entrées.
Oyster Mushrooms
Oyster mushrooms have a light to dark brown, funnel-shaped cap with whitish-yellow gills running up a short off-center stem.
Serving Suggestion: Its texture makes it a great compliment to chicken, seafood, and pork.
Portabella Mushrooms
Portabellas are large brown mushrooms, with a large, light tan cap. Portabella mushrooms doesn't have a lot of moisture, this means they are more earthy in taste and meaty in texture.
Serving Suggestion: Can be smoked, baked, or deep-fried. They are a great meat substitution due to their meatiness.
Shiitake Mushrooms
Shiitakes are very large and will have a brown cap. They have a soft spongy feel but still, give off a meaty flavor and texture
Serving Suggestion: Great in pasta, stir fry, and smoked.
King Oyster Mushrooms
King oyster mushrooms usually have a thicker stem that is white, and a really light tanned color top. They are chewy and have a really thick fleshy middle.
Serving Suggestion: These work well in many ways such as sautéing, stir-frying, smoking, and grilling.
Charlies Smoked Mushrooms Recipe
Print Recipe
Smoked Mushrooms Recipe
This is a very simple recipe to give a new depth of flavour to your mushrooms. This recipe does not include many ingredients, and to be honest I don't think that any more are needed. The Wood chips give these mushrooms an amazing natural depth of flavour.
Ingredients
Crushed chili flakes

to taste

1

sprig fresh rosemary

1

sprig fresh oregano

1/2

teaspoon

coarse salt

1/4

teaspoon

freshly ground black pepper

3

tablespoons

olive oil

12

ounces

of your favorite mushrooms

stems trimmed, wiped clean, and sliced
Instructions
Preheat your smoker to a medium-high heat, following your smokers instructions.

In a bowl mix together the chili flakes, rosemary, oregano and salt & pepper.

In a separate bowl mix together your selection of mushrooms and olive oil.

Combine your spice mix with your olive oil mushrooms.

Place your mushrooms in an aluminum tray and smoke for 30 minutes.

Turn your smoker up to 450°F. Smoke for a further 15 minutes. You can smoke for less time if you would prefer the mushrooms to be a little moister.
What to Do Next?
Once you have mastered smoked mushrooms, have a read of some of our guides below. They will help you become a better pitmaster!
Read: Vegetarian BBQ Recipes
Read: Mold in Your Grill? We will show you how to get rid of it!

Do you have a favorite smoked mushroom recipe? I would love to hear in the comment section below.
Smoke On!

Charlie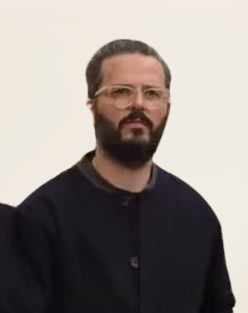 Author: Charlie Reeves
Hi, I'm Charlie, I am head taste tester at Simply Meat Smoking! I love it grilling, smoking, and getting out in the yard with the kids! The family also love to test all my recipes (especially my EXTRA CRISPY pulled pork, smoky pork loin, and ANY SEAFOOD I grill)
You will usually find me playing with the kids, perfecting my brisket bark, or sipping beers with boys around the fire. Can't wait to share all my delicious smoking and grilling adventures with you!

You can read more on our About Us page.
Hungry For More?