Have you recently purchased a Masterbuilt Smoker and need some Masterbuilt Smoker recipes?
You are in the right place.
Getting a new smoker is one of the most exciting things we can do! We all know about smoked brisket and ribs, but what else is out there?
In this post, I will give you 10 Masterbuilt smoker recipes you may not have thought about doing! All of these recipes can be done with any type of smoker.
Just make the necessary adjustments for your particular smoker, if it is electric, gas, charcoal, pellet, offset, or even your own homemade smoker. 
Our Favorite Masterbuilt Smoker Recipes
Whenever I fire up my Masterbuilt smoker, these are some of my favorite recipes to cook!
Smoked Duck Jalapeno Poppers 
Who does love jalapeno popper? Imagine how much better they are when stuffed with juicy duck and wrapped in crispy bacon
Smoked Pig Shots
Imagine how good sausage that is wrapped in bacon and topped with cream cheese is! These are the perfect appetizer.
Smoked Pork Belly Strips
Have you tried smoked pork belly strips? Cut like this they have a even more surface area to get super crispy and delicious.
Applewood Smoked Turkey Breast
This smoked turkey breast is super juicy and delicious, plus it takes half the time of a whole turkey. It makes a for a wonderful meal and even better sandwiches the next day.
Salmon Burnt Ends
These juicy, crispy, caramelized salmon bites will be gone before you even blink.
Smoked Stuffed Meatloaf
What better than meatloaf? Smoked meatloaf stuffed with cheese and wrapped in bacon, DROOOOL! Take your family favorite to the NEXT level! This is nothing better than a cheesy center!
Smoked Duck
What could be better than juicy, smoky duck with crispy skin?
Smoked Pork Belly Burnt Ends
Pork belly burnt ends are essentially crack. Once you have some you will not be able to stop.

This is another side dish, but I would be lying if I haven't made enough for a main.
Sweet Chilli and Ginger Hot Smoked Salmon
This hot smoked salmon in a glaze of sweet chilli and ginger will have your guests drooling. It's quick to prepare and even easy to cook/
The Texas Twinkie
The Texas Twinkie does require you to have leftover brisket from another smoke, but that's never usually an issue!

Texas Twinkies are like if jalapeño poppers had a baby with your go-to meat – they are just incredible. I can almost guarantee you are going to LOVE these. 
Smoke On!

Charlie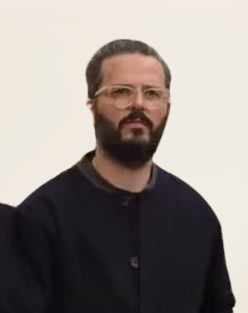 Author: Charlie Reeves
Hi, I'm Charlie, I am head taste tester at Simply Meat Smoking! I love it grilling, smoking, and getting out in the yard with the kids! The family also love to test all my recipes (especially my EXTRA CRISPY pulled pork, smoky pork loin, and ANY SEAFOOD I grill)
You will usually find me playing with the kids, perfecting my brisket bark, or sipping beers with boys around the fire. Can't wait to share all my delicious smoking and grilling adventures with you!

You can read more on our About Us page.
Hungry For More?