Ice cream with brisket?
It may not sound tasty but you'll love it.
As the name suggests, brisket ice cream is a combination of ice cream and smoked beef brisket drippings.
There are different creative flavors and recipes to try with this meaty dessert.
You can use vanilla, chocolate, and strawberry ice cream as the base of your brisket ice cream.
3 Epic Brisket Ice Cream Recipes
Brisket Drippings Ice Cream
To prepare brisket ice cream
Mix the fat drippings from the smoked brisket with cream, sugar, milk, and eggs, churn and freeze it.
Top the brisket fat ice cream with strips of brisket.
The result is brisket-flavored ice cream. It's a delicious salty appetizer served with a sprinkle of sea salt, olive oil, and pepper.
Brisket Pastrami Ice Cream
To prepare:
Layer the pastrami with triple vanilla bean soft serve, hot brown sugar fudge, and honey pecans. Scoop the ice cream and top it with strips of pastrami.
Brisket Sundae
Ingredients:
2 cups of smoked brisket, diced
1/4 cup maple syrup
4 bacon strips
Half and half cream- 1 cup
1 cup of sugar
2 tsp of vanilla extract
½ cup BBQ sauce
To prepare:
1. Preheat your oven to 375 degrees
2. Add your brisket and maple syrup to a frying pan over low heat until the maple syrup thickens. Set it aside to cool down.
3. Cook the bacon for 15 minutes and crumble it in a paper towel. Keep the fat aside.
4. Add your half and half, sugar, heavy cream, and vanilla extract in an ice cream machine. After 10 minutes, add the bacon, bacon crumble, and some brisket. Drizzle the homemade ice cream with BBQ sauce at a lower speed. Store the ice cream in a freezer.
5. Scoop to customers or friends and top it with some strips of brisket and a drizzle of BBQ sauce. Enjoy your barbecue ice cream.

Want More Dessert Recipes?
Do you love dessert as much as me? I have lots of delicious dessert recipes below.
Smoked Pineapple in Brown Sugar
Smoked Peaches Cinnamon and Brown Sugar Drizzle
Prosciutto-Wrapped Smoked Brie Recipe
Would you try brisket ice cream?
Smoke On!

Charlie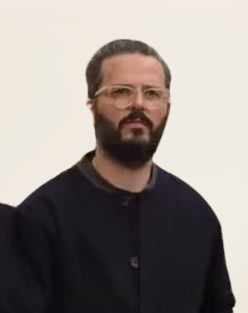 Author: Charlie Reeves
Hi, I'm Charlie, I am head taste tester at Simply Meat Smoking! I love it grilling, smoking, and getting out in the yard with the kids! The family also love to test all my recipes (especially my EXTRA CRISPY pulled pork, smoky pork loin, and ANY SEAFOOD I grill)
You will usually find me playing with the kids, perfecting my brisket bark, or sipping beers with boys around the fire. Can't wait to share all my delicious smoking and grilling adventures with you!

You can read more on our About Us page.
Hungry For More?