No one wants to eat tough chewy meat!
To get that delicious tender meat, you need a meat tenderizing hammer!
You might have also heard it called; meat mallet, meat pounder, or meat hammer.
When used properly, the meat hammer breakdown the connective tissue in the meat.

So if you haven't used one before you'll learn EXACTLY how to use one here!
Benefits Of Using Meat Tenderizer Hammer.
Meat tenderizer hammers are the fastest among other meat tenderizing tools. They speed up cooking time by softening tough fibers in the meat. 


The meat mallet can be used on different cuts of beef, even the cheap cuts like round eye steak. They help tenderize chicken and tough meat,


The meat hammer is dishwasher safe, so no need to struggle with handwashing it. It is also an affordable kitchen tool.


Healthier than adding chemicals or excess salt to your meat to tenderize it.
Types of Meat Tenderizer Hammers.
Meat hammers are typically made out of aluminum, wood, or stainless steel. There are two common types of meat hammers.
The first type is similar to a mallet with a flat side and a spiky side. This is the most common type of meat hammer and the best for getting tender meats.


The second type is the blade tenderizer or blade meat tenderizer. It has a series of sharp blades on its side. The stainless steel blade meat tenderizer can cut through tough muscle fiber.
Other types are the meat scrolling tenderizer and the meat cube tenderizer. The meat scrolling tenderizer is better for thin meat cuts. The meat cube tenderizer is best used on large chunks of meat.
When to use a Meat Tenderizer Hammer.
A meat hammer is best used when dealing with tough meat. It can be used for cuts of meat like rib eye, pork chops, skirt steak, or boneless chicken. The meat hammer should not be used on seafood. 
How to use a Meat Tenderizer Hammer.
Follow these quick steps to tenderize steak or any cuts of meat.
Step 1.
Right before cooking time, place the piece of meat on a chopping board and trim off excess fat.
Step 2.
Use the flat side of the meat hammer to pound the meat in a straight downward motion. Then use the spiky side of the hammer to tenderize the meat. This will weaken the tough muscle tissue.
Using a meat tenderizer tool alongside a marinade can make the meat more tender. The marinade makes the meat surface softer and gives it a juicy flavor.
It is very important to make sure the marinade contains an acidic solution. The acidic solution could be lime juice or lemon juice. A fruit-based component like papaya juice or kiwi juice can be added to the marinade as well.
Using a meat mallet right before will aid marinade saturation.
How to use a Meat Tenderizer Hammer on Chicken Breast.
The meat hammer can be used to get thin chicken breasts for stuffing and rolling
Step 1.
Place the chicken breast on a chopping board and put two pieces of plastic wrap on it.
Step 2.
Use the flat side of the meat mallet to pound the chicken in a circular motion to your desired texture.
What do you use to tenderize meat?
Smoke On!

Charlie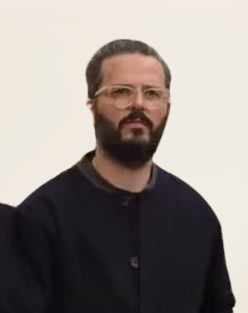 Author: Charlie Reeves
Hi, I'm Charlie, I am head taste tester at Simply Meat Smoking! I love it grilling, smoking, and getting out in the yard with the kids! The family also love to test all my recipes (especially my EXTRA CRISPY pulled pork, smoky pork loin, and ANY SEAFOOD I grill)
You will usually find me playing with the kids, perfecting my brisket bark, or sipping beers with boys around the fire. Can't wait to share all my delicious smoking and grilling adventures with you!

You can read more on our About Us page.
Hungry For More?