Serving a large bowl of freshly grilled mussels with a side of crusty bread is a real show stopper.

It's one of my favorite seafood appetizers alongside cold smoked salmon!
Mussels are cheap, easy to cook, and damn tasty! In this post. I'm going to clear up some of the most common questions about mussels.

I will also give you my super easy, super delicious recipe for grilled mussels, using nothing but your traditional grill!
Hungry Now? Jump straight to my grilled mussels recipe.
Are You Wondering How Many Mussels Per Person You Need?
If you're planning 1 or 2 other appetizers before dinner, you need about 1/4 pound of mussels per person, that's 4-6 medium mussels. If you are only having mussels as the appetizer aim for around 12 mussels per guest with two thick slices of crusty bread.
How to Choose and Clean Musselssm
Choose only tightly closed, full shells; remove any broken, chipped, damaged, or open shells.

Soak for 20 minutes in fresh water. The sand and salt will fall away as the mussels breathe.

Some of the mussels may have byssal threads, or "beards," that show up after being soaked. Pull the beards towards the hinge (not towards the opening) and pull out any hanging threads.
How Long Does it Take to Grill Mussels?
Cooking will take 5 to 10 minutes on a medium-high temperature grill. I highly recommend closing the lid on your grill or finding a cover to cover the mussels. This will help steam the mussels and cook them faster.
How to Set Your Grill to Medium-High
You should be able to hold your hand about an inch over the cooking rack for 2 to 3 seconds before pulling it away from the heat. Or if you are using a gas or electric grill set the knobs to halfway.
How Can You Tell When Mussels are Done?
Always wait until the mussel opens. This should take anywhere between 5 and 10 minutes. Discard the ones that do not open.
Some people like their mussels just barely cooked, they're still soft and tender. Whereas others prefer grilled mussels until they're almost smoked, with the flesh slightly tougher and almost crunchy on the edges. If you want to get my smoked mussels recipe you can get it here.
Different people enjoy different doneness and cooking times, however, you must cook them at least until their shells open.
How to Make Grilled Mussels on the Grill
Print Recipe
Grilled Mussels Recipe
A simply yet delicious grilled mussels recipe using a traditional gas or charcoal grill. This grilled muscle recipe is a simple recipe that you can easily elevate to suit your own pallet and style. This recipe calls for around 12 mussels for each guest as a starter. For a main course I would advice 20 – 25 mussels per guest.
Equipment
Gas or charcoal bbq

Large pot or sink with a plug
Ingredients
48

Fresh mussels

Parsley

Sea salt

Fresh cracked black pepper

Chili
Instructions
Choose only tightly closed, full shells in good condition. Remove any broken, chipped, damaged, or open shells before cooking.

Preheat your gas or coal barbecue to medium-high heat.

While your grill preheats, soak the mussels for 20 minutes in fresh water. The sand grit and salt will fall away as the mussels breathe and filter the freshwater. Some of the mussels may have byssal threads, or "beards," that show up after being soaked. Pull the beards towards the hinge and pull out any hanging threads.

Put the cleaned mussels on the hot grill and cover. Try not to open the cover for at least 5 minutes. At 5 minutes open to check how they are cooking. Remove any mussels with tongs that have opened.

Continue this process for the next 5 or so minutes or until all mussels have opened. After 10 minutes discard any mussels that have not opened.

Garnish with fresh lemon wedges, parsley, cilantro, fresh-cut chili, sea salt, and freshly cracked black pepper. Serve with a side of grilled crusty fresh bread. Serve and enjoy
What are the Health Benefits of Mussels?
Mussels are one of the most well-rounded foods to be included in your diet. They are high in zinc and iron. As well as other minerals, vitamins A and B12. Mussels are a fantastic protein source, low in calories and low in fat.
What is a Black Mussel?
A Black mussel is a common name for several mussels, however, most commonly people are usually referring to Choromytilus meridionalis, a species of mussel only found along the southern African coast. Most common from central Namibia to Port Elizabeth.
What are The Hairs on the Mussels?
If you use wild mussels, these may have hairy growths, commonly called 'beards' that need to be removed. The beards are harmless but have a strange taste and texture. To remove the beard simply hold the mussel and pull the beard towards the hinge of the mussel
What Happens If I Eat Unopened or Dead Mussels?
Eating dead or unopened mussels will result in you being very sick or getting 'seafood poisoning'. Which is nasty and in some cases deadly.
Often you will have diarrhea, vomiting, and in most cases a combination of the two. These symptoms will soon be followed by strange sensations that may include numbness or tingling in your mouth, headache, dizziness, and a reversal of hot and cold temperatures.
If you think you might have digested a dead or unopened mussel consult your doctor asap.
Where is The Best Place to Buy Mussels?
You can buy mussels frozen, fresh, or marinated. I highly recommend fresh or marinated.
Most fishmongers and good supermarkets will have fresh mussels.
When buying mussels the fresher the better.
Smoke On!

Charlie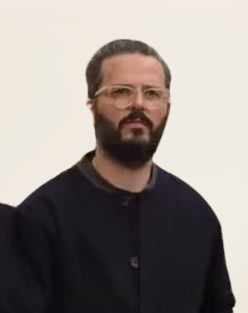 Author: Charlie Reeves
Hi, I'm Charlie, I am head taste tester at Simply Meat Smoking! I love it grilling, smoking, and getting out in the yard with the kids! The family also love to test all my recipes (especially my EXTRA CRISPY pulled pork, smoky pork loin, and ANY SEAFOOD I grill)
You will usually find me playing with the kids, perfecting my brisket bark, or sipping beers with boys around the fire. Can't wait to share all my delicious smoking and grilling adventures with you!

You can read more on our About Us page.
Hungry For More?