I bet you have pan-fried, grilled, and baked your salmon.
But have you tried cooking your salmon on a salt block?
It is the perfect way to add a light seasoning as well as cook it to perfection!
Find exactly how to master salt block grilling below!
What are Himalayan Salt Blocks?
First of all, let's dive into what these salt blocks are. Himalayan salt blocks are essentially pink salt blocks that are mainly used to cook and serve food. However, they can function just like any other cookware.
This salt block, for example, can be used on the stove and in the oven, just like a glass crockpot. But that's not all! It can also be used as a cold serving platter. Just stick it in the fridge for an hour or so.
Salt blocks that have been chilled are extremely useful. Not only does it level up your plating or serving game. But it also makes any type of food you serve look extremely aesthetic.

Trust us, you'll be the talk of the party and everyone will whip out their phones to snap a picture.
This chilled block of salt can be used to serve up any cold foods, such as:
Raw sashimi
Cheese
Cold meats or cold cut meats
Fruit
Ice-cream or sorbet
And much more!
Consider these cold blocks to be huge chilled salt plates that add just the right amount of salty flavor to any food, exciting everyone's taste buds.
Are There Health Benefits to Cooking With Himalayan Pink Salt?
You might be wondering what the difference is between Himalayan pink salt and regular table salt.

Well, it's actually considered to be healthier than regular salt. This is because it contains a more minerals.
Everyday table salt mainly consists of sodium chloride and not much else. Himalayan pink salt, on the other hand, contains calcium, potassium, iron, magnesium, and, of course, sodium chloride.
As a result, it is said to provide a wide range of health benefits. Such as, improving sleep quality, regulating blood sugar levels, preventing respiratory diseases, and much more.
Cooking Himalayan Salt Block Salmon — Charcoal Grill Method vs Baking Method
Before you do anything, you'll want to make sure that you start with a completely dry salt block.

This is because even a little bit of water can cause the salt to crack as soon as it comes into contact with heat.
What Other Seafood Can You Cook on a Salt Block?
I have seared shrimp, fish, and scallops, chicken on a salt block. They all cook up perfectly.

What Is the Baking Method?
You don't want to immediately expose the salt to high temperatures. This sudden transition can also lead to the block cracking prematurely. To prevent the block from heating up too quickly, you'll need to preheat it first — slowly.
You can do this by turning on your stovetop and setting it on low heat. Then place the block onto the heating element.
Once the salt has warmed up a little bit, you can place it on top of a baking tray. Just make sure that you've got some oven mitts on before you touch the hot block.

Next, put your piece of salmon atop the block and slide the whole thing into the oven.
Then just bake your salmon as you normally would. It's as simple as that!
What Is the Grilling Method?
This time you'll want to set on top of the grill grates of your outdoor grill. Once again, you'll need to keep in mind that immediate exposure to high heat will cause little cracks to form on the surface of your block of salt.
Hence, you should place it on the grill while it's still preheating. This way, the salt can heat up slowly with the grill. If you've got a gas grill, then just you need to start it on low heat and slowly increase the heat in tiny increments.
During this time, you should keep a close eye on the temperature of the block. We suggest investing in an infrared thermometer. This will allow you to get a temperature reading without touching the hot block.
Wait until your infrared thermometer registers a temperature of 350 °F to 400 °F. Then go ahead and drizzle a little olive oil on top of the salt block and place your marinated salmon on top.
Then just flip the fish accordingly, and everything's ready to serve!

Note: Another great method is; to sous vide your salmon, this ensures your salmon is tender and flaky. Or you can try cedar plank salmon, it gives it a smoky flavor in under 10 minutes.
Try This Himalayan Salt Block Recipe Out!
Here's one of our favorite Himalayan Salt Block Salmon recipes that we always find ourselves making over and over again!

This dish can be prepared and cooked in under 25 minutes. It doesn't involve a long list of ingredients but it packs some serious flavor.
So, first off, you'll need:
1 tablespoon of olive oil
2 tablespoons of finely chopped fresh chives
A salmon fillet (preferably 600g)
Some pepper — but this is completely optional
For this recipe, you'll need to use the grilling method that we mentioned earlier.

Step 1:
While the block of salt is heating up on the grill, take the time to marinate your salmon fillet. Next, oil the surface of your hot block and place the fish on top with the skin faced down.
Step 2:
Grill it on the first side for 8 minutes, then flip the fillet. You'll want to let it cook for another 7 minutes.
Step 3:
Then place it on the grill for 1 minute if you want grill marks on it.
And that's all there is to it! After that, the salmon's ready to serve! We weren't kidding when we said this recipe was super simple.
How Do I Clean the Salt Block?
Unlike standard baking trays or frying pans, you should never use soap to clean your block of pink salt. However, you are welcome to use water.

We recommend that you use a clean, moist washcloth. Simply wipe away any oils or other food particles after the block is no longer hot or warm to the touch.
Having said that, if a large 8×8 inch salt block is exposed to a sufficient amount of water, it can begin to dissolve. Please keep this in mind, and refrain from immersing the block in water.
And, just as you must dry the slab of salt before using it to cook, you must also dry it before storing it. If you're having trouble drying it, you can wrap it in a dry towel and wait for it to dry.
Other Ways to Grill Salmon
Salmon is a favorite at our house! Below are some of the other ways to cook salmon
Salmon Grilled On a Pellet Grill
Smoked Salmon With a Brown Sugar Rub
This recipe isn't very complicated and we find that it's suitable for pretty much any occasion.
Invited some friends over but don't know what to make? This salt block grilled salmon will undoubtedly impress them.

And they'll be blown away at the fact that you went to the trouble of grilling it on an actual block of Himalayan salt.
Smoke On!

Charlie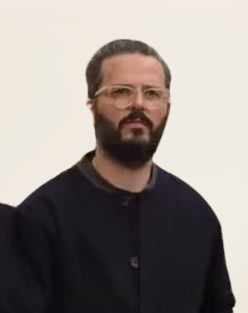 Author: Charlie Reeves
Hi, I'm Charlie, I am head taste tester at Simply Meat Smoking! I love it grilling, smoking, and getting out in the yard with the kids! The family also love to test all my recipes (especially my EXTRA CRISPY pulled pork, smoky pork loin, and ANY SEAFOOD I grill)
You will usually find me playing with the kids, perfecting my brisket bark, or sipping beers with boys around the fire. Can't wait to share all my delicious smoking and grilling adventures with you!

You can read more on our About Us page.
Hungry For More?