Turkey tails -those in the know say this is one the tastiest part of the bird.

Smoked turkey tail is a bit of a delicacy these days and hard to find, but they are well worth the hunt.
Turkey tails, or parson's nose, pope's nose, or sultan's nose as it's also known, is the gland that attaches the feathers to a turkey's body.

As a gland, it's full of the natural oils the bird uses to preen itself, so it's high in fats, cholesterol, and calories.
The cut is mostly fats, bone, and skin with a small amount of flesh in between.

They can be roasted, boiled, baked, or smoked. They are best cooked at low heat, for an extended period to render off the fat and produce glorious crispy skin.
Internal Temperature of Turkey Tails
You need to cook turkey tails until they reach an internal temperature of 140°F-145°F.

Make sure you test the temperature with a meat thermometer in the thickest part of the tail.
Cooking Pre-Smoked Turkey Tails
Even though the pre-cooked tails are just needing reheating, it is important to warm through completely.

It's recommended that the oven sits at 250F until the turkey is completely heated through. Reheat slowly at a low temperature to prevent the cut from becoming dry.
Turkey tails are a good alternative to smoking an entire spatchcock turkey, it quicker and has the same juicy meat.
How Do You Cook Turkey Tails?
The aim of cooking turkey tails is to have moist tender insides surrounded by tasty, crispy skin.
As with any other poultry, it's important to cook correctly and get the internal temperature up to avoid any contamination or bacteria and subsequent food poisoning risks.

Below we have 3 delicious ways for cooking turkey tail. Each one has it own timings but just remember you need to reach an internal temperature of 140°F-145°F.
1. Smoking The Turkey Tail
Smoked turkey tail is a delicacy all its own. The heat renders off the fat, leaving crispy skin and succulent centers.
Combine in a large bowl your favorite dry herbs and spices to make a dry seasoning mix, and toss through the turkey tails so they are well coated and covered.
Lay the pieces out on smoking racks, leaving space between each to allow the smoke to circulate and permeate each piece during cooking. Applewood is a good choice wood for smoking turkey.
Smoke for about 4-6 hours, depending on the size of the pieces, checking the internal temperature with a probe. Keep an eye on the skins to ensure they don't burn or dry out excessively.
2. Boiling
Line the tails in a single layer along the bottom of a large pot. Add chicken broth and seasoning and bring to a boil.

Then reduce the heat to medium-low simmer and cover, cooking for 30 minutes, turning once.
Boil the tails for at least 30 – 45 minutes on medium heat before adding the green beans, collard greens, or any dried beans.

After cooking for another hour over e medium heat, the tail should start to separate from the bone and can be broken up with a fork.
3. Baking Turkey Tail
Laying the turkey tails in a pot or covered dish, with enough chicken broth to keep the meat moist while heating.

Cover the dish of turkey with foil and place in oven, set to 275°F. Cooking time is around 5 minutes per pound at a temperature that is low enough to not cause the heat to draw moisture away from the meat, but high enough it won't take hours to reheat.
pieces can also be coated with a dry seasoning or marinade and baked on trays at a medium heat.
Recipe For Baked Turkey Tails
Below is a delicious recipe for baked turkey tail.

Prepare a marinade of white vinegar, soy sauce, dark brown sugar, cloves of garlic chopped, ground black pepper, seasoning salt, and finely diced onion. Stir thoroughly.

Rinse turkey tails (2 to 3 pounds) and pat dry with a paper towel.

Place the tails in the bowl of marinade for approximately 45 minutes. stir partway through.

Preheat your oven to 375 degrees Fahrenheit.

Line the baking sheet with aluminum foil and place a wire rack over the baking sheet.

Spray the rack with non-stick olive oil cooking spray.

Line the tails along with the rack, leaving a gap around each tail.

Bake for about an hour at medium heat, or until meat is cooked and the turkey skin is crispy. Wh

Prepare turkey gravy and a side sauce by combining white vinegar, soy sauce, chopped yellow onion, chopped green onion, hot pepper flakes, and grape tomatoes in a large glass bowl.

Serve immediately. Leftover portions can be stored in an air-tight container in the fridge. Turkey is good for 2-3 days in the fridge.
Does your family eat turkey tail or do you prefer the traditional cuts?
Smoke On!

Charlie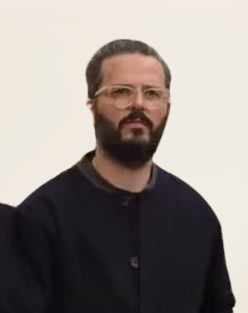 Author: Charlie Reeves
Hi, I'm Charlie, I am head taste tester at Simply Meat Smoking! I love it grilling, smoking, and getting out in the yard with the kids! The family also love to test all my recipes (especially my EXTRA CRISPY pulled pork, smoky pork loin, and ANY SEAFOOD I grill)
You will usually find me playing with the kids, perfecting my brisket bark, or sipping beers with boys around the fire. Can't wait to share all my delicious smoking and grilling adventures with you!

You can read more on our About Us page.
Hungry For More?