Everybody loves a good BBQ!
What's better than everybody getting together, enjoying the atmosphere as well some grilled burgers or wings?
The only downside to an outdoor barbecue is that someone is always stuck with cleaning the grill grates.
Burnt stubborn food residue and tough grease stuck on a dirty grate are irritating.

It may feel like it's impossible to remove everything despite scrubbing at it for hours.

However, cleaning doesn't have to be a frustrating experience after a BBQ session. Discover our guide to understanding how to clean a stainless grill grate easily.
Quick Note: If you have a cast-iron grill this isn't the cleaning guide for you. Head over to how to clean cast iron grill grates here.
What NOT to Do to Your Stainless Steel Grill
The first and most crucial grill cleaning tip is; DO not use any harmful chemicals to clean. The two common cleaning solutions that people mistakenly reach for are bleach and oven cleaner.

Both contain sodium hypochlorite and sodium hydroxide. These will damage stainless steel, and it's important to note that they're toxic.

This means that you shouldn't use them on any clean cooking surface that comes in contact with food.

So, what should you use? There are cheaper and safer non-toxic options out there that will leave your steel grill shiny and clean.
What You Need to Clean Your Stainless Steel Grates
When cleaning stainless steel grates, you want to make sure that you're not damaging them.

That's why you have to be super particular about the types of cleaning tools and solutions you use.

But just because you've got to be specific does not mean that you've got to spend a lot of money. In fact, we've got quite a few DIY solutions that you can make with things that you'd already have around the house.

For items, tools, and ingredients, you'll want to have:
Grill brush, stiff nylon scrub brush, or a stainless steel BBQ scraper
Dishwashing liquid and clean water, a soapy water solution, or Citrusafe Grill Cleaning Spray
A soft cloth or clean towel
The overall cleaning process can be simplified into four easy steps
Scrape the stuck-on food
Soak the dirty grill
Scrub with soapy water
Rinse off the soapy solution to reveal a clean grill.
Two Cleaning Techniques for Stainless Steel Grills
Stainless steel can handle a lot. This material can withstand extremely high and intense heat, and they aren't prone to develop any rust or corroding.

Stainless steel surface is that it's capable of shining and looking like new once cleaned — unlike cast iron grill grates.

We've come up with two ways to leave your gorgeous grill grates looking absolutely spotless.
1. Soaking Your Grill
Soaking them in a soapy solution before scrubbing them can do wonders in getting rid of baked-on food, food residue, or any tough stain. Unfortunately, grill grates aren't as small as dishes.

So, you'll need to find a big enough sink or container to soak it in.

Once the grill grates are cooled down, place them to soak in a soapy solution.

We recommend that you use a combination of dishwashing liquid, warm water, and baking soda. Leave the grill grates to soak for a minimum of two hours. But we suggest leaving them to soak overnight for the best results.

After done soaking, go in with a scouring pad to remove any food buildup from burnt-on food.

Once done scrubbing, go ahead and rinse the grill grates off with some warm water or hot water, and your grill grates are ready for cooking once more.
If you're looking for an eco-friendly grill cleaner, you can make one from simple ingredients. Mix baking soda with a bit of water to create a baking soda paste, and combine it with vinegar to completely clear away all dirt and oil.

2. Burnoff, Brush, and Rinse

If you're really struggling with stubborn food remnants and soaking doesn't work, then this method will definitely get rid of them.

Wrap the stainless steel grill grates in extra heavy-duty foil and place them back on your charcoal grill or another grill.
Make sure that the heat exceeds 520°F and place the grill cover on top. Leave it to 'cook' for around 15 to 20 minutes.

Once done, remove the aluminum foil and scrape the burnt food remnants. Use a grill brush or stainless steel BBQ scraper for this task.

Everything should just flake right off. After that, you just have to wash away the burnt residue with hot water and dishwashing soap.

Once you have finished the grates, such sure you clean the grill lid. You will be surprised how much grime accumulates on it.
Which Grill Brushes and Grill Cleaning Tools Work?
We highly recommend that you invest in a stainless steel BBQ scraper or a stiff nylon scrub brush.

These not only work on stainless steel grill grates, but they're okay to use for cleaning cast iron cookware.

To avoid intense cleaning sessions, you should begin cleaning your grill grates as soon as the cooking process is complete.

You won't want to wait too long for them to completely cool down because that's when the food bits will harden. It becomes even more challenging to remove.

Cleaning your grill grates regularly (and after each use) is very important. Clean grill grates not only preserve the great taste of your food but it ensure that you're not consuming anything that you shouldn't be eating.
Can Grill Brushes Be Hazardous to Your Health?
Yes, grill brushes can be bad for your health.

While those that come with nylon or synthetic bristles aren't too bad, the ones that come with metal bristles are almost lethal.

Unfortunately, the bristles of these brushes tend to fall out after a couple of uses.

And of course, whatever goes on your grills comes into contact with your food. It's very likely that you might ingest one of those metal bristles if you do use a wire grill brush to clean your grill grates.

We're sure that we don't have to explain how deadly it is to consume metal. It's always safer to use a stainless steel BBQ scraper or a stiff nylon scrub brush to clean your grill grates.
How to Care for Your Stainless Steel Grill Grates
Lastly, it's very important that you prioritize proper care for your stainless steel grill grates.

It doesn't matter how clean it is if you're damaging it during the cleaning process. In order to avoid heavy clean-ups, it's best to prevent your food from sticking to the grill in the first place.

Unlike cast-iron grates, you should not use vegetable oil on your stainless steel grill grates after every use. Instead, focus on oiling your food to prevent them from sticking to the stainless steel surface.
We hope that our foolproof guide to cleaning stainless steel grill grates has helped you.

Keep your grill grates clean, and keep enjoying those outdoor barbecue sessions! Do you know any other ways to clean stainless steel grill grates?

Let us know in the comments below.
Smoke On!

Charlie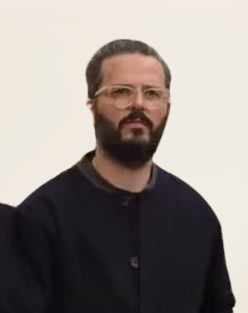 Author: Charlie Reeves
Hi, I'm Charlie, I am head taste tester at Simply Meat Smoking! I love it grilling, smoking, and getting out in the yard with the kids! The family also love to test all my recipes (especially my EXTRA CRISPY pulled pork, smoky pork loin, and ANY SEAFOOD I grill)
You will usually find me playing with the kids, perfecting my brisket bark, or sipping beers with boys around the fire. Can't wait to share all my delicious smoking and grilling adventures with you!

You can read more on our About Us page.
Hungry For More?