So you managed to smoke your brisket to perfection. It got crispy bark, a perfect pink smoke ring, and is juicy on the inside!
Next, you have sorted out your sides.
And your neighbors have brought the dessert.
But what about the wine?
There are a variety of wines that pair well with brisket. But what do you choose?
This guide will help you find your perfect pairing.
What Kind of Wine Is Best with Beef Brisket?
I think the best type of wine to pair with brisket is cabernet sauvignon or shiraz. Both of these wines are full-bodied and complement red meat perfectly.
Is Wine a Good Choice For Smoked Brisket?
Yes! An excellent one.
Wine can bring out the flavors in a dish and make it not just a cut of meat, but a meal.
If wine is not your beverage of choice, there are plenty of other options.
What Sort of Brisket?
When choosing your wine pairing, you need to consider a few things;
1. Will the brisket be smoked or braised
2. Will there be sides?

3. What sort of sauce or spice rub are you making?
All these will inform what flavors you wish to bring out with your wine.
White, Red, or Sparkling Wines?
Put down the bottle of sauvignon blanc.
For a smoked brisket recipe, you want to head toward the red varieties. 
They will help bring out the full, juicy flavors of the brisket.
Pinot Noir
Pinot Noir is a classic and an excellent pairing for brisket.
It's especially great with Texas-style briskets, that have been smoked or slow-cooked.
When served with brisket, Pinot Noir brings a fruity, refreshing taste to the dish.
It has plum, cherry, and raspberry notes which bring out a tomato-based dish.
Cabernet Franc
Cabernet Franc is a bit lighter than Cabernet Sauvignon.
It has flavors of sweet pepper, berries, herbs, and sour cherry.
It's great with vinegar-based and tomato-based sauces.
Merlot
Merlot is a dry, fruity medium drink with high tannins.
It has dark fruit, plum, raspberry, herbal spices, vanilla, and mocha notes.
Try Merlot if you're cooking with a tomato sauce base, for recipes like smoked brisket chili. This hearty comfort food works well with a heavy red wine.
Using Wine to Spitz Brisket?
Many pitmasters like to spitz the brisket to ensure it stay moist, you can use beer, juicy, or wine, I like using a merlot.
Cabernet Sauvignon
This wine is especially high in acidity and tannin.
It contrasts well with the heaviness of brisket.
It has flavors of blackcurrant, cherry, and plum.
This wine is perfect for briskets that do not have spicy seasoning.
Chianti
This is a dry, full-bodied wine with a distinct tart cherry flavor.
It's great with sweet and spicy sauces.
If you're cooking an Eastern European Passover brisket, this is the wine for you.
Its soft finish will bring out zesty flavors in the dish.
Zinfandel
Zinfandel has a smoky taste to it and is great to balance out brisket (it's also very popular).
Its main notes are jam, licorice, plum, berries, black pepper, and cherry.
Go for a full-bodied, oak-aged Zinfandel if you're cooking Texas Brisket.
Rioja
Rioja wines are high in acidity and perfect with smoked brisket.
They have notes of berries, black fruit, coconut, and dark cherries.
We recommend going for a wine that's made from Tempranillo, for the full experience.
Rhône wine
There are a couple of options when it comes to Rhône Wine.
We recommend a Gigondas, a Côtes du Rhône or a Syrah.
This is not the cheapest pairing for brisket, but it will bring out spicy, fruity, and delicious flavors in the dish.
Rhône wine is perfect for beef brisket that contains chili powder.
Alternatives to Wine
Wine is not every guest's cup of team and that's okay.
If you're looking for some alternatives to pair with your brisket, we've listed some below.
Bourbon
German Doppelbock
Apple Cider
Ale
Sangria
Sangria is also a great alternative if you're looking to combine wine with a cocktail.
Sangria is a fruit beverage, with tropical and fresh flavors.
We've outlined a simple and delicious Sangria recipe below.
Sangria Recipe
Ingredients:
1 bottle of Red Wine
1 cup of Orange Juice,
1/3 cup of Brandy
1/4 cup of granulated sugar
1 cup of blueberries/ sliced strawberries
1 apple,
1 Orange
Ice
Directions:
Step 1: Mix all ingredients in a larger pitcher.
Step 2: Refrigerate or serve fresh.
Step 3: When serving top with extra orange if desired.
Step 4: Enjoy the juicy fruit flavors of sangria with your brisket!
Help! There are too many options.
Not to worry.
Most briskets tend to be savory and use garlic, carrots, onions, and a sauce.
A simple rule of thumb to go for is; if you go for rich sauces, go for bold wines.
Wine-Based Dishes
If you do have some white wine that you're dying to use, you can still incorporate it into a brisket.
There are plenty of brisket recipes that require white wine to give it flavor.
Recipes
Finding the perfect wine match for your brisket doesn't have to be complicated.
There are plenty of options for all taste buds and budgets.
Ultimately, the wine you choose is up to personal preference.
It also depends upon what sort of brisket you're making.
What excellent wine do you pair with your brisket?
Smoke On!

Charlie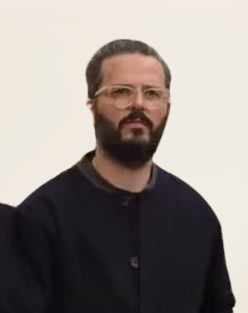 Author: Charlie Reeves
Hi, I'm Charlie, I am head taste tester at Simply Meat Smoking! I love it grilling, smoking, and getting out in the yard with the kids! The family also love to test all my recipes (especially my EXTRA CRISPY pulled pork, smoky pork loin, and ANY SEAFOOD I grill)
You will usually find me playing with the kids, perfecting my brisket bark, or sipping beers with boys around the fire. Can't wait to share all my delicious smoking and grilling adventures with you!

You can read more on our About Us page.
Hungry For More?