The Big Green Egg is one of my favorite grills.

My family knows they are in for a good cookout when I get it out of the shed.
After last winter I opened it up and it was covered in white spots.

I instantly knew what it was!

It was the mold and it had come for my Big Green Egg!
I have now managed to combat this moldy problem!

Now I will show you exactly how to remove mold from your Big Green Egg. So you don't have to worry about it either!
9 Easy Steps to Remove Mold from Big Green Egg
Don't worry it is possible to remove mold from your Big Green Egg.

So lets' get to work because the mold won't kill itself.
Step 1:
Remove the cooking grates and add in some charcoal (or top it up if you're doing it after a cook)
Finished your Green Egg brisket recipe? To clean it after a long smoke session, start by topping up the charcoal.

Step 2:
Crank your grill to the highest setting. I want to get the temperature up to about 600°F.
This heat is high enough to kill all the mold that is growing up inside. The grill will also get a thorough cleaning in this way.

Step 3:
Put the cooking grates back inside.
Step 4: After 50 minutes, open the grill lid.
This extra oxygen will increase combustion.

Step 5: Check around the inside corners of the grill.
You see that a lot of the mold has already started to burn off, right?

Step 6: Check it out after 60 minutes.
If all the mold hasn't burnt off, go and get your scrubber.

Step 7: Let the grill cool down and remove the ash

Step 8: Now, remove the grates, the firebox, and the fire ring.
You have to clean all of these parts individually

Step 9: Use the scrubber to get down to business, then dry
Give all the parts a good scrub. Once you have done this dry everything
Step 10: Now your ready to cook again! Here are some delicious ribs I did!
Note: The Big Green Egg is a ceramic cooker. So, do not use a wire brush as it scratches it.
Also don't use any bleach on it because the ceramic will absorb it, and the protective coating will be damaged.
3 Reasons for Mold to Grow in Big Green Egg
Here are the three reasons for which mold grows inside grills.
1. Humidity:
Mold grows in damp conditions. So, make you leave your grill dry and clean. That way your grill doesn't become such an attractive breeding ground for mold.
2. Infrequent Use
If you're not using your BGE often it can become a breeding ground for mold. Make sure every time you do use it, you clean it thoroughly and ensure it is completely dry. If you're not using it, make sure you winterize your grill before the colder months.
3. Buildup of food particles
If you leave food on the grill after a cook this will contribute to the growth of mold.
4. No Use
If you leave food on the grill after a cook this will contribute to the growth of mold.
Got mold in your grill but don't have a BGE? I've got a comprehensive guide to removing mold from any grill, plus some homemade cleaning solutions!

How to Prevent Mold from Growing in Big Green Egg?
So I have shown you how to clean the mold from your BGE above but what about preventing it?

Here's all you need to know about preventing mold from growing in your BGE:
Give It a Bit of Heat
After using your grill, throw in some coals and then crank up the heat.
Give it 45-60 minutes at high temp than, turn it off, let it cool, and then give it a light scrub with your scrubber.

This sort of maintenance will remove all the food residue from the grill. This will discourage the growth of mold and bacteria.
Ensure its Completely Dry
Make sure that your grill is completely dry when you finish cleaning the Big Green Egg. This is especially important if you don't use your BGE often.
Ditch the Cover
Another factor that promotes mold to grow inside your grill is the cover. If possible, store the grill without a cover. Yes, dust will form on it, but that will still be much better than growing mold.
It is not at all unusual to get mold in your Big Green Egg. It used to happen to me all the time!.
Just remember it is super easy to heat it right up after each cook and give it a wipe. Then it is too scrub, out of control mold!
Smoke On!

Charlie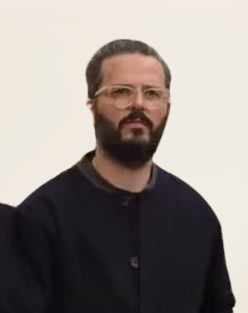 Author: Charlie Reeves
Hi I'm Charlie, I am head taste tester at Simply Meat Smoking! I love it grilling, smoking and getting out in nature with the kids! The family also love to test all my recipes (especially my EXTRA CRISPY pulled pork)
You will usually find me playing with the kids, perfecting my brisket bark or sipping beers with boys around the fire. Can't wait to share all my delicious smoking and grilling adventures with you!

You can read more on our About Us page.
Hungry for More?