There is a smart little tool called a steak branding iron.

I love that you can put your name on your own steak!

This mean I can eat 'my own steak' till the cows come home.

What is the best steak to brand? Check out ribeye vs filet to find out my thoughts!
4 Steak Branding Irons (To Make Sure No One Steals Your Steak)
These branding irons will make you feel like a top-notch pitmaster! Find out which 5 are the best!
BBQ Fans Classic Monogram Steak Branding Iron
Length: 12″
Brand Width: 1 1/4″
Branded Box and Plate: The above as well as a branded wood steak plate. A fabulous gift for the steak lover in the family.
The BBQ Fans Classic Monogram steak branding iron is a branding iron for the real steak lovers out there.

It is lovingly crafted out of iron and is as tough as nails. For best results heat on an open flame or a small propane torch.

This branding iron works perfectly on leather, wood, meat and burger buns. Hell I'm sure it would even work well on the steak while its still walking around in the paddock.
You could call me a ​Big Green Egg fan through & through! Whenever my friends ask, its the bad boy I always recommend. I find the smoke quality is really good and it its a easy unit to cook with, and it even cooks a perfect pizza! ​​
BBQ Fans USA Steak Branding Iron
Length: 15″
Brand Dimensions: 1″ x 2 1/8″
Branded Box and Plate: The above as well as a branded wood steak plate. A fabulous gift for the steak lover in the family.
What better way to show your patriotism than by branding your favourite country on your steak?? The BBQ Fans USA steak branding Iron is for you patriots out there.

Crafted from stainless steel and made right here in the good old US of A you can't ask for any better

At the top of the handle you have a comfortable and ergonomic handle including a loop so you can hang it right off your grill for quick and easy access.
BBQ Fans Letter B & Q Steak Branding Irons
Length: 12″

Letter Height: 1 1/4″
Who doesn't like to brand BBQ on their freshly grilled steak??

Everyone does.

The BBQ-Fans B & Q branding letters are a fantastic pair. Coming from a dad who grills, I would love these two for Christmas or a birthday! Constructed out of irons, these steak branding irons mean business.

They are built tough and will put a decent brand in everything from burger buns to a 5lb T-Bone steak. To get these irons nice and hot it is best to use a propane torch or a roaring open fire.

As they are constructed out of iron it is important to always dry immediately and apply cooking oil. They are sold separately, however, buy both to create BBQ!
ISUDA BBQ Branding Iron Set
Length: 17″


No tools required to change letters


Ergonomic Wooden handle


Letters Included: 55 letters and 8 spaces. 3 x A, 2 x B, 2 x C, 3x D, 2 x E, 2 x F, 1 x G, 2 x H, 3 x I, 1 x J, 1 x K, 4 x L, 2 x M, 2 x N, 4 x O, 2 x P, 1 x Q, 4 x R, 3 x S, 3 x T, 2 x U, 1 x V, 1 x W, 1 x X, 2 x Y, 1 x Z.
This is the little beauty that I bought to make my mark on what is rightfully mine to start with.

It's a basic little branding iron that comes included with plenty of interchangeable letters.

It's great for branding what is yours of playing a prank on one of your dinner guests, it's always got a laugh out of everyone who is around for the BBQ.

have used it at least 10 times now and have had no issue with quality of construction, although it is only constructed out of aluminum so I would only recommend this branding iron for comical purposes and not for the serious steak eater.
Smoke On!

Charlie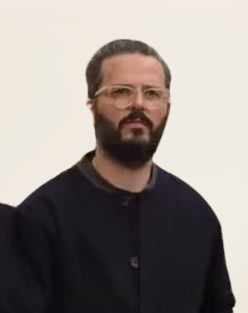 Author: Charlie Reeves
Hi, I'm Charlie, I am head taste tester at Simply Meat Smoking! I love it grilling, smoking, and getting out in the yard with the kids! The family also love to test all my recipes (especially my EXTRA CRISPY pulled pork, smoky pork loin, and ANY SEAFOOD I grill)
You will usually find me playing with the kids, perfecting my brisket bark, or sipping beers with boys around the fire. Can't wait to share all my delicious smoking and grilling adventures with you!

You can read more on our About Us page.
Hungry For More?